Los Angeles Neighborhood News
Burbank Bike Project Will Connect DTLA and San Fernando Valley
Burbank officials are moving forward with the second phase of the city's beloved bike path project, which is the installation of a 0.79-mile bikeway. Per the LA Times, the Burbank City Council made a unanimous decision to approve the project earlier this month.
The upcoming cyclist and pedestrian path, which will be located between Olive Avenue and Alameda Avenue, will run along the Burbank Western Channel. The path will join with the bike project's first phase, which was completed back in 2011, and currently extends from Victory Boulevard to Alameda Avenue.
According to a map of the project, the future bikeway will start at the Downtown Burbank Metrolink Station, cross over the abandoned rail bridge, continue onto the side/grade crossing on Verdugo Avenue, and eventually connect with the first path on Alameda.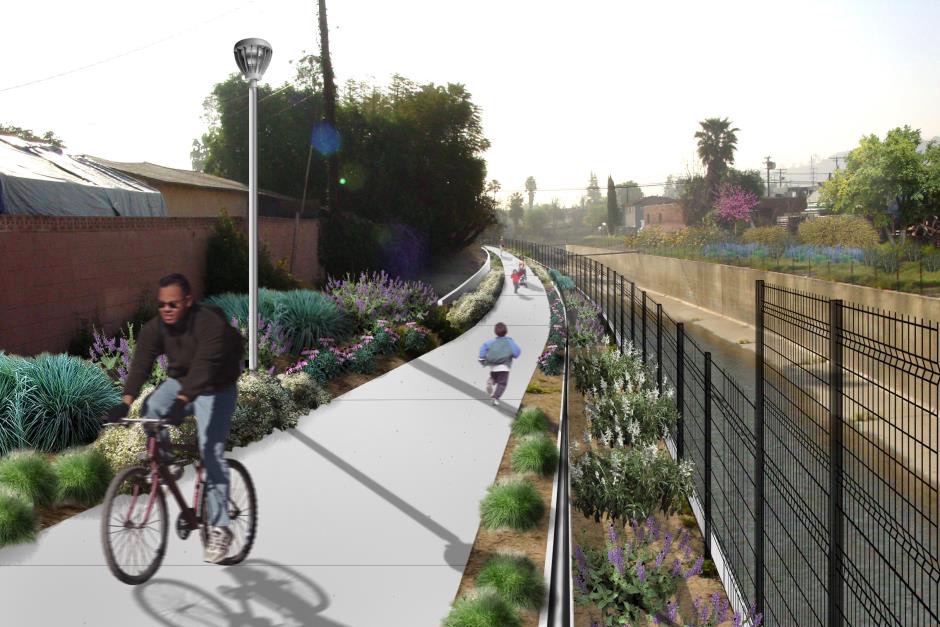 The Burbank Channel Bikeway Project aims to create safe infrastructure of four bike paths that would enable cyclists to ride their bikes to Downtown Los Angeles, San Fernando Valley, and maybe even Long Beach. The new trail would also help enhance Burbank's landscaping.
The city's bikeway project manager Ross Young states that the upcoming pedestrian facility is already fully financed at roughly $4.4 million. The project received funds through a grant from the LA Metro Transportation Authority, funds from Prop 84, as well as a grant match from the city of Burbank.
The project's second phase will not begin construction until April next year. Due to the project's agreement with the Metro, developers must finish Phase 2 by April 2019.