Buying a Historic Home: Pros and Cons
Buying a Historic Home: Pros and Cons
As you begin the search for your home, you may find two adjectives keep cropping up: "historic" and "charming." In my experience, these adjectives were often code for "old" and "needs a lot of work." But in the end, I chose a historic home, in a designated historic neighborhood to boot.
Why did I do it? It turns out the house really did have a lot of charm, and the previous owners had made a great deal of headway improving out-of-date electrical and plumbing.
My home strikes an elusive balance of historic charm and modern conveniences. But as I made the decision to put in an offer, I weighed several pros and cons regarding the home's age. If you find yourself considering a historic home, you'd be wise to peruse the list below.
Oh, and how old is historic, anyway? According to the National Register of Historic Places, a property needs to be at least 50 years old, meaning built by at least 1968 (hello, midcentury modern). The register does consider properties fewer than 50 years old in special circumstances.
The Pros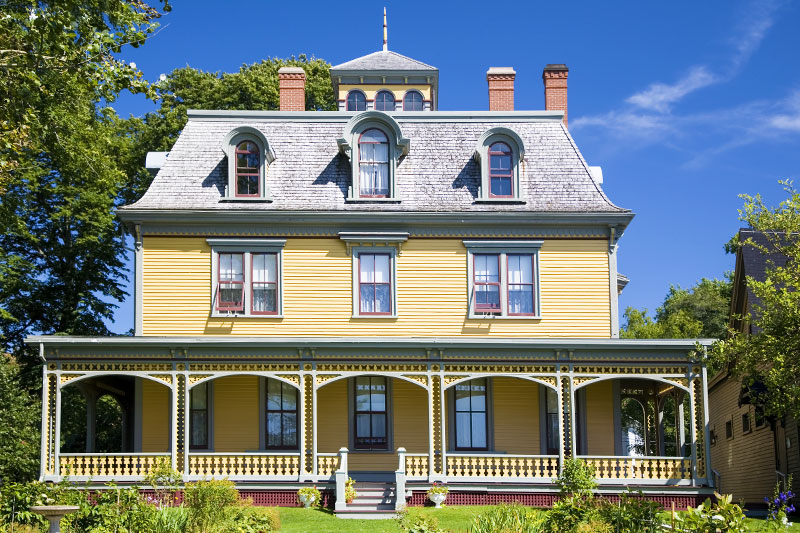 Charm Galore
As mentioned above, "charm" is sometimes a euphemism. But other time, it's the honest-to-goodness truth. Historic homes often feature handcrafted aesthetic elements you simply won't find in modern counterparts, like hand-carved crown moulding, coved ceilings, or Queen Anne-style turrets; quirky details like phone niches and dumbwaiters; and historic but still functional details like picture railings, door knockers, and laundry chutes.
Owning a Piece of History
Brand-new, turnkey construction certainly has its benefits, but I like to think older homes come with more soul. They also often connect to the larger history of their accompanying towns or cities in a way you won't experience with new builds. Not only will you own a piece of history, you'll get to live in it too. How cool is that?
A Sense of Civic Pride
You'll likely feel a sense of dignity and responsibility in whatever property you purchase, but a historic home amplifies that feeling. Improvements you make to it—both aesthetic and structural—contribute to your town's current wellbeing and shore up its long-term legacy. Your town or city might not thank you (and they'll definitely still charge you property taxes), but you'll likely find your newfound home ownership comes with a side of pride.
Less Depreciation
Historic homes often come with established landscaping, large lots, and sometimes even accompanying properties like guesthouses, all of which can add both perceived and real value to your home. What's more, historic homes are coveted and unique, making them less vulnerable to housing slumps. Even if your home isn't historic itself but located in a historic district, you could see some of these same benefits in terms of desirability and robust, reliable selling prices, if you ever decide to put it on the market. Real-deal architectural styles, be it Victorian, midcentury modern, colonial, federal, or others, are often imitated but never duplicated.
The Cons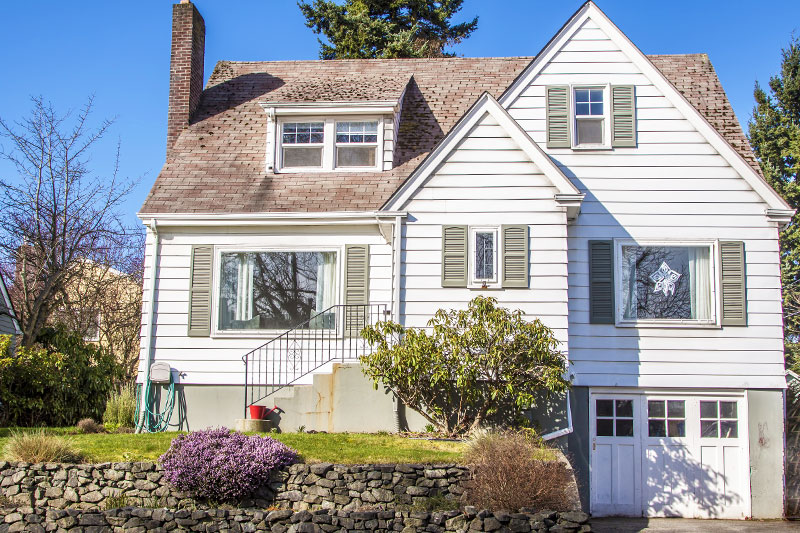 Is it actually historic or just older?
If a property is being touted as historic, that technically means it's registered with the National Register of Historic Places, managed by the federal National Park Service. You can browse a property to see if it's registered here. There's also what's sort of a "halfway historic" designation—many communities use plaques to commemorate the history of a property that's important due to its age and condition but might not actually be a part of the National Register. If you choose an older home, you may be eligible to register it yourself if it meets certain criteria. Start with the National Register's State Historic Preservation Officers to learn more about guidelines in your state.
If it's truly historic, or if you choose to register it as historic, you'll come upon a new subset of pros and cons: registered historic homes are often under aesthetic regulations to keep historically significant details intact. On the flip side, historic homes may come with tax incentives to spur continued preservation efforts.
Inspection Anxiety
Depending on the condition of a historic home, you may find some unpleasant surprises upon inspection. A home's age can bring with it outdated technologies, namely plumbing and electric. Knob and tube wirings, for example, were the gold standard in older homes, and are absolutely unsafe these days. Similarly, older plumbing pipes may have been made from terra cotta, which are not nearly as practical as modern-day steel, copper, and plastic options. The San Francisco Chronicle's website SF Gate has a helpful historic home inspection checklist; you can use it to think about expensive, structural components like aforementioned plumbing and electrical plus foundations and more.
Added Costs
In addition to vital (and often legally required) upgrades, you could also shell out extra bucks in order to keep your home aesthetically intact. If a window cracks, for example, you may be on the hook for finding a certain kind of glass to not only maintain a cohesive look with your other windows, but also to comply with standards potentially set by the National Historic Register or your local historic district.
Contractor troubles
A lesson I've learned firsthand: Not all contractors are able or willing to assist with a repair for a historic home. That means you may need to find a contractor who specializes in historic properties. Knowing the repairs will be made correctly will bring you peace of mind, although the contractor will also likely come with a higher price tag. I've found in my own experience that neighborhood association groups—be it formally or more informally on a forum like Facebook—are a good place to ask for specialized contractors comfortable and skilled in working on historic properties.