Buying a Home in Colorado: What You Need to Know
Buying a Home in Colorado: What You Need to Know
Colorado offers residents a perfect mix of urban living and outdoor recreation, consistently landing the state on numerous "best places to live" lists. With this increasing popularity also comes a booming economy, red hot housing market, and ample opportunities for transplants and natives of all backgrounds.
The state boasts a variety of mountain havens, bustling cities, and charming towns of all shapes and sizes. With so many captivating locales to choose from, you can't go wrong buying a home anywhere in Colorado. Here's what you need to know.
Choosing a City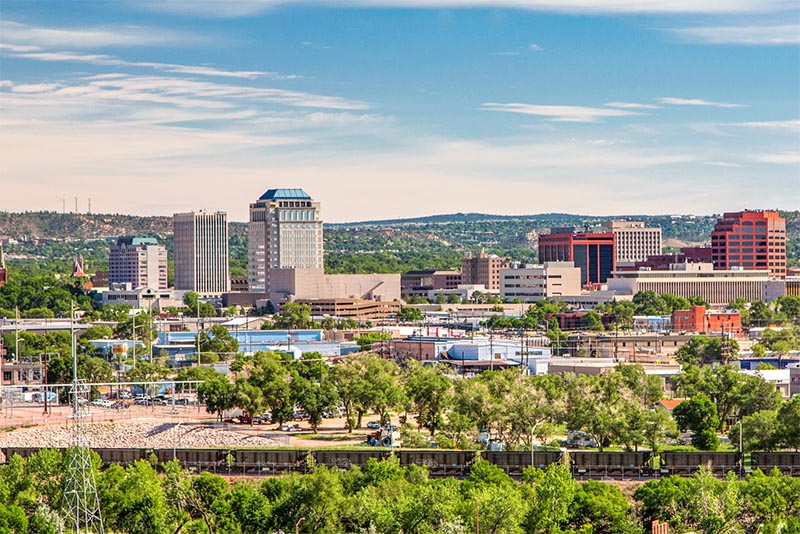 Depending on your reasoning for purchasing real estate in the Centennial State, you may be more inclined to buy in a mountain town or a large city. For those seeking job opportunities, entrepreneurial support, or ample social connections, Colorado's large cities are great hubs.
Along the Front Range of the Rocky Mountains lies Denver, Colorado Springs, Fort Collins, and Boulder, each with varied industries, amenities, and communities. Each has their own vibe, however, a wealth of economic opportunity and real estate options are available for those seeking to put roots down.
Out west, Grand Junction, Montrose, and Durango intrigue residents with a desert-esque landscape of red cliffs, lazy rivers, and high mesas, catering to a much different vibe than the Front Range. The cities contain a variety of businesses and industries, including agriculture, manufacturing, tourism, and more. Those seeking big-city amenities without the urban stressors should consider making a home on the western slope of the state.
Real estate in each of these markets has been trending up and, while it has stabilized in recent years, doesn't show signs of declining. Homes range from luxury apartments in the heart of downtown to rural ranches with ample land.
Read more:
Moving to Boulder: 7 Things You Need to Know
Moving to Denver: Everything You Need to Know
Selecting a Mountain Town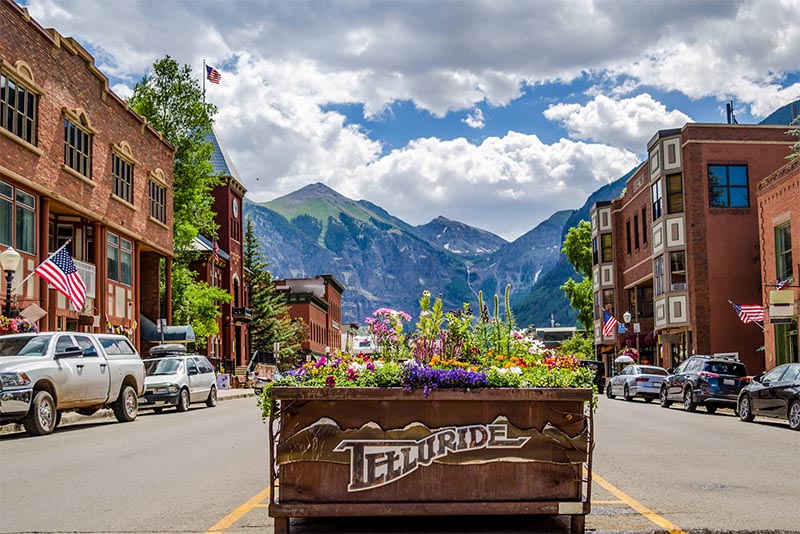 People often think of Colorado's mountain towns as ski valleys that see flocks of tourists as soon as fresh powder falls in November. However, each region of the state boasts varied topography and terrain, meaning there's something for every preference.
Homebuyers seeking a mountain oasis have their pick of the litter when buying in Colorado. From affordable, high-elevation towns like Leadville to famed, luxury enclaves like Telluride, Colorado's mountain towns have individual personalities all their own.
Consider your reasons for wanting to reside in a Rocky Mountain locale and choose a mountain town accordingly. Some offer skiing right from the back porch while others and situated on beautiful rivers that create a playground for fly fishermen, kayakers, and rafters. Still others are home to seasonal festivals, a welcoming culture, artistic communities, and more.
Weather Considerations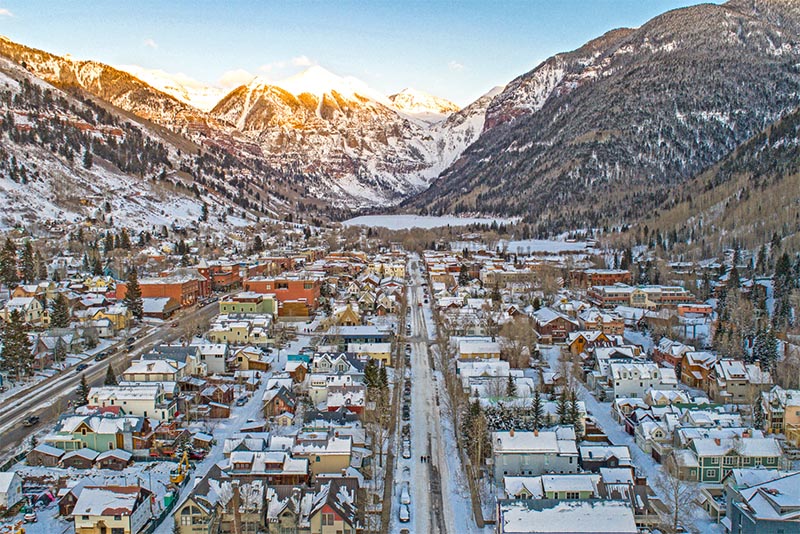 People often choose Denver because of its impressive "300 days of sunshine." However, this isn't the case for the entirety of Colorado. When looking to buy a home in Colorado, consider how much you wish to be affected by the winter weather. The running joke throughout the state advises people that if they don't like the weather, wait two minutes and it will change, which is mostly true.
However, in mountain towns, particularly high-elevation ones located near ski valleys, winter can last for six months out of the year. Avid skiers and snowboarders love this, but homeowners looking to enjoy hiking, fishing, climbing, and other mountain-based activities may find that they spend more time shoveling snow than enjoying the terrain.
If you're considering buying in a city, consider plowing schedules and routes as well as which direction your home faces. The sun is strong and can help out when it comes to snow removal. But for homes facing north, icy driveways and sidewalks can be a huge obstacle in the coldest of months. Some cities, like Boulder, plow certain streets but leave other outer-lying routes untouched, making it difficult for those without four-wheel drive to get home.
In addition to these considerations, people can get the best of both worlds living in mid-sized cities and truly thrive no matter the weather. Cross country ski routes instantly materialize in parks and open spaces, even in the heart of Denver. Snowshoeing, sledding, and hot spring resorts are gaining popularity as more transplants arrive, giving ample opportunity for everyone to enjoy winter.
HOAs and Rural Communities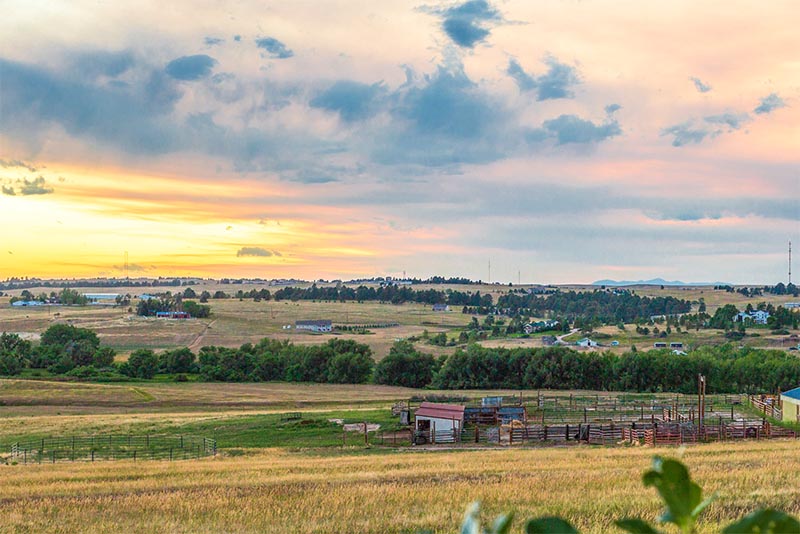 Now that the cat's out of the bag, Denver and other large cities are seeing population booms, leading to increased construction projects, subdivisions, and new neighborhood developments. While many of these offer beautiful homes at affordable prices, they come with homeowners associations and fees.
These community groups can be fantastic at ensuring everyone's properties are well-kept and maintained. They can also add a larger monthly cost to buying a home. Consider your needs and budget when looking at homes in suburban areas of Colorado's big cities.
While much of Colorado is developed, there are still plenty of patches of rural land and ranches available for the taking. Southern Colorado is home to wide expanses of sage-brush covered land, horse ranches, and sprawling estates. However, rural living comes with a much different set of expenses than buying a home in Colorado's mid-sized to large cities.
Rural homebuyers often contend with high maintenance or infrastructure costs. Depending on your desired amenities, many who purchase homes on rural land end up paying to drill a well, install septic, implement a solar energy system, and the like. But with these inconveniences and expenses come world-class views and pristine silence.
Read more:
Bottom Line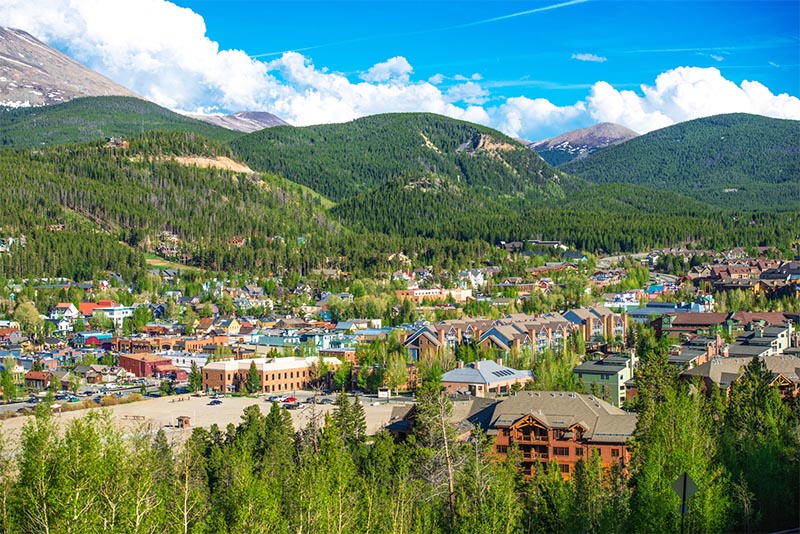 When people consider buying in Colorado, they often envision half-million-dollar homes located in downtown Denver. While these are readily available, the state is home to a variety of other townships, communities, cities, and suburbs. Ample land is still available and the state has so much terrain to explore and experience. Depending on your career goals, lifestyle, and needs, there's definitely a chance to buy a home in Colorado.