Los Angeles Local Life
Celebrate Halloween at These Neighborhood Events Around Los Angeles
It's that time of the year again—Halloween. And in the city of Los Angeles, known for being the entertainment capital of the world, celebrating Halloween means serious business. From haunted hay rides and spooky houses to costume parades and festive yacht parties, there are plenty of Halloween activities in various neighborhoods throughout LA. So whether you're going all out with your costume or simply keeping it casual, here are some of this year's most anticipated Halloween events in Los Angeles.
Long Beach — Long Beach Zombie Fest
Why run from a zombie apocalypse when you can be part of it? Locals from all around the city go to Long Beach every year to participate in the Long Beach Zombie Fest. The three-day Halloween event begins at Rainbow Lagoon Park and offers participants premier zombie makeup workshops as well as costume contests throughout the day. The event caps off each night with a mass zombie walk through Shoreline Village, which is always a sight to see. The Long Beach Zombie Fest is scheduled for October 19-21 this year, with tickets starting at $5 each.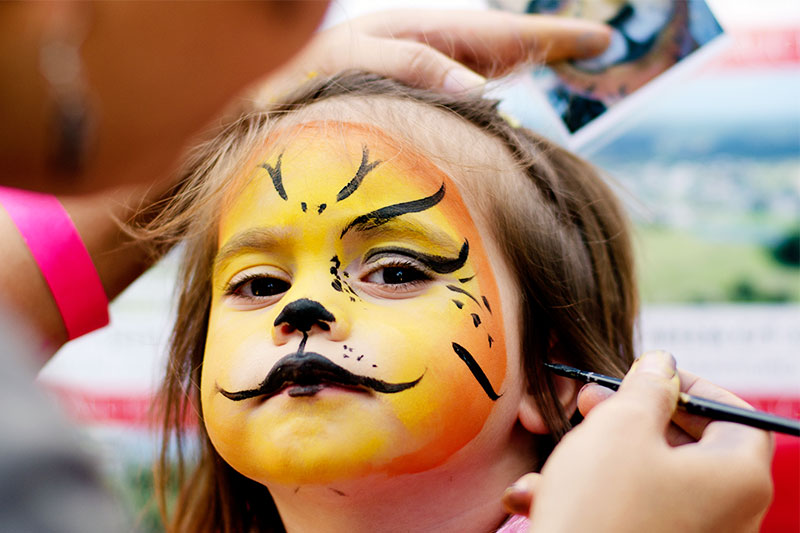 For those who will be around Downtown Los Angeles this Halloween, be sure to check out the DTLA's 11th Annual Halloween Festival at Grand Hope Park. This festival is definitely more of a local event that's geared towards kids living in DTLA. It'll feature a variety of classic Halloween-themed attractions, including puppet shows, bouncy houses, face painting, arts and crafts, and trick-or-treating. Children are highly recommended to wear costumes to the festival, while adult costumes are optional. Tickets for this event are $8 during pre-sale and $10 regular admission at the door. Be sure to bring an extra bag or tote for trick-or-treating.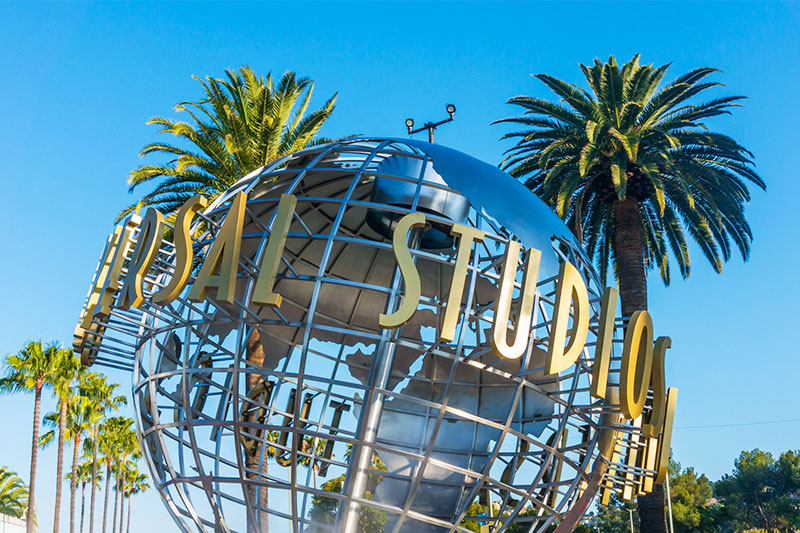 If you're looking for a good scare, head towards the popular theme park Universal Studios for its annual Halloween Horror Nights. While it's business-as-usual during the day, the park gradually transitions into its Halloween festivities at night, offering visitors a truly immersive experience. The themed event brings Hollywood's most classic monsters to life, from "The Walking Dead" zombies to the iconic Michael Myers. This year, the park will feature eight surprise-filled mazes, a terror tram, a live horror show, and five scare zones. Be sure to keep an eye out for the event's special "Stranger Things" maze. Halloween Horror Nights at Universal will be happening from now through November 3.
Griffith — Boo at the LA Zoo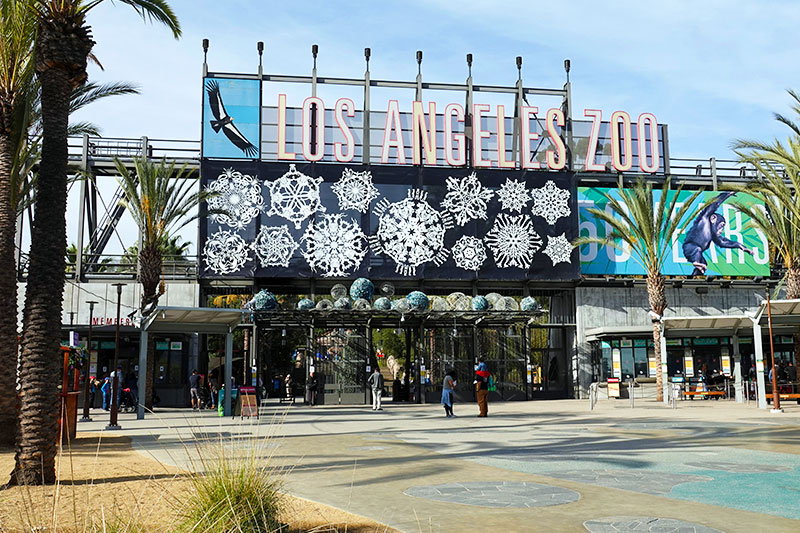 For good old-fashioned family fun on Halloween, head towards Griffith for Boo at the LA Zoo. The event will feature a Spooky Stroll, offering visitors various Halloween activities, a junior pumpkin patch, and spooky photo opps. The event will also have special Halloween-themed animal shows, from creepy critters and poisonous snakes to mysterious owls and vultures. The festivities ramp up during the weekends with additional activities like monster and science shows, expert pumpkin carvings, crocodile arts and crafts, and animal feedings. This year, from October 27-28, Boo at the LA Zoo will also offer families a special camp out with trick-or-treating, ghost stories, and of course, animal fun.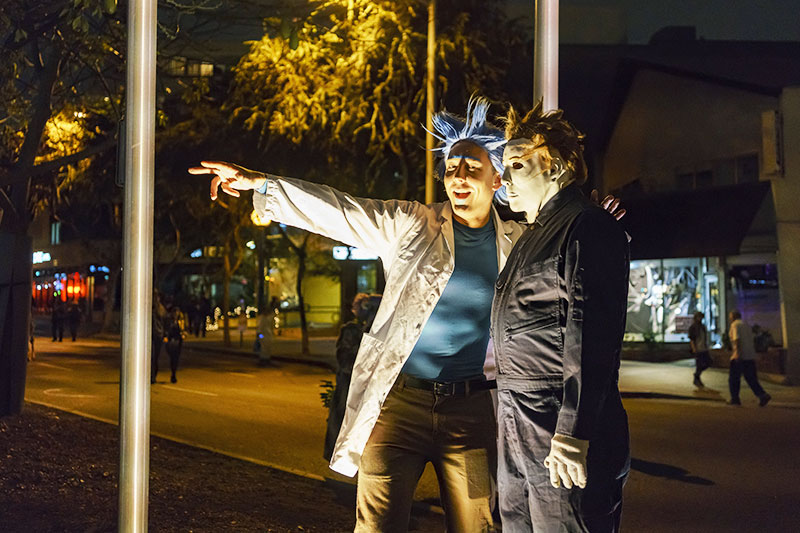 Free and open to the public is the popular Halloween Carnaval in West Hollywood, which draws hordes of locals and visitors to the streets of Santa Monica Boulevard on Halloween night. Simply head towards Santa Monica Boulevard between Palms and Robertson, and you'll find hundreds of thousands of people parading through the streets in their unique costumes. This large street party is best known for its feel-good vibes, live performances, and overall rowdiness—especially towards the end of the night. Be ready to bring your camera along for photo opps because you're sure to see some of this year's most original costumes at this one-day event.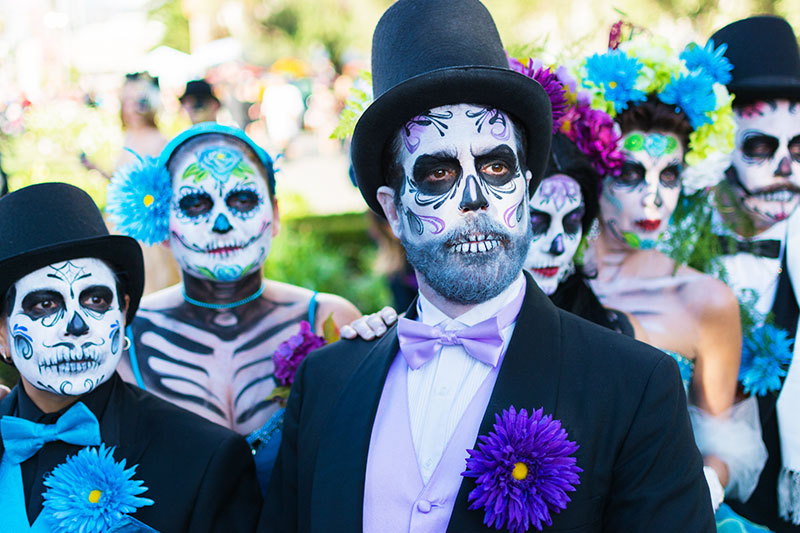 Marina Spooktacular is an annual two-day Halloween event that's great for kids, adults, and even pets. This event is free and open to the public, so simply head over to Burton W. Chace Park in Marina del Rey from October 27-28 to join in on all the uncanny fun by the harbor. During the day, often referred to as the festival's "Harvest Delights," locals have a long list of family-friendly activities to choose from, including graveyard scavenger hunts, bounce houses, pumpkin carvings, pirate ship tours, and costume contests. At night however, the festival transforms into "Nighttime Frights," which becomes a bit more sinister, so leave the children at home. This portion of the event features Dia de los Muertos celebrations and dance parties, terrifying blackout mazes, and a scary walk-through of the Marina's haunted pirate ships.