Bay Area Local Life
Celebrate the Arrival of Spring at San Jose's Greenest Gardens
Even though much of the country still feels like it's in the dead of winter, San Jose is already preparing for a spring awakening. While the Bay Area is pretty green for most days out of the year, the region gets a burst of green at the arrival of spring. Gardens are getting ready to bloom, and trees are preparing to bear long-awaited fruit.
San Jose is one of the best spots in the state to see all kinds of beautiful gardens and greenery. Want to celebrate the arrival of new beginnings, longer days, and more sunshine in this city? Stop by one of these gardens in San Jose.
Japanese Friendship Garden - South San Jose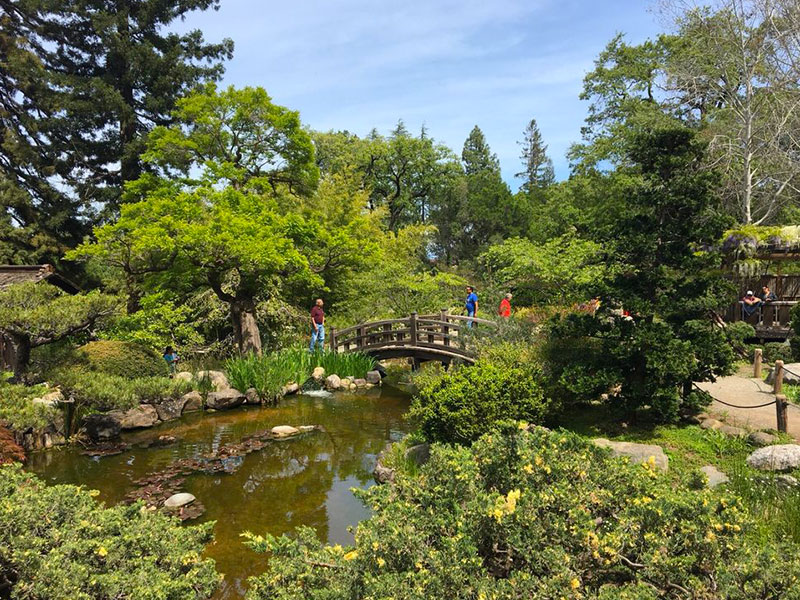 Part of Kelley Park in South San Jose, the Japanese Friendship Garden is modeled after the famous Korakuen Garden in Okayama, Japan — one of San Jose's sister cities. The six-acre garden was dedicated in October 1965, and in 1966, the three ponds were stocked with koi sent over from Okayama. Although the ponds are located in different areas and elevations around the park, the water bodies are connected by streams. You'll see a traditional Japanese pagoda as well as cherry blossom trees.
Municipal Rose Garden - Rose Garden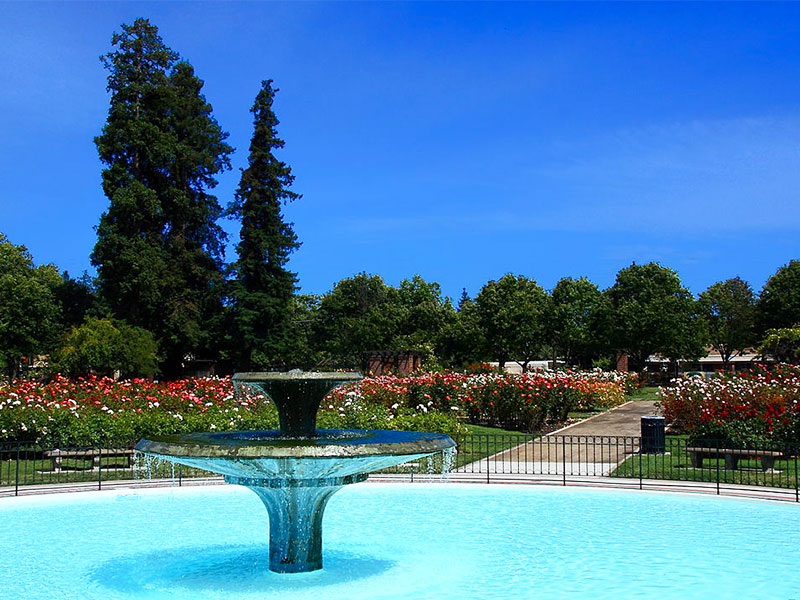 This historic garden in the Rose Garden District is dedicated specifically to roses. In fact, more than 3,500 shrubs made up of 189 rose varieties populate the Municipal Rose Garden. It was first founded in November 1927, after its creation was encouraged by the Santa Clara County Rose Society. Nowadays, the garden is so well-known that in 2010, the All-America Rose Selections (AARS) named it "America's Best Rose Garden." The garden is also an official City of San Jose historic landmark.
Guadalupe River Park & Gardens - Downtown San Jose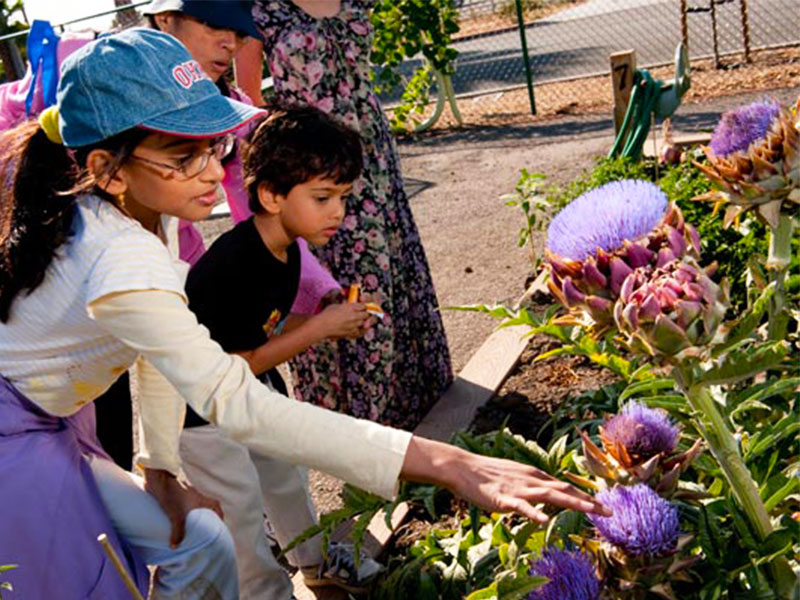 In a busy city like San Jose, it can be difficult to find a peaceful oasis removed from the traffic and chaos. That's exactly what Guadalupe River Park is — a three-mile-long ribbon of various parks, trails, and gardens that runs through Downtown San Jose. Stop by to check out the Community Garden: the first community garden in the state to run on recycled water. According to the park, the Community Garden "has gained renown as a demonstration site for environmentally-friendly gardening."
Chinese Cultural Garden - North Valley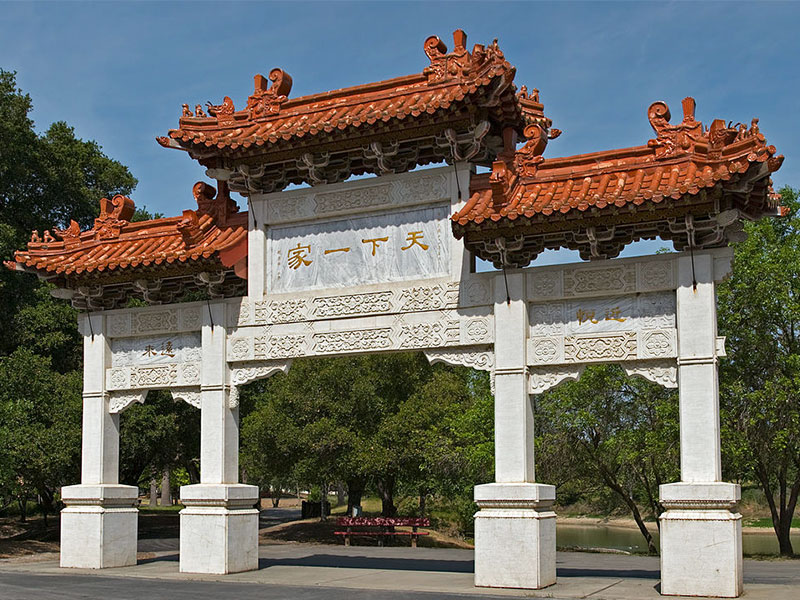 Located in North Valley's Overfelt Gardens, the Chinese Cultural Garden is a celebration of Chinese culture and features majestic pavilions and serene ponds. You'll stroll past a traditional sundial (an ancient device used for telling time), a large statue of Confucius (one of Chinese history's greatest philosophers), and an ornamental Friendship Gate. But perhaps the garden's biggest highlight is an ancient carved black marble stone that weighs 15 tons and was shipped from Taiwan. The piece was donated by another one of San Jose's sister cities, Tainan.
Emma Prusch Farm Park - East San Jose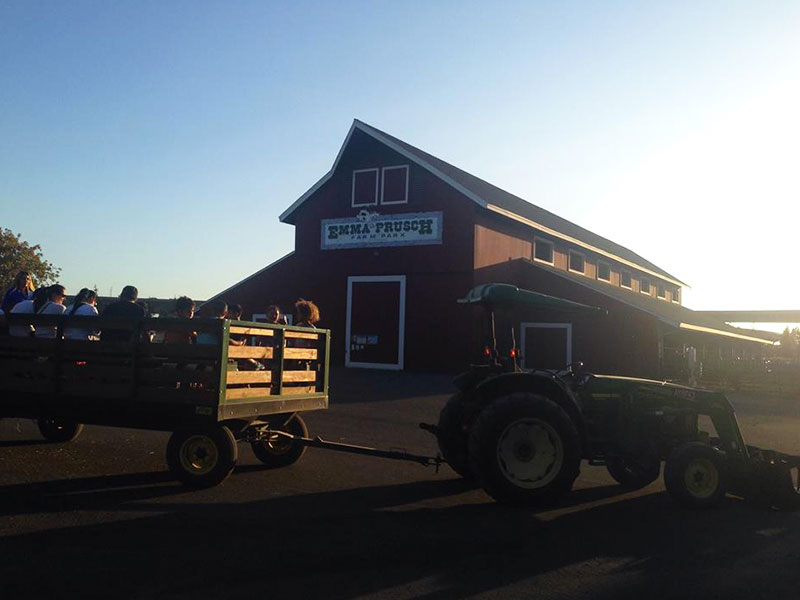 This East San Jose farm park was donated by Emma Prusch to the City of San Jose in 1962 as a reminder of Silicon Valley's farming past. Visitors can check out the 4-H barn, which is the largest in San Jose, and walk through the community gardens and huge expanses of lawn. The farm park is also home to a rare-fruit orchard, which houses exotic fruit trees and subtropical plants. Emma Prusch Farm Park is a popular destination for families with children, as kids can pet farm animals up close and participate in fun activities like kite flying and picnicking.