Check Out This 22-Acre Rancho Sante Fe Estate Asking $45 Million
Check Out This 22-Acre Rancho Sante Fe Estate Asking $45 Million
Gene Klein left behind a legacy in the professional sports world as a founding partner of the Seattle SuperSonics and owner of the San Diego Chargers for 18 years. Part of that Southern California legacy is the estate he had built on 22.22 acres in Rancho Sante Fe. Years later, Qualcomm co-founder Dr. Andrew Viterbi would purchase the estate and commission architect Guy Dreier to design a brand-new mansion there while landscape architect Theresa Clark sculpted the surrounding grounds. It took seven years to complete the state-of-the-art residence but when it was done it was a unique six-bedroom, seven-bath living experience.
Now that property is on the open market and all it takes to own it is $45 million.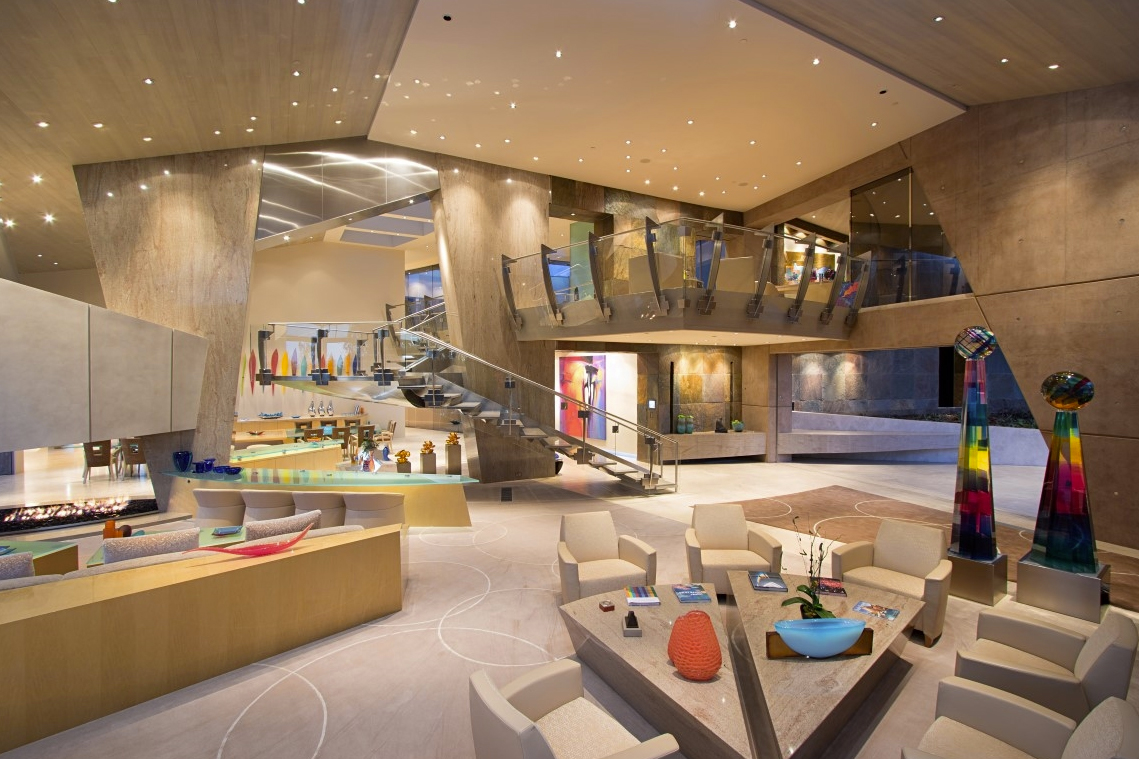 Featuring over 20,000 square feet of living space, the home boasts a massive great room with seating for 15 people, a kitchen made for entertaining, and a second-level master suite that's over 1,000 square-feet. If you want to move between floors, you can take the glass-and-stone staircase or wait for the private elevator to fetch you. No matter where you are, huge window walls give you clear views of the mountains and valley right outside.
You might think that the electricity bill on a place like this would be through the roof. Wisely, the entire property was designed was rooftop solar panels that make it entirely energy self-sufficient.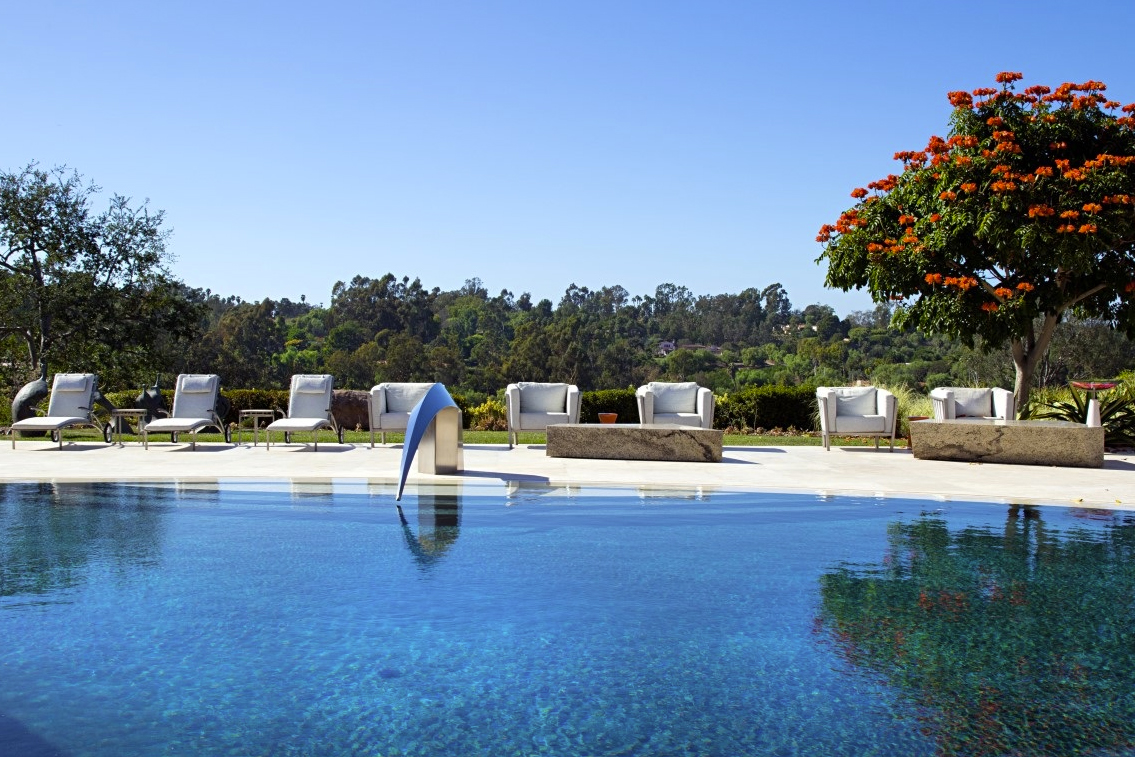 Outside you'll have access to a pool, barbecue area, fire pit, tennis court with viewing area and bathrooms, and basketball court. Oh, and there's also a private citrus orchard. A collection of gardens provides great places on the property to take a walk or do some quiet contemplation. Don't worry too much about maintaining those grounds, as the watering system utilizes a drip irrigation process monitored by a satellite weather station that responds to the specific needs of the soil and plants.
The property is listed by Catherine & Jason Barry of Barry Estates.