Chicago to Get New Studio Backlot for Filming TV, Movies in North Lawndale
The Chicago City Council has approved an ordinance that will allow Cinespace Chicago Film Studios to create a backlot by its indoor soundstage buildings, according to Crain's Chicago Business. Much in the style of Hollywood backlots, this new development will allow outdoor production of beloved Chicago TV shows and possibly even movies. Here are four things to know about the Cinespace project in North Lawndale.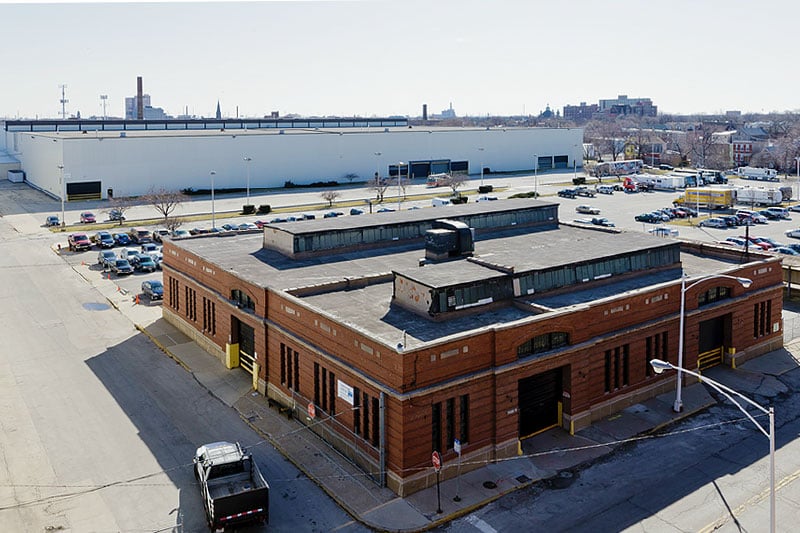 Location
City Council approval means Cinespace will be able to take on a long-term lease—five years—of a big area near its existing West Side complex, according to the Crain's report. The existing complex is 1.45 million square feet, according to Reel Chicago. The new ordinance means the city will allow Cinespace to take over two one-block stretches, one on Rockwell between 15th Street and 16th Street and one on 15th Street from Rockwell to the viaduct. Additionally, Cinespace will lease a two-block area from Washtenaw to the viaduct on 16th Street.
The addition of the 60-acre backlot means Cinespace will able to do outdoor production in addition to the work done on its soundstages, according to Time Out Chicago. Cinespace currently has 30 sound stages, which are anywhere from 8,000 square feet to 20,000 square feet. Before Cinespace set up shop, the space was occupied by Ryerson Steel.
Cost
Thus far, Cinespace has spent approximately $250,000 on the project. This amount will fund new street signs and the rerouting of the CTA's 16th Street bus, according to the Crain's report.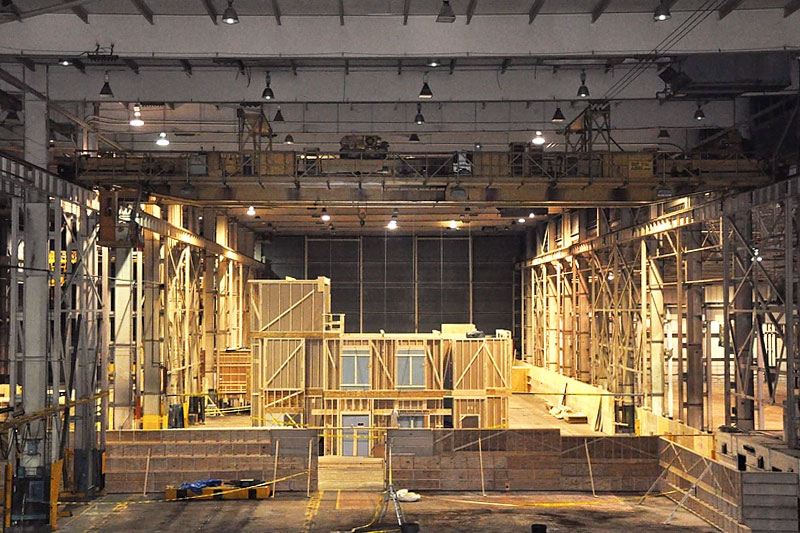 Design
The backlot will feature a number of different facades that can be used in TV shows and movies. Cinespace owner Alex Pissios plans to build a number of different streetscapes, including a "Main Street USA," Chinatown, a London Street, and a street with New York brownstones, according to Time Out Chicago.
"I can go to Los Angeles and tell producers I've got my own backlot now. Nobody outside of L.A. has that. Nobody," Pissios told Crain's.
Construction on the backlot's facades is expected to start next year. Once completed, Pissios plans to run tours of the backlot, much like you could do at Hollywood studios in Los Angeles, according to the Time Out Chicago report.
A fence and guard posts are expected to go up this summer, which means shooting could begin in the streets of the backlot shortly afterward, according to the Reel Chicago report.
Shows
Cinespace is involved in the production of shows including "Chicago Med," "Chicago P.D," "Chicago Fire," and "Empire." Filming just wrapped on a number of other shows including "Beats" from Netflix, "Lovecraft Country" from HBO, and "South Side" from Comedy Central, according to Reel Chicago.
Pilot episodes for three other shows were shot, which could mean more production if the shows are picked up.