Chicago's Park System Named 11th Best in the Country
The Trust for Public Land's ParkScore Index ranked Chicago 11th on its list of cities with the best parks, according to the Chicago Tribune. Chicago's Maggie Daley Park, Millennium Park, the Riverwalk, and The 606 trail helped Chicago rank so high on the list.
The list from the Trust for Public Land, a nonprofit that facilitates and funds new parks, ranks city parks based on criteria including access, amenities, city investment, and size. The nonprofit worked with Chicago to help develop The 606 trail.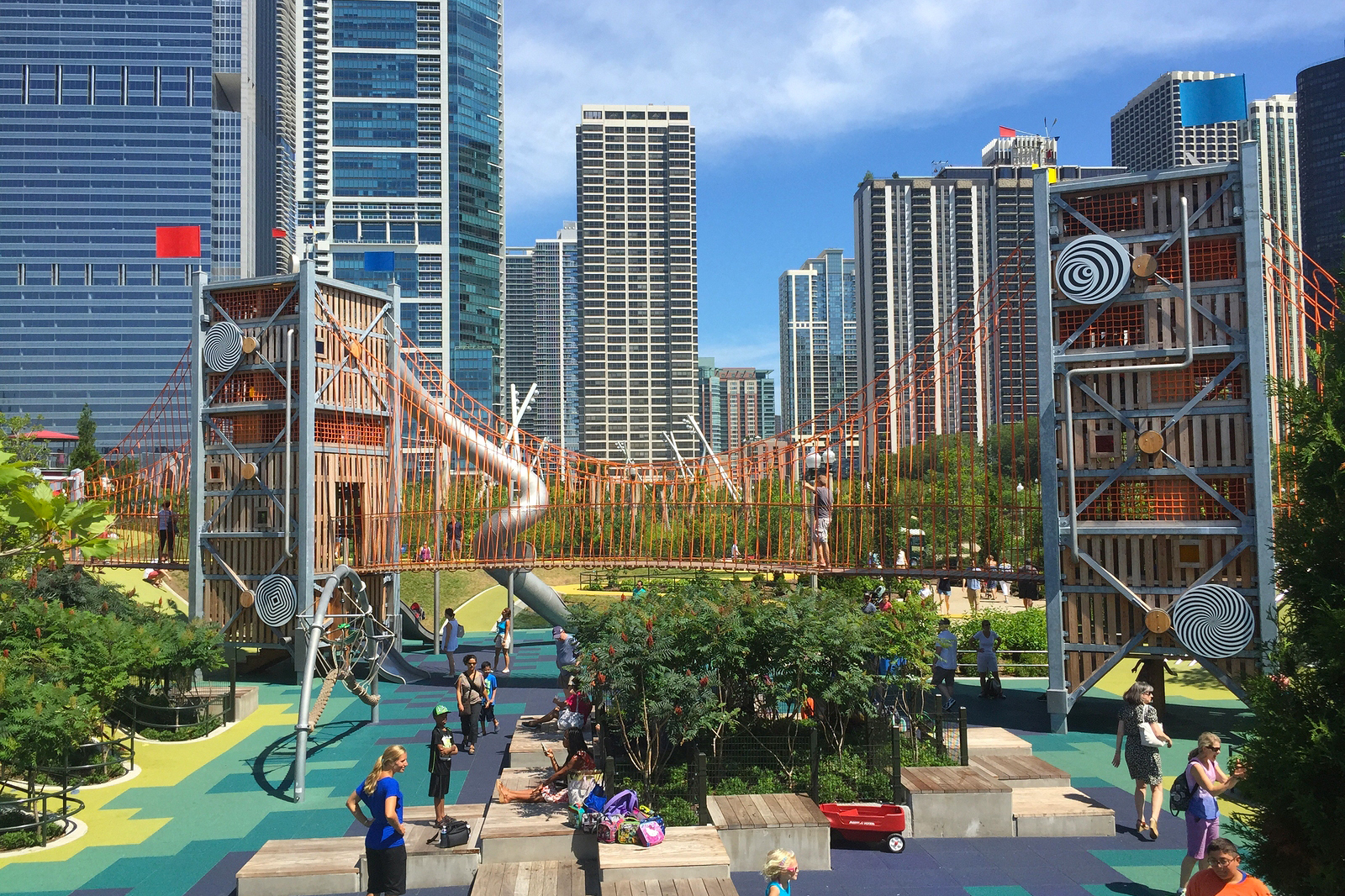 Last year, Chicago ranked lower on the list. This year, the city was able to jump up four spots in the ranking because of increased park access. The list took into account school playgrounds and fields open to residents after school hours. Chicagoans' park access is well above the national average, with 97 percent of people in the city living just a 10-minute walk to a park, according to the report.
Chicago also scored well in the park amenities and city investment categories. When it comes to size, Chicago's parks are considerably smaller than the national average.
Chicago tied with Seattle in the 11th overall spot. Minneapolis' park system was ranked the best in the country.