Climate Change Causing Big Impact on South Florida Real Estate
South Florida residents are no strangers to flooding. During the summer – and in particular hurricane season – residents know that a torrential storm can mean flooded streets and sometimes flooded homes.
But in recent years, with climate change rearing its ugly head across the globe, the threat of flooding has become particularly menacing in the region. Although sea levels have been rising around the globe, they appear to be rising faster in South Florida. This is due to several factors, but one that may be particularly relevant to this area is the melting of Greenland's ice caps, which may be weakening the Gulf Stream.
One example of this impact is that while there has been a mean rise of a little more than three millimeters per year worldwide since the 1990s, in the last decade the National Oceanic and Atmospheric Administration (NOAA) Virginia Key tide gauge just south of Miami Beach has measured a nine millimeter rise annually. This is particularly troubling to Miami Beach, whose structures sit at an elevation of just 60 to 120 centimeters (two to six feet). Across the region, underground infrastructure — like aquifers or septic tanks — lies even closer to the water table.
As a result, cities and developers are taking a variety of steps to mitigate flood risk – from undergoing large infrastructure projects to combat flooding to seeking development opportunities at higher elevations.
Rising Street Levels in Miami Beach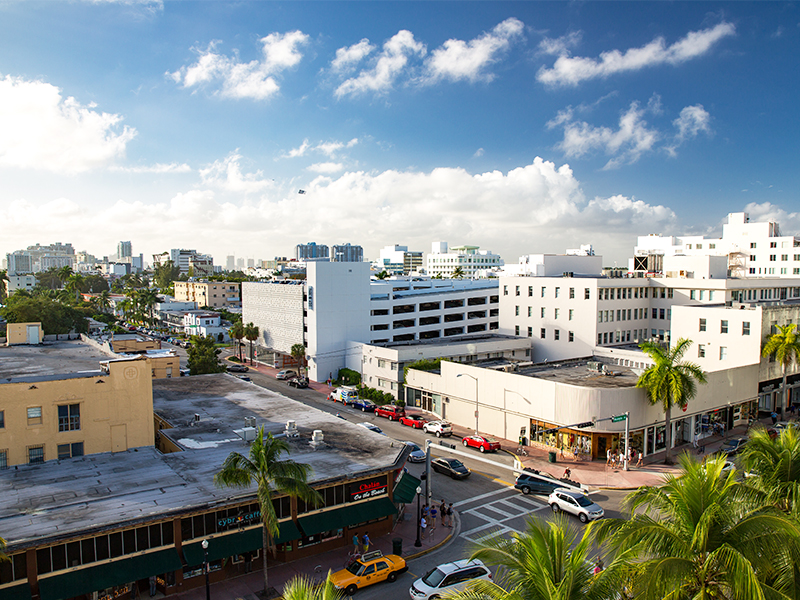 Although it may seem drastic, the first line of defense in many areas is to raise street levels. That's the case in Miami Beach, where the city is spending over $400 million to raise street levels by 2025. Work is well underway on the project, which includes installing a pump system and revamping sewer connections.
One reason for the drastic measures is that water levels are rising especially quick here. The most frequently used range of estimates puts the likely range between 15-25 centimeters (six-to-ten inches) above 1992 levels by 2030, and 79-155 centimeters (31-61 inches) by 2100, according to the BBC.
Raising Roads in the Florida Keys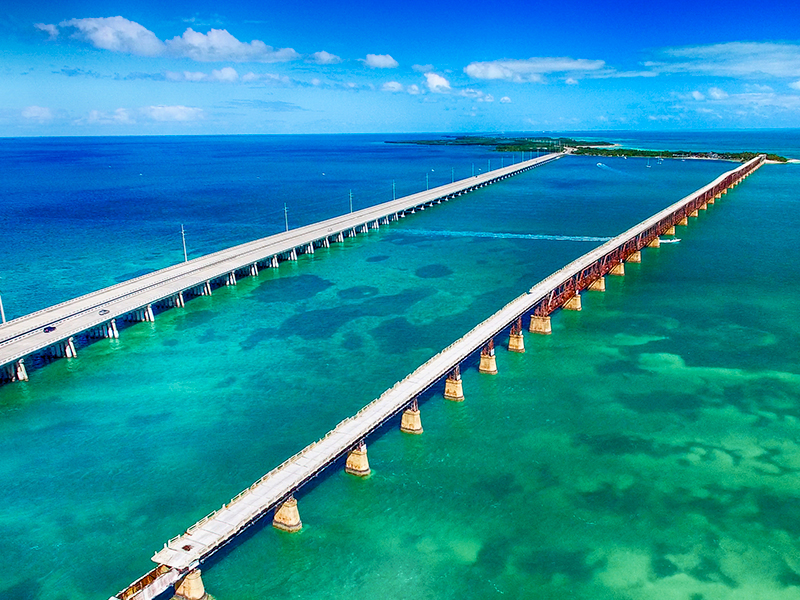 In recent years, areas in the Florida Keys have also been experiencing flooding due to particularly high tides and harsh weather conditions. With this in mind, Monroe County officials are seeking to raise the roads in two areas – Key Largo and Big Pine Key, a community 70 miles south of Key Largo that was hit especially hard by Hurricane Irma this past summer.
The county is seeking design proposals and funding could become available in the fall. Although the price tag is smaller when compared to other road projects, its significance is big. It will be the first road projects in the Keys aimed specifically for adaptation to future sea level rise.
The road improvements will serve as a test case to help the county prepare for the future. Out of 300 total miles of county roads, half of them are susceptible to sea level rise in the next 20 years, according to The Miami Herald. But raising them will be costly. Preliminary estimates put the price tag of raising just one-third of a mile of road above sea level at a million dollars in Key Largo and more than $2.5 million in Big Pine, per The Herald. By comparison, the county spent $3.3 million repairing about two miles of road in Lake Surprise Estates in Key Largo, the same report notes. And that was a less ambitious fix that rebuilt some parts, elevated others, and included more limited drainage additions.
Developers Seeking Higher Ground to Build
With climate change causing sea levels to rise, waterfront homes are increasingly at risk, resulting in Miami developers seeking higher ground for projects. For example, there are currently three projects proposed for Little Haiti, a neighborhood located north of Interstate 195 and east of Interstate 95.
Among those are a mixed-use development with Plaza Equity Partners and Cirque du Soleil founder Guy Laliberte on land between Northeast 60th and 64th streets and Northeast Second Avenue. The $1 billion project will span 17 acres.
The Impact – Climate Gentrification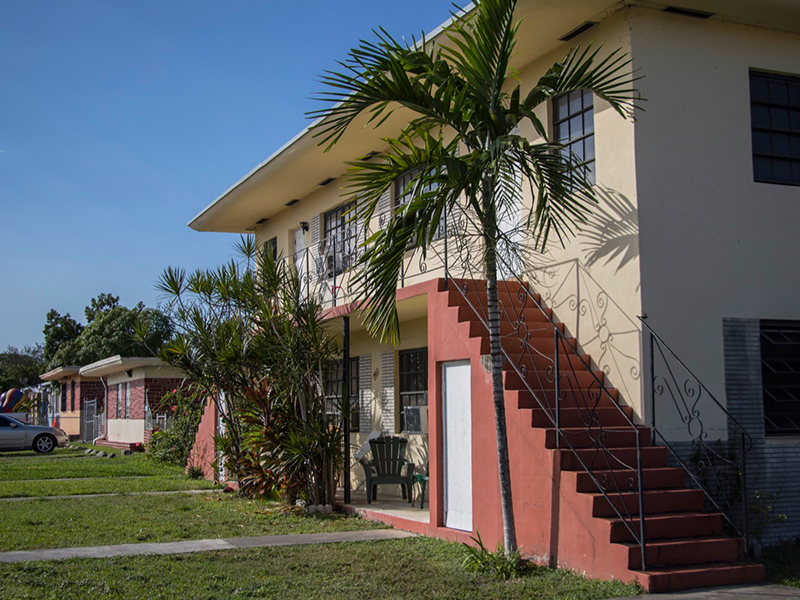 The trend of building in higher elevations is resulting in a phenomenon being called "climate gentrification". When developers are attracted to neighborhoods with higher elevations, like Little Haiti and nearby Little Havana, it causes rents and home values to rise. This makes the areas less affordable to existing residents — who are often people of color or immigrants — forcing them to move.
Exacerbating this trend is that the cost of living in flood-prone areas rises due to increased property taxes and flood insurance, pushing out middle-income residents to other areas.