Community Planned for Chicago Suburb Incorporates Urban-Style Dwellings
Community Planned for Chicago Suburb Incorporates Urban-Style Dwellings
Hoffman Estates, a suburban village outside Chicago, may be the site of a new housing community featuring homes more reminiscent of urban dwellings.
Developer Anthony Iatarola is planning a community called Plum Farms for a 186-acre tract of farmland in the northwest suburb, according to Crain's. The community aims to not be like a typical suburb, instead mixing natural beauty with urban density. Walking trails would thread around the farmland's neighborhoods and 70 acres of wetlands, and there will also be walkable retail and Chicago-style three-flats. Plans also include a "tranquility center" with a stream flowing through it.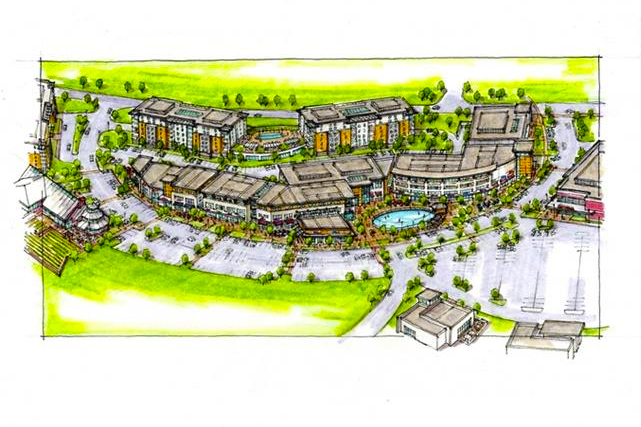 Over an eight-year build-out, Iatarola wants to add more than 1,000 homes and at least 155,000 square feet of retail and office space. Some houses would face common greenspaces and there would be a community greenhouse as well as an outdoor ice skating rink.
The Skokie-based development firm StreetScape, which created the dense School Street suburban community in Libertyville that's an example of the "new suburbia", consulted on the land plan for Plum Farms. Iatarola said in Crain's his plan is "School Street on steroids."
According to Crain's, the residential part of Plum Farms would be the largest project proposed in Hoffman Estates since the late 1990s. Iatarola needs to get approval from the Hoffman Estates village board to annex some of its land to the development.