Construction Begins on One Beverly Hills Hotel and Condo Complex
Construction Begins on One Beverly Hills Hotel and Condo Complex
Construction is officially underway in Los Angeles on One Beverly Hills, a hotel and condo complex on the site of the old Robinsons-May department store between Wilshire and Santa Monica Boulevards in Beverly Hills.
When completed, the project will consist of two mid-rise towers that include 193 luxury condos, 134 hotel rooms, and multiple restaurant spaces. The development also comes with underground parking for 1,140 vehicles, over 32,000 square feet of greenspace, meeting rooms, event space, and roof terraces.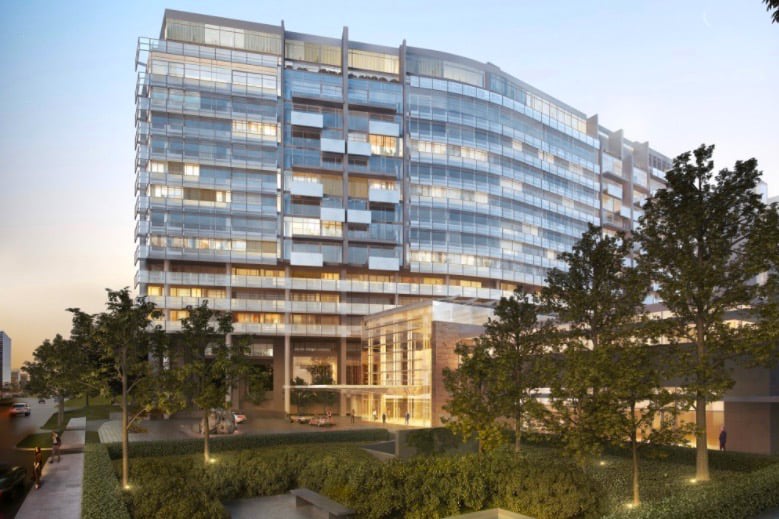 The location in between the Beverly Hilton hotel and the Los Angeles Country Club makes it an ideal spot for luxury buyers as well as tourists looking for the full Beverly Hills experience.
Dalian Wanda Group purchased the site in 2014 for $420 million while Richard Meier & Partners Architects are designing the towers. They describe the building designs as two slightly curved, linear structures. Both towers will be raised on columns, creating an open level that will allow light and gardens to flow underneath.
The expectation is for One Beverly Hills to officially open its doors in 2020, so don't book those hotel reservations just yet.