Dallas-Ft. Worth Market Trends
Corporate Relocations Spurring Droves of New Residents to Dallas-Fort Worth
The influx of new residents into Texas shows no signs of slowing down any time soon. According to a U-Haul report, Texas ranked first for the most number of moves in 2017.
The majority of those moves were into the state of Texas. Although three percent of the moves were outbound, there was still a net gain. It's the second year in a row that Texas made the top of the list for the greatest number of moves.
Texas ranked number 39 in 2015, showing that the state has made major gains in the past two years. U-Haul calculates growth percentages by subtracting the number of outbound moves from the number of inbound moves to a state.
But people are moving to Texas for more than just mild winters and tasty Tex-Mex food. The corporations expanding their operations all over the Metroplex play a major role in luring new residents to Texas. As other states in the country have lagging economies or job losses, many of their residents will go to where the jobs are. Increasingly, North Texas is that place.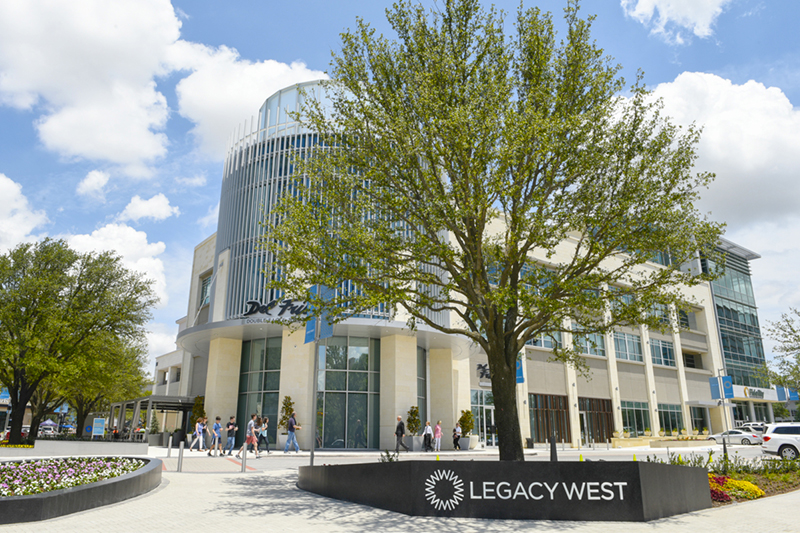 The Legacy West development in Plano was initially planned to bring up to 20,000 jobs. So far, the development seems to be on track to meet that standard. Major employers have established a presence at Legacy West, including Toyota, Liberty Mutual, and JP Morgan Chase.
Dallas-Fort Worth is home to 22 of the top Fortune 50 public companies, according to the Fort Worth Star-Telegram. Companies on that list include Exxon Mobil, AT&T, American Airlines, Texas Instruments, Dr. Pepper Snapple Group, and D.R. Horton.
On the Fort Worth side of the Metroplex, the upscale, rural suburb of Westlake has become a new financial center. Companies that have recently relocated (or announced relocation plans) to the area include TD Ameritrade, Fidelity Investments, CoreLogic, First American, Charles Schwab, and Solera Holdings.
Not only do each of these companies relocating their operations in DFW bring thousands of jobs, additional businesses are needed to support their employees. The employees who work at these major corporations also need housing, medical care, gas stations, grocery stores, restaurants, and retail stores. According to NBCDFW, the areas around each of these new corporate centers become like "little cities" in themselves because of all the businesses that open to support their workers.
The abundance of land has historically been a big draw for North Texas as well. The population now stands at more than seven million people, and according to Dallas Culture Map, 363 people moved to the region every day between July 2015 and July 2016.
That being the case, it's not surprising that the area is getting more crowded. Dallas-Fort Worth has always had apartments, but other forms of multi-family housing, such as duplexes and condos, have so far been underutilized. The number of people needing housing has had the effect of driving up housing costs, and pushing more people out farther beyond the city limits. But since the job growth is occurring in multiple locations around both Dallas and Fort Worth, employees should have plenty of options when it comes to locations to live.