Could your favorite TV characters afford their D.C. homes today?
Sometimes it feels like the only people who can afford to buy a home in Washington, D.C. are the characters who live there on TV. D.C.'s government is attempting to do what it can to create much-needed affordable housing, but HOA fees are going through the condo roof and who knows what'll happen to the housing market if Amazon decides to open their second headquarters there.
Some of the most popular and iconic TV shows have been based in D.C., and in many of them, we were shown how and where our favorite characters live. What we often never stopped to ask ourselves is...could they actually afford those homes?
So we here at Neighborhoods.com decided to investigate whether or not America's favorite make-believe Washingtonians could afford to live there with today's prices.
In order to find out, we took a look at a few specific factors. First, we figured out the approximate cost of the residence used in the TV show based on current median home prices. Then, using Glassdoor's salary guide, we tried to figure out how much those characters would make today given their stated professions. From there we use Smart Asset's home affordability tool to presume housing budgets and determine if the homes these made-up people live in are actually affordable. Of course, we can't take into account things like down payments, savings, and investments, all of which would factor into these decisions, so you'll just have to cut us some slack.
One note, it can sometimes be hard to pin down a character to a specific profession since they might change it multiple times during the course of a TV show. So, we either chose the last profession they had before the show ended or the profession that character was most recognized for having. So don't @ us.
(Find out if your favorite TV characters can afford their homes in Los Angeles, the Bay Area or Chicago as well.)
"Scandal"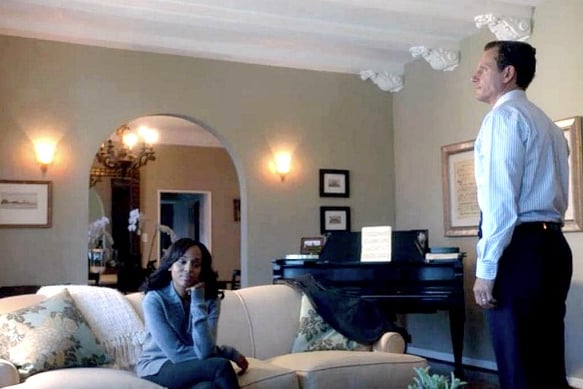 Residence Type: One-bedroom condo with hardwood floors and modern amenities
Location: Downtown D.C.
Approximate Cost: $447,500
Professions: Crisis Management Consultant
Salary: $300,000
Could they afford this house today?:
Honestly, we're probably low-balling Pope's salary based on who her clients are and the insane situations she routinely gets them out of. Even so, Olivia can absolutely afford this place and she could probably afford much more. Then again, that's probably all part of Olivia's plan...
"American Dad!"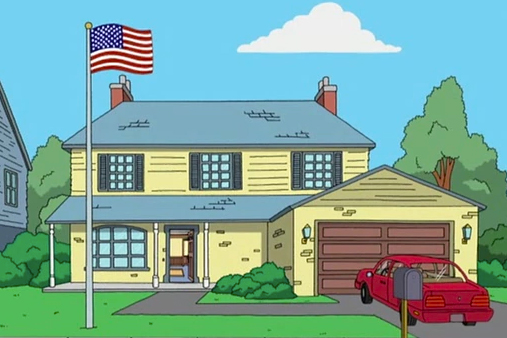 Residence Type: Four-bedroom Craftsman with an attic, basement, and sub-basement (which you may want to avoid)
Location: "Langley Falls," an amalgamation of Langley and Great Falls, VA.
Approximate Cost: $800,000
Professions: CIA weapons expert (Stan), Part-time real estate agent (Francine)
Salary: $117,000 (Stan), $40,000 (Francine) = $157,000
Could they afford this house today?:
Juuuuuust barely. Though we suppose if Roger the alien and Klaus Heissler are kicking in some cash, that makes it a lot more possible.
"Madam Secretary"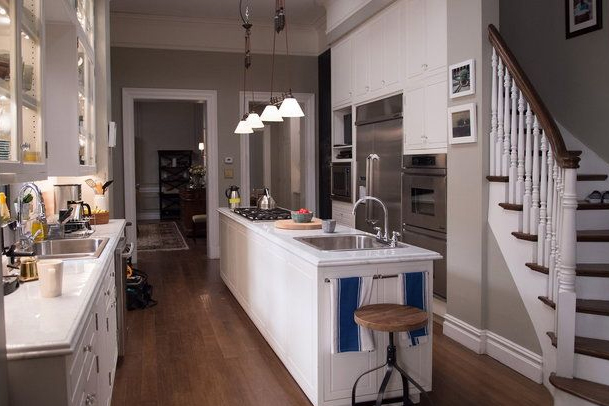 Residence Type: Modern three-bedroom townhome
Location: Georgetown
Approximate Cost: $2,500,000
Professions: Secretary of State (Elizabeth), College professor (Henry)
Salary: $186,600 (Elizabeth), $114,000 (Henry) = $300,000
Could they afford this house today?:
On current salary alone, no. But let's consider that she worked for the CIA and he worked for the NSA for years, both of which pay pretty well. We can safely assume that they had the nest egg to be able to live here.
"NCIS" (Gibbs' house)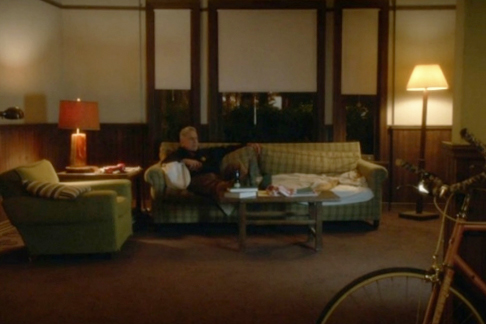 Residence Type: A sparse, older bungalow with a basement for boat-building
Location: In Virginia close to the Navy Yards. So let's say Arlington, VA
Approximate Cost: $525,000
Professions: NCIS Special Agent
Salary: $106,369
Could they afford this house today?:
Yes, it looks like America's favorite NCIS agent can afford the home he lives in. But let's face it, he really only seems to live in the basement. Guessing he saves on heating bills for the rest of the place.
"X-Files" (Mulder's apartment)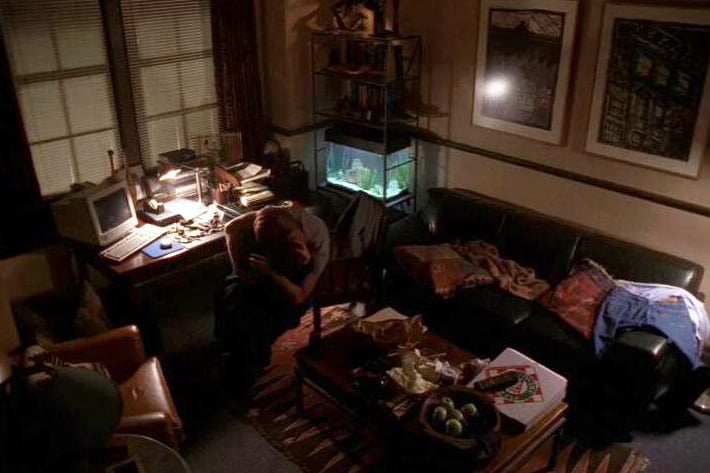 Residence Type: One-bedroom apartment with a real aversion to natural light. Nice fish tank, though.
Location: Alexandria, VA
Approximate Cost: $200,000
Professions: FBI agent
Salary: $127,709
Could they afford this house today?:
Absolutely. The truth is out there and the truth is that Fox probably could have gotten himself a much nicer place had he wanted to. Probably had enough leftover to hire an interior decorator and cleaner, too.
"The Americans"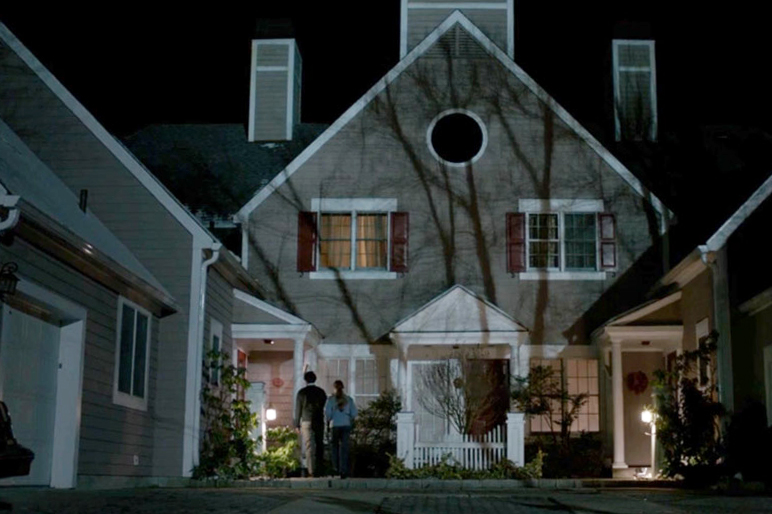 Residence Type: Three-bedroom house within a triplex (or maybe it's a duplex)
Location: Falls Church, VA
Approximate Cost: One of the real houses here recently sold for $675,000 (in New York, but we'll allow it)
Professions: KGB agent (Elizabeth & Philip)
Salary: Uh…
Could they afford this house today?:
Well, considering the Russian government is backing everything they do financially, yeah why not?
"House of Cards"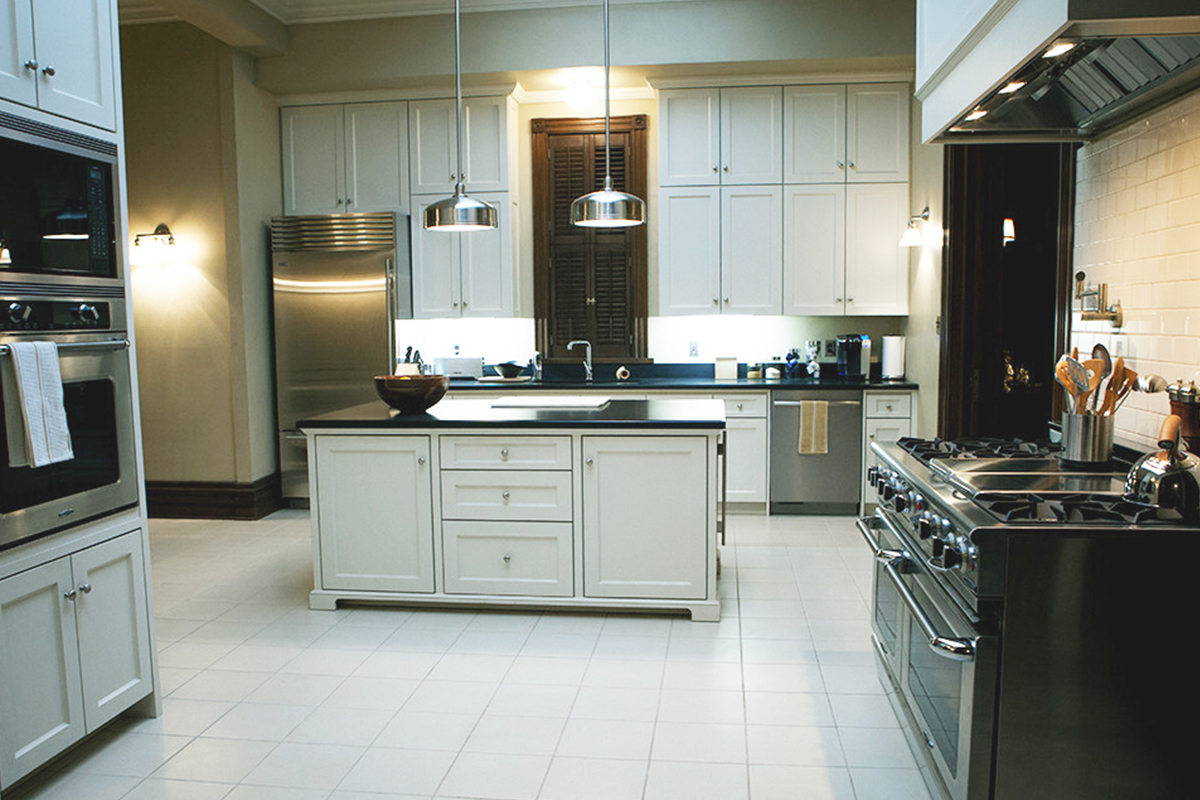 Residence Type: Three-bedroom, two-and-a-half-bathroom Victorian townhouse with full basement
Location: Georgetown
Approximate Cost: $3,000,000
Professions: U.S. Representative (Frank), Lobbyist (Claire)
Salary: $193,400 (Frank), $350,000 (Claire) = $543,400
Could they afford this house today?:
On paper, the Underwoods actually couldn't afford their home in seasons one and two on salary alone. But let's be real, do you honestly believe these two didn't have money stashed away from dubious sources in an offshore account or two? Whatever they had to do to afford this place, we're sure they did it.