Dallas-Ft. Worth Local Life
Dallas Neighborhoods With Spooky Ghost Stories
You don't have to believe in ghosts to enjoy a good ghost story, and in Dallas there are plenty of good ones. Dallas' creepy stories date all the way back to the early 1900s and many originate in some of the city's most popular neighborhoods. Some spooky ghost stories center around parks, others around lakes, and there's even one about a local high school. Discover which Dallas neighborhoods are home to creepy hauntings in this ghost story guide.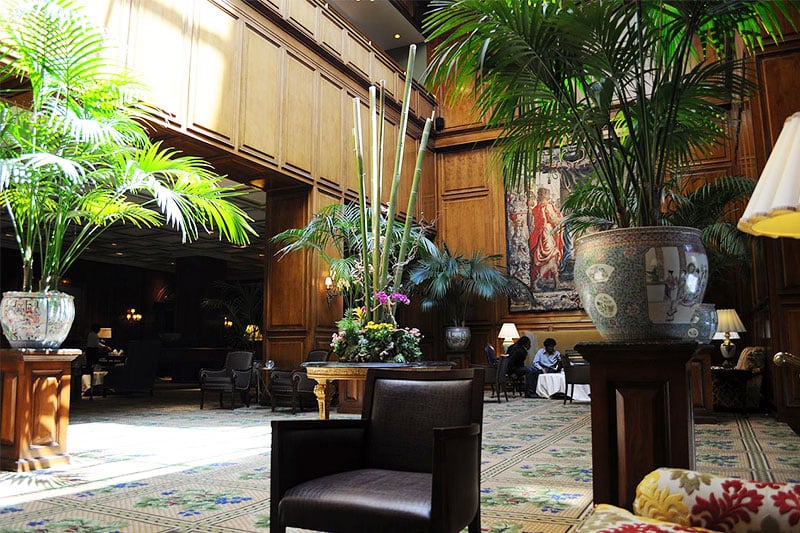 Downtown Dallas is the most haunted of the Dallas neighborhoods—which isn't a surprise as it's one of the oldest sections of the city. Founded in 1912, The Adolphus Hotel is one such place with reported paranormal activity.
Today, the Adolphus Hotel is home to a new design and a few ghosts; guests and employees have said they feel like they're being followed. Some have said they've been tapped on the shoulder when no one is near them and seen windows fly open as well as heard doors slamming, a piano playing in the middle of the night, and footsteps in an empty hall.
A few blocks from the Adolphus Hotel is The Majestic Theater, which opened in 1921 and played host to performers like Harry Houdini and Bob Hope. It's also said to be a place of spooky things like doors opening and closing and the sound of footsteps when no one is near. Lights turning off and on, odd smells, and shadow figures are some other scary reports.
Last, but not least, the La Quinta Inn & Suites Downtown has a large number of ghosts, according to the Dallas Observer. Prior to being a La Quinta, the property was the Scott Hotel in 1925 and later the Hotel Lawrence, and it was generally a spot for people who came through Union Station to stay.
A congressman (from which state is unclear) is said to have committed suicide here, while another woman fell (or was pushed) to her death from the 10th floor. Both are said to haunt the hotel, especially on the 10th floor, an area where guests have said they feel cold spots, see ghosts or things moving on their own, and sometimes even hear high heels clacking on the floor.
Perhaps one of the most eerie ghost stories of the hotel is that of a murder victim named Jack "Smiley" Jackson. He's said to hold room 1009 shut until you politely ask him to move. Supposedly, he's not the only one who was murdered in that room.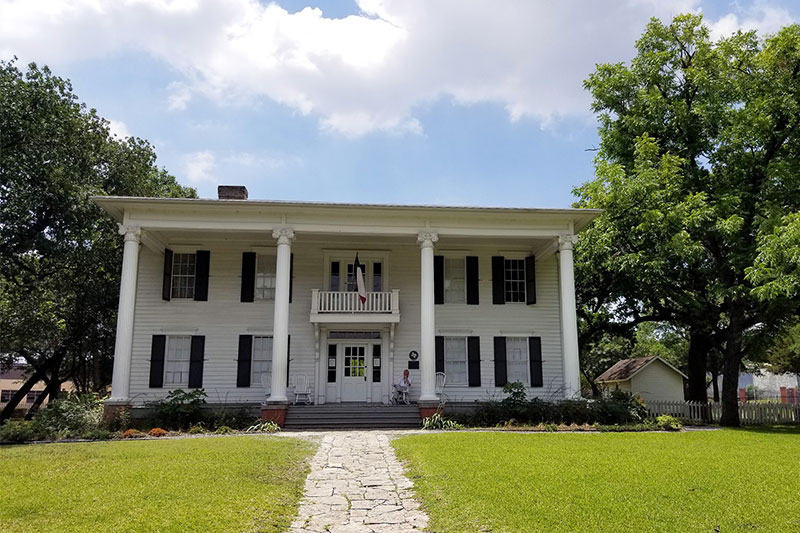 Located in Cedars, Dallas Heritage Village is a place dedicated to preserving Dallas pioneer life from 1840-1910. It does so with a collection of historic homes and buildings alongside educational displays and events.
Within the village is the Millermore Mansion, a home dating back to the 1800s with reportedly the most paranormal activity. People touring or working in the Millermore claim the temperature drops unexpectedly in the nursery. Some also claim they've seen a female ghost in and around the nursery. This haunting gained national fame when it was featured on an episode of "Ghosthunters."
Located in the Kessler neighborhood is the Coombs Creek Trail, a 1.5-mile biking and hiking path that runs through Oak Cliff. Rumor has it a little girl named Mary haunts the trail on her bike.
According to legend, Mary was riding her bike when she was struck and killed by a train or drowned in the creek. Others say she just vanished mysteriously. Regardless, Mary has been seen riding her bike at night, and some claim to have captured her on camera. While Kessler is a charming neighborhood with plenty of greenspaces and a lovely daytime atmosphere, it may look a little spookier at night.
Lakewood has a reputation in Dallas for being a neighborhood with upscale homes, great schools, and a location near White Rock Lake. However, those aren't the only things Lakewood is known for.
Ask any Dallas local about the Lady of White Rock Lake and they'll know exactly what you're talking about. Those who drive near the lake at night claim to see the Lady of White Rock Lake standing on the side of the road in a drenched dress and waving down a car for help. Those who stop say she explains she fell into the water in a boating accident and asks for a ride to a home on Gaston Avenue. She disappears when arriving at the home, sometimes leaving behind a cold, wet seat.
One couple is said to have knocked on the door of the home they drove her to. A man who answered the door explained his daughter had drowned in White Rock Lake.
The story appears in newspaper clippings all the way back in 1943 and has other variations, like the female ghost knocking on the doors of the homes near White Rock Lake. People have tried to identify her by going through newspapers and records, finding tragedies like Hallie Gaston, a 19-year-old girl who died in a boating accident in 1927.
The Lady of White Rock Lake isn't the only spooky thing lurking near White Rock. It's also supposedly home to the Goatman, a 7-foot tall half-man, half-goat who lurks in the woods and runs on two back hooves. It appears he just wants to be left alone and throws trash or other items at any who get near him. Lakewood may be one of Dallas premiere neighborhoods, but it's not without weird and spooky happenings.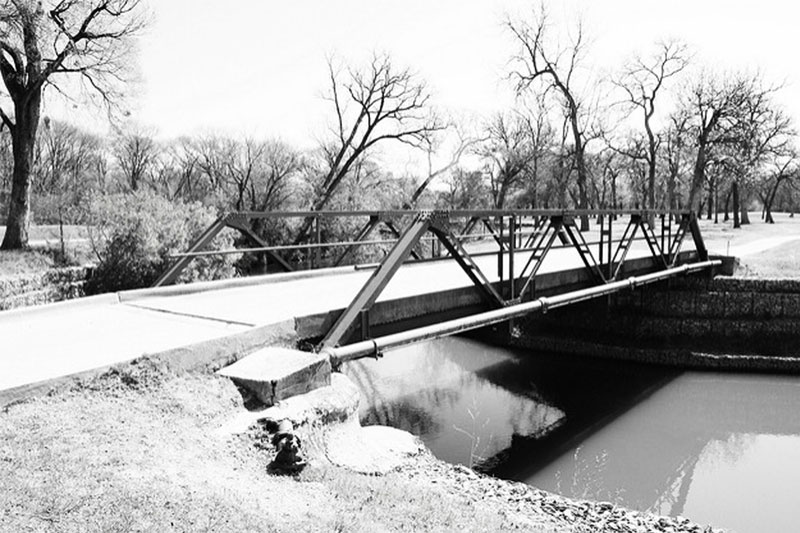 There are two major spooky stories that come out of Lake Highlands, a large family-friendly neighborhood north of White Rock Lake.
The first centers around Flag Pole Hill. People who drive by here at night have said rocks are thrown at their cars and sometimes even ghosts throw themselves at the cars. Some say this paranormal activity is the result of a suicide at Flag Pole Hill.
Others say it's due to the murders of Koby Sandovsky and Lesia Kahl, former "Playboy" model and waitress, who were killed by lawyer Jeffrey Licker in his nearby home on Blackbird Lane. Whatever the story is, be wary when you drive by Flag Pole Hill at night.
According to the Dallas Observer, Lake Highlands High School, one of the top schools in the area, is known to be haunted too. Apparently, back in the 1970s, a girl named Elizabeth fell to her death in the auditorium. She's said to haunt the school now, moving objects around and slamming doors in the auditorium.