D.C. and Surrounding Suburbs Make Short List for Amazon's HQ2
Washington D.C., Montgomery County, and Northern Virginia have all survived the first round of cuts for Amazon's HQ2, the e-commerce giant announced last week. Amazon received over 230 responses to its RFP last fall and has cut the list down to only 20 potential locations.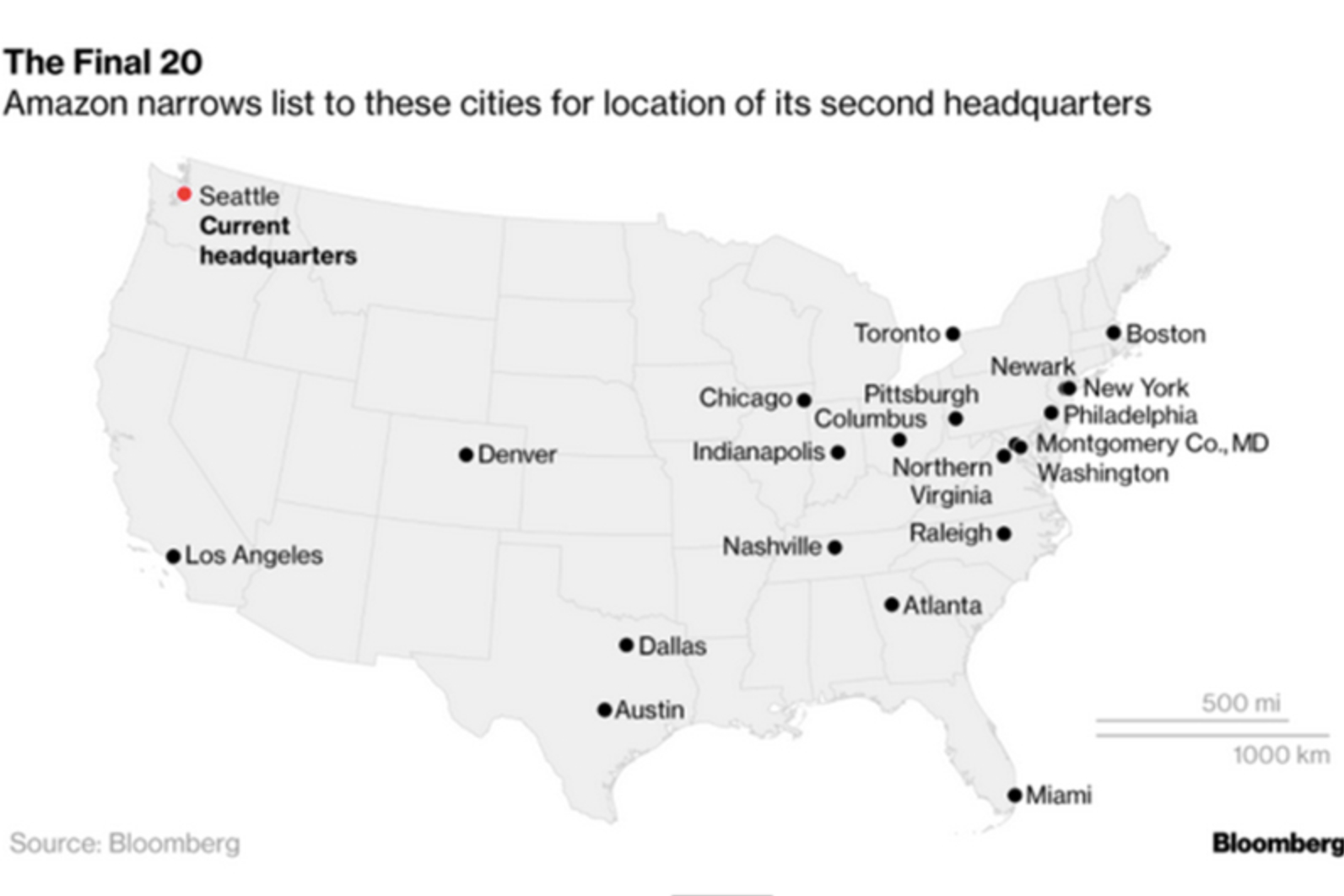 Washington, D.C. included four possible neighborhoods in its proposal, outlining the benefits each one would offer to Amazon's second home. One possible location is the Anacostia Riverfront, a fast-growing neighborhood with riverfront space, parks, a rich history, and plenty of space for an Amazon campus.
NoMa-Union Station and Shaw-Howard University — two neighborhoods close by each other in northeast D.C. — were also pitched as neighborhoods for Amazon to consider. NoMa-Union Station offers a major transportation hub for both local D.C. Metro, Maryland's MARC system, and Amtrak. Shaw offers a rich, culturally diverse community, and close proximity to Howard University.
Lastly, Capitol Hill East was included in the proposal. This neighborhood's biggest selling point would be proximity to Congress. In addition, the area is going through major redevelopment at the moment, which will result in expanded housing, retail, and a new town square.
D.C. Mayor Muriel Bowser expressed her excitement in a statement released on Twitter. "As Washington, D.C. continues to grow and we continue our focus on creating pathways to the middle class for more Washingtonians, it would be a win for our residents and the region to bring 50,000 high-paying jobs to our city," the statement reads. "Making this list reaffirms what we already knew going into the bid process — Washington, D.C. is no longer a one-company government town, we are a leader in innovation and tech, brimming with top talent and endless opportunity."
Montgomery County could house Amazon's second headquarters in a number of its towns, though according to Bethesda Beat, the county chose not to release what sites it proposed in its submission. Towns like Rockville and Bethesda offer small city-centers that could offer Amazon many perks like dining, housing, and easy access to D.C.'s Metro system.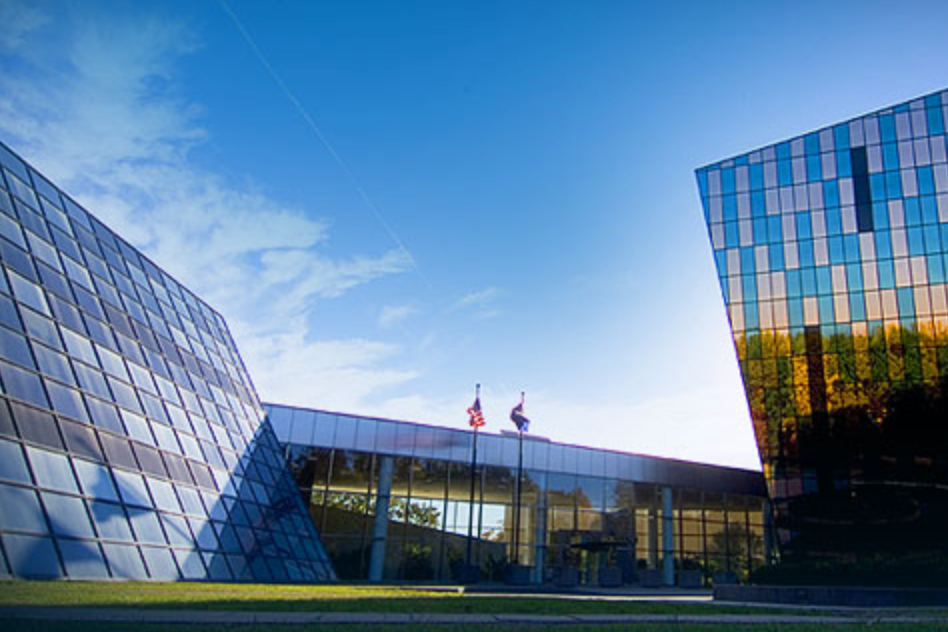 However, areas similar to Germantown have a great deal of space that could include the perfect spot for Amazon to develop in, while still offering the creature-comforts of a well-grown suburb.
Similar to the Montgomery County proposal, not much is known about Northern Virginia's pitch to Amazon, Loudoun Now reported. The singular site that we know was included is the Center for Innovative Technology in Loudoun, which was developed three years ago, according to the report.
Wherever Amazon HQ2 ends up, the development will result in at least $5 billion in construction, including up to 50,000 "high-paying jobs," and potentially result in "thousands of additional jobs and tens of billions of dollars in additional investment in the surrounding community," Amazon wrote on its website.
Now that round one is settled, Amazon will be working with those on the short list to better understand proposals and think through the possible partnerships with the aim of making a final decision this year.