D.C. Architecture Styles and Where to Find Them
D.C. Architecture Styles and Where to Find Them
If you're an architecture buff looking to take a tour of D.C., you might want to know where to find different architectural styles. Lucky for you, D.C. has a little bit of everything. Here they are, from the most simple to the most ornate.
Federal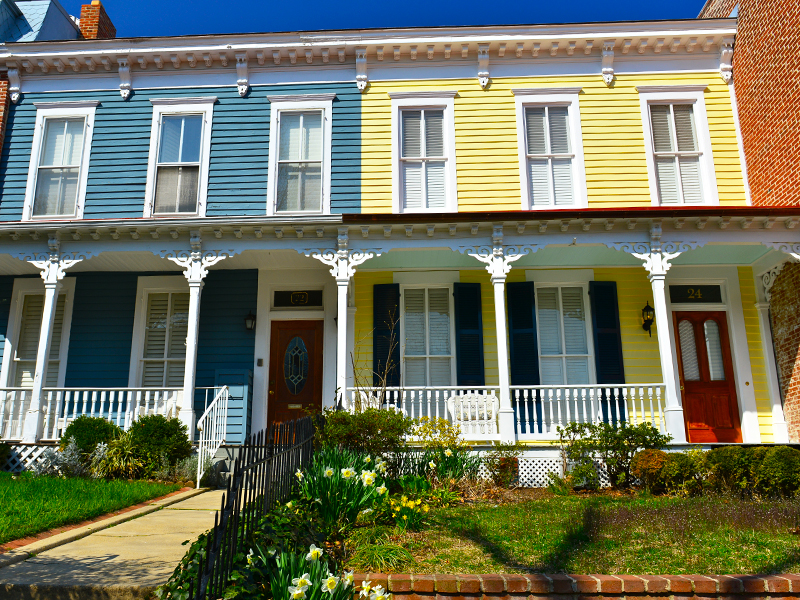 Federal-style buildings are easily identified by their straight lines and simple facades. You can find federal-style row houses and single-family homes. According to UrbanTurf, these homes were inspired by Greek and Roman architecture. They can be identified by low stoops and tend to be of modest scale, usually around two stories tall with two or three bedrooms.
Contemporary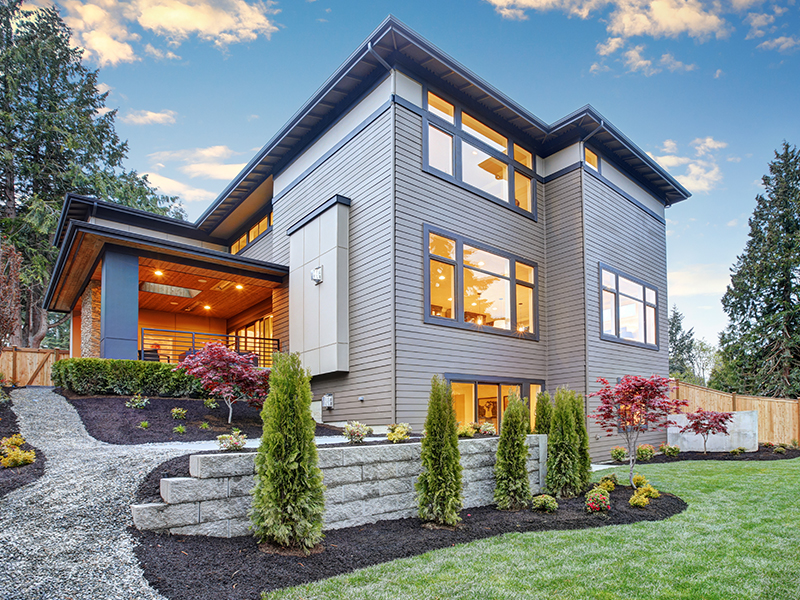 Contemporary homes tend to stick out against the more classic styles in D.C., but you can find these houses throughout the District. According to UrbanTurf, they're identified by clean lines, large floor-to-ceiling windows, and wide-open interiors.
Craftsman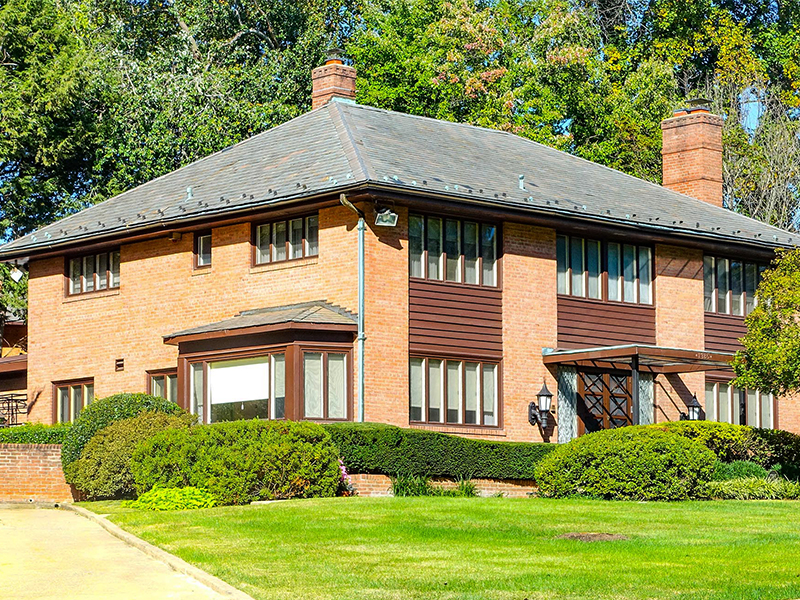 The simple and well-made Craftsman-style home became popular in D.C. in the early 20th century, UrbanTurf noted. They are significantly less detailed and ornamented than homes built in the Victorian and Beaux Arts styles. You'll typically find built-in cabinets or shelves, UrbanTurf explained, and the Craftsman style is often found in the furniture adorning a house as well. These types of homes "were part of a movement that sought to elevate the craftsman and downplay machinery," UrbanTurf said.
Bungalows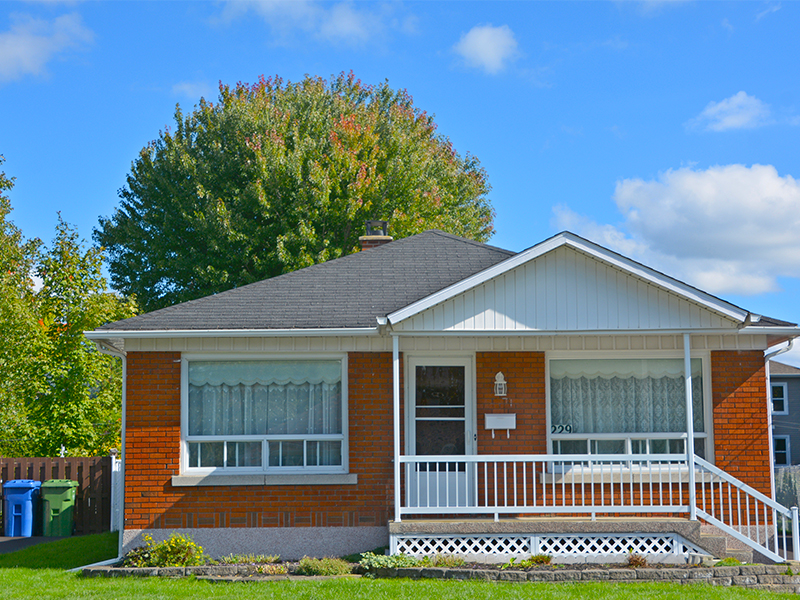 Bungalows are one of D.C.'s less expected home styles. These homes show off low-pitched roofs with an overhang typically shading a front porch, and are thought to be more tropical, showing up in films that are set in places like Hawaii and the coasts of California and Florida. But according to UrbanTurf, you can find these one-story homes with their verandas right here in the nation's capital.
Colonial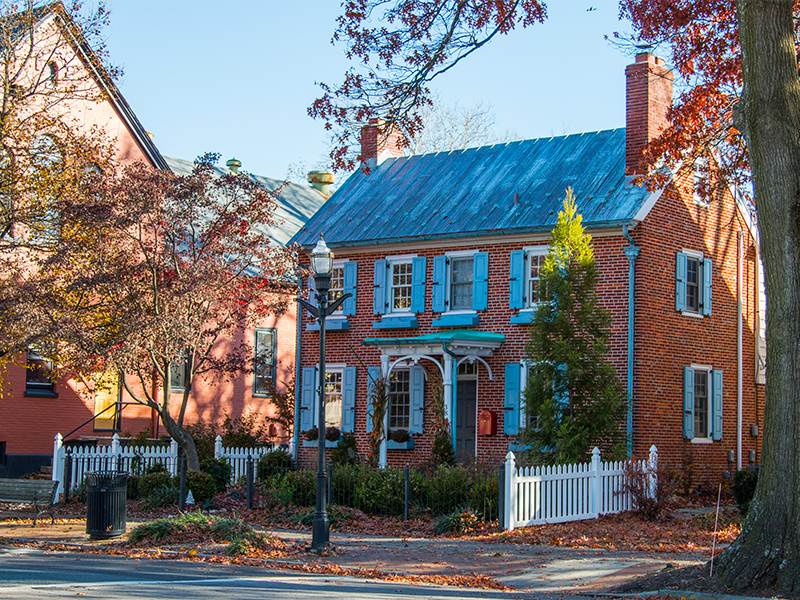 Colonial-style homes are, unsurprisingly, found in suburbs all around the mid-Atlantic and northeastern states (they're found everywhere in my hometown in Connecticut). These houses have a classically symmetrical facade and will feature a centered front door that sometimes has pillars or shutters framing it, UrbanTurf explained. The windows all tend to have decorative shutters as well.
Tudor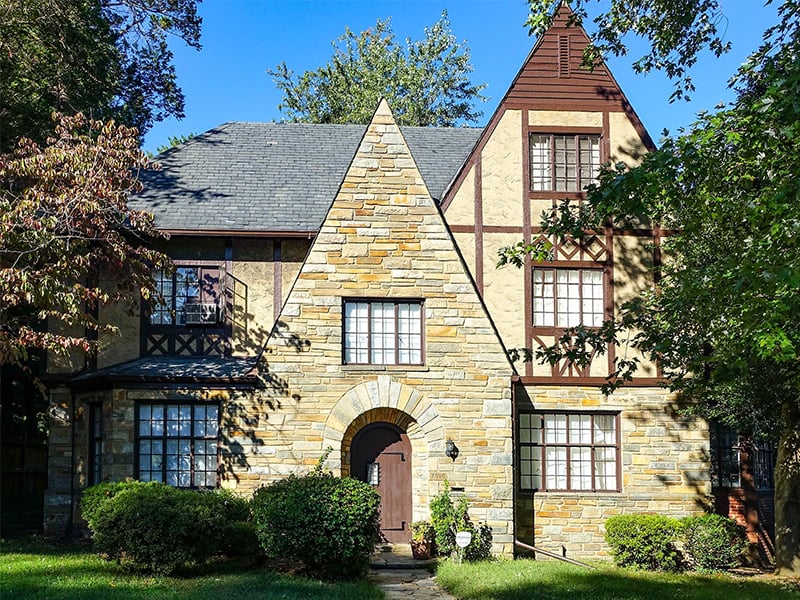 European-looking architecture isn't only reserved for German beer gardens and restaurants in the District. Tudor-style homes typically have pointed roofs with exposed dark wood =with a Medieval feel to them. These showed up in D.C. in the early 1900s and are also known as revival-style.
Victorian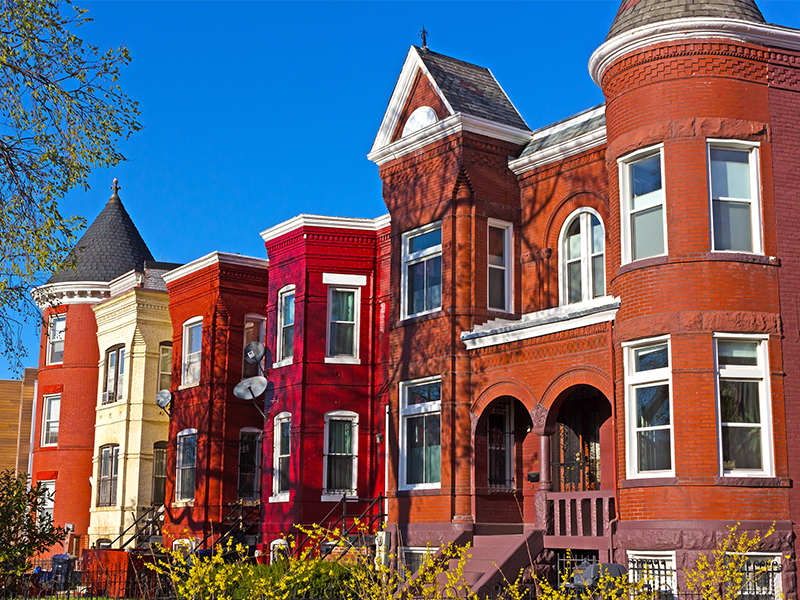 Classic turrets, brick facades, and a grandiose style define Victorian-style homes. These ornamental homes were built in D.C. by folks after they had some money to their names, UrbanTurf explained. Bay windows, peaked roofs, and curvier lines set these homes apart. They are large and often have a carriage house and around five bedrooms.
Beaux Arts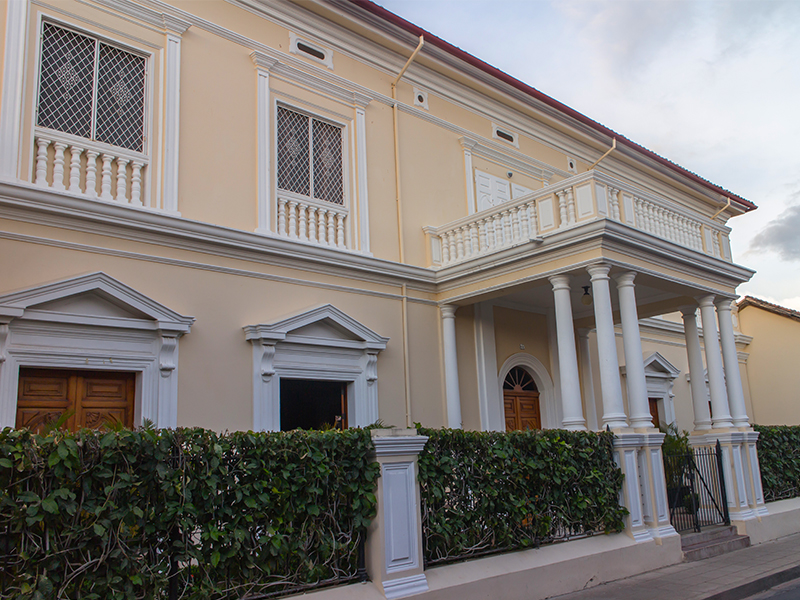 If you want a quick idea of what Beaux Arts looks like, turn to Gatsby's mansion in Baz Luhrmann's 2013 adaptation of the novel. "At the same time that Tudors emerged, Beaux Arts architecture was becoming popular again in the U.S.," UrbanTurf wrote. "Many of the more tony houses built between 1890 and the 1920s in D.C. are in this style, and have a jazzy, flapper-esque, Gilded Age feel." These homes are ornate and detailed with marble, carved wood, and granite. These are meant to be extravagant, ostentatious homes, just like Gatsby himself.
Where to find them: Kalorama