National Local Life
Debunking New York Neighborhood Stereotypes
With 22.8 square miles and 1.6 million people in the Manhattan borough alone, New York is densely populated and parceled out by many neighborhoods. Some of the many reasons to love New York are its cultural diversity and passionate sense of pride and community.
All the unique neighborhoods in Manhattan express these parts of the New York fabric in their own ways. New York neighborhoods are anything but one-dimensional and have more going for them than the rumors you may have heard. These are some of the New York neighborhoods with the strongest stereotypes and how they defy them.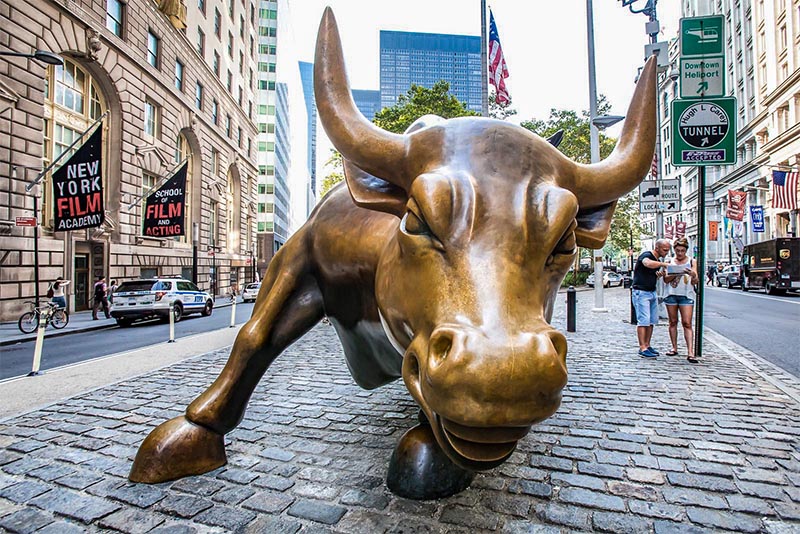 The Financial District no doubt conjures images of tall buildings and men in suits yelling on the phone and ringing bells, like something out of "The Wolf of Wall Street." While yes, something resembling that does happen during traditional business hours, once everyone leaves the office, the Financial District is actually quite peaceful.
The neighborhood is ideal for someone who works in the banking industry or for anyone who enjoys the quiet side of New York, which can be hard to come by. There's a serenity in the evenings and nights in the Financial District. The nightlife scene is slim to none, but there are great, quaint cafes and restaurants, lovely cobblestone streets and tranquil waterfront views.
Another perk of living in the Financial District is its walkability to Battery Park and the lovely Trinity Church Cemetery where Alexander and Eliza Hamilton are buried.
Popular Financial District dining and entertainment destinations include Stone Street with its consolidation of restaurants, Fulton Stall Market, and South Street Seaport. The Beekman Hotel is a chic spot to grab dinner and cocktails. By New York standards, the Financial District has a big range of real estate prices that accommodates a variety of budgets.
Chelsea - Party Central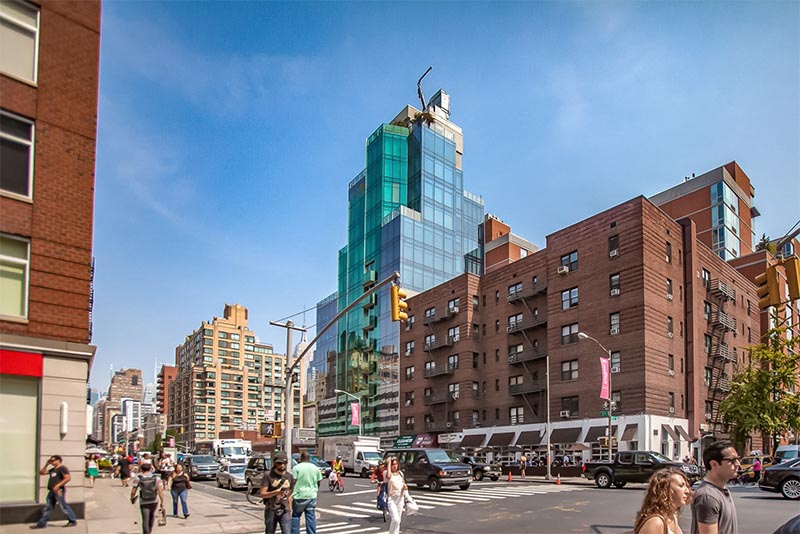 At one point in the 1970s and 1980s, Chelsea was the pulse of New York City nightlife and counterculture, with bustling Meatpacking District nightclubs, a concentration of the New York LGBTQ community, and beatnik institutions like the Chelsea Hotel. That vibrant, offbeat, and artistic Chelsea essence carried over throughout the following decades and remains today, just to a lesser degree.
Chelsea is still known for its thriving arts and entertainment scene, but it's become more accessible to a broader range of residents and outgrown its party reputation. There's plenty for the whole family to enjoy, including the High Line, an elevated city park converted from abandoned railroad track and complete with walking paths, gardens, performance spaces, art, and restaurants. Other attractions include the Chelsea Piers complex along the Hudson River and the Chelsea Market, a large, mixed-use indoor food hall, shopping center, and office space.
Another bonus for families is that Chelsea has acclaimed public schools, such as William T. Harris Elementary School and the NYC Lab School for Collaborative Studies.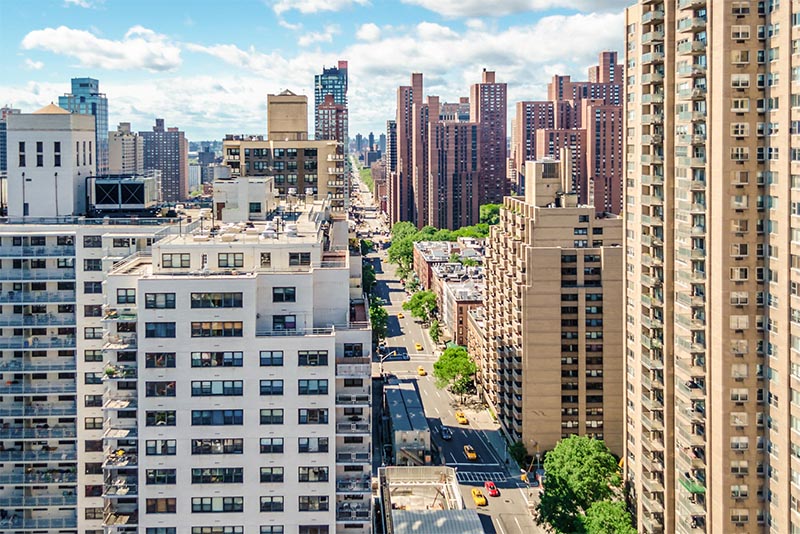 When you think of the New York nouveau riche world of luxury shopping, immaculately dressed and manicured people, gorgeous brownstones, and high-rises with doormen and concierge, you think of the Upper East Side. It's not exactly the picture of the average American lifestyle or economic class. It's the one percent.
However, while that reality does apply to many of the residents in the Upper East Side of Manhattan, it's not the whole story. The Upper East has a strong neighborhood feel with some of the best cultural attractions available to everyone in the city, and contrary to popular belief, you can actually find a pretty good deal on a home or apartment (condos can start in the low $300s).
The Metropolitan Museum of Art and the Solomon R. Guggenheim Museum are two of the incredible museums located along a stretch of Fifth Avenue in the Upper East Side next to Central Park.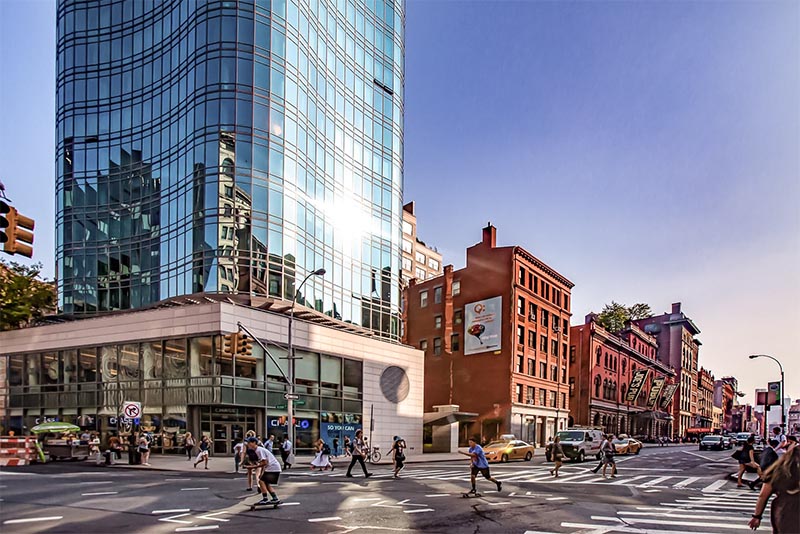 East Village, previously known as a low-key, artistic neighborhood, later gained a reputation as essentially one big college dormitory. With an influx of NYU students, this once bohemian neighborhood became filled with young, sloppy college kids taking advantage of all the cool, elusive Manhattan bars where you can still get a beer for a couple bucks and reasonably priced cocktails.
It's true that it is a popular neighborhood for the college crowd, but that doesn't mean all long-term residents were pushed out. Also, there's much more to the East Village than bars and drinking. It's one of the best Manhattan neighborhoods for excellent casual dining, great comedy clubs, the awesome Tompkins Square Park Greenmarket, and beautiful community gardens that are open to the public.
East Village has appeal for a wide range of age groups, but you just have to be cool with commingling with some youngsters from time to time.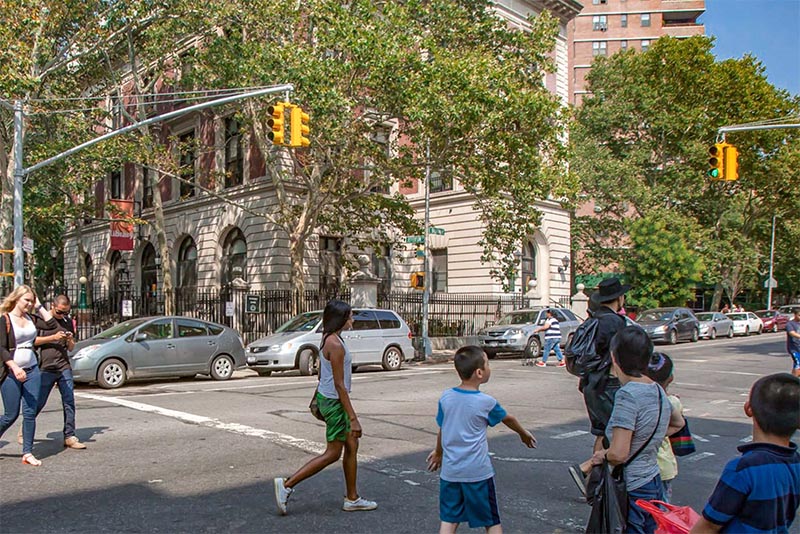 If East Village is the cool kid spot, the Lower East Side is where those cool kids don't feel cool enough to hang out. It's always had an underground, gritty vibe full of artists and people living alternative lifestyles. That quality is still there and probably always will be to some degree, but over time, it's diminished.
Now, it's more hip and trendy than it is edgy. Some of the most popular venues to see indie shows are in the Lower East Side at the Bowery Ballroom, Arlene's Grocery, and Rockwood Music Hall. Piano's and Home Sweet Home are the best spots to go dancing. Lower East Side is also home to some of the most sought-after restaurants in Manhattan, including Mission Chinese, Katz's Deli, Dirty French, Freemans, the Fat Radish, and many more.