Bay Area Local Life
Discover These 3 Small Towns in California's Wine Region
When most people think of California's wine region, they think of Napa or maybe even Sonoma. But wine country extends beyond these two popular destinations, and some of the region's smaller—but highly acclaimed—wineries are located in charming towns outside of the well-known Napa and Sonoma Valley wine circuit.
Here's what these undiscovered towns in California's wine region have to offer to homebuyers.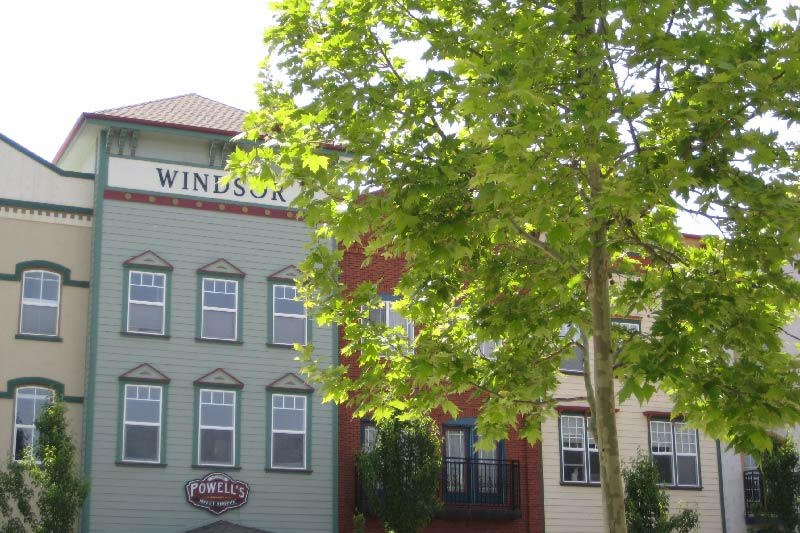 In the heart of Sonoma's wine country, Windsor is a friendly, community-oriented town with charming streets and a walkable downtown district. Windsor's Town Green sits at its center, home to live music during Summer Nights on the Green and other events throughout the year, including the Windsor Farmers Market. Neighborhood eateries and locally owned shops span out from the Town Green, making downtown easy to navigate by foot or bike.
Windsor is one of the growing bedroom communities in the region, and first-time homebuyers love Windsor for its affordable home prices, quality schools, and quaint, small-town feel. Many older homes are built on spacious lots, so residents have backyards and open space—which some Windsor locals use to plant their own small vineyards. The median home price in Windsor is in the low $600s, but neighborhoods like Brooks Creek and Lakewood Glen offer homes priced starting in the $500s.
Most of Windsor's wineries are located off Redwood Highway or Old Redwood Highway, a five- to 10-minute drive from town. The wineries and tasting rooms here tend to be more low-key and casual than those in Napa and Sonoma, and tastings are often cheaper.
Windsor Wineries to Check Out:
Colagrossi Wines - This small, urban winery specializes in Italian wines and produces about 1,500 cases a year.

Notre Vue Estate Winery & Vineyards - Situated in wine country's classic rolling hills, this winery is accessible by a mile-long scenic driveway.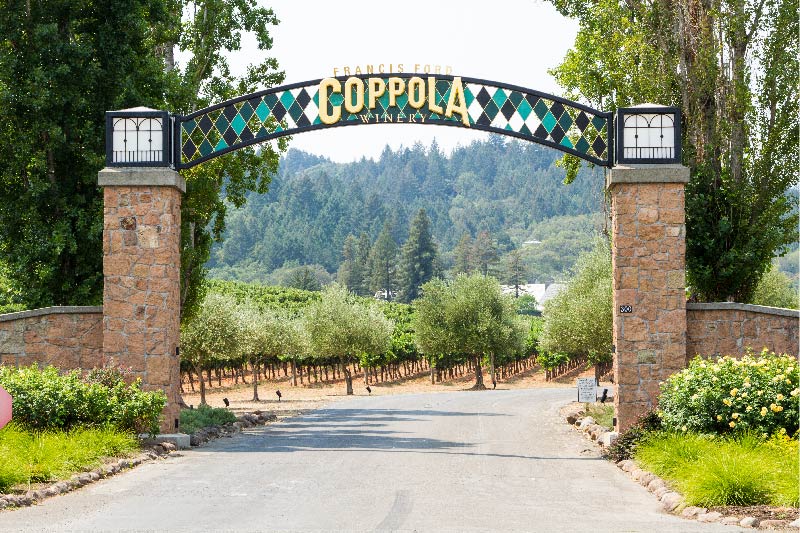 Ten minutes north of Windsor on Redwood Highway is Healdsburg. Situated along the Russian River, Healdsburg used to be primarily an agricultural community, but it's now home to upscale hotels, spas, farm-to-table dining, and more than 30 tasting rooms. Healdsburg's popular town plaza is lined with boutiques, art galleries, eateries, bars, and local tasting rooms, so everything you need for an afternoon or night out is within walking distance.
With views of the surrounding mountains and Sonoma valley, plus some of the region's top wineries and restaurants, living in Healdsburg can be more expensive than some of its neighboring Sonoma towns. Homebuyers can find charming neighborhoods like Vintage Hills, with a median home price of $2.2 million, or RiverView, with a median home price in the high $500s, both of which feature mostly single-family homes. Locals love Healdsburg for its family-friendly, community-oriented atmosphere, beautiful scenery, and access to the outdoors, including many biking trails that wind through local vineyards.
Healdsburg is a wine destination, offering some smaller, casual tasting rooms alongside larger, well-known wineries, with some located just minutes from Downtown Healdsburg. If wine isn't your thing, Healdsburg also offers other options. The popular Bear Republic Brewery is also located downtown, offering an impressive selection of locally brewed beer and an outdoor patio.
Healdsburg Wineries to Check Out:
Francis Ford Coppola Winery - This winery is equipped with a pool, private cabanas, bocce ball courts, and a restaurant, making it a popular spot for spending the whole day.

Truett Hurst - Located right next to the Russian River, Truett Hurst features beautiful outdoor areas and live music on the weekends.

Trattore Farms Winery and Tasting Room - This spot offers a spacious patio overlooking the vineyards where you can enjoy a bottle of wine or try locally produced olive oils, pressed at their own olive mill.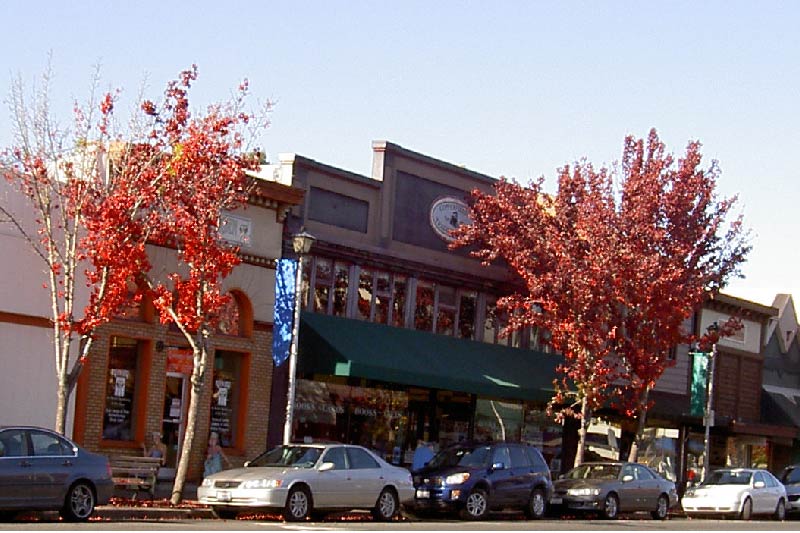 Also once an agricultural town, Sebastopol has always been well-known for its apples. Today, apple growing is still prominent, but many of the orchards and vineyards here now produce wine grapes. Sebastopol has a growing downtown district with restaurants, tasting rooms, and local street art, and it's known for its creative, laid-back vibe with a small-town feel. Homebuyers can find two-bedroom, two-bathroom single-family homes starting in the mid $300s.
While Sebastopol doesn't offer the same green rolling hills that Windsor and Healdsburg are known for, a major selling point for this Sonoma County community is its proximity to the coast—Sebastopol is only a 20-minute drive from destinations like Bodega Bay along the Pacific Coast.
Sebastopol hosts the Gravenstein Apple Fair—a tribute to its famous apples—and a handful of other annual events featuring live music, local wine and beer, and sustainable farm-to-table food. Sebastopol is also home to small-production wineries and vineyards, and because of Sebastopol's many apple orchards, the town also has a local cider scene.
Sebastopol Wineries to Check Out:
Iron Horse - This place is known for its sparkling wines and scenic views that you can enjoy from the outdoor tasting bar.

Red Car - This trendy tasting room is popular for its rosé and eclectic decor.

Horse & Plow - Primarily a winery, Horse & Plow also makes cider from over 30 varieties of apples grown in local orchards.