Do Good Thursdays: Open Books is Filling in Chicago's 'Book Deserts'
Do Good Thursdays: Open Books is Filling in Chicago's 'Book Deserts'
At Neighborhoods.com, we believe the neighborhood you live in can shape the life you lead. Unfortunately, not all neighborhoods offer the same access to books as others. That's the unique problem that Open Books aims to solve — the Chicago-based organization identifies neighborhoods that they deem to be "book deserts" and gets to work helping residents transform their lives through reading, writing, and the unlimited power of used books.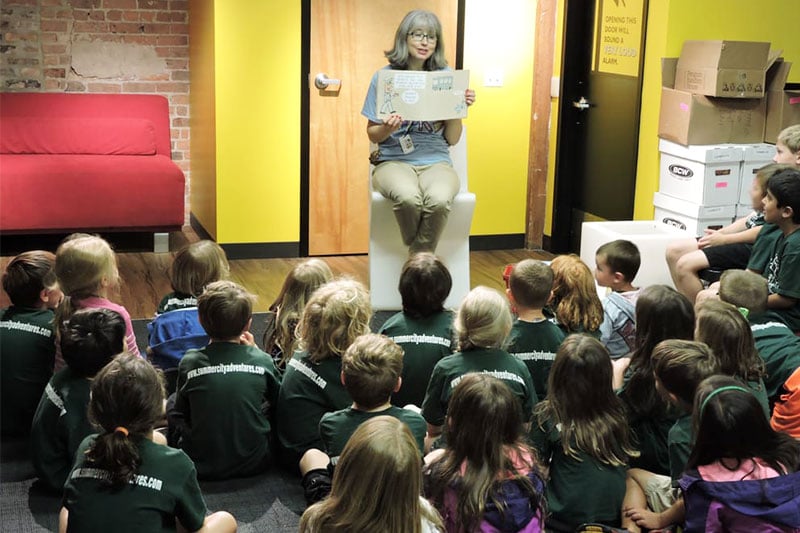 If you're already familiar with Open Books, it's probably because you've visited one of their used bookstores — they have locations in both Pilsen and the West Loop. But the power of this organization goes far beyond just the storefronts. This nonprofit seeks to expand the literacy of students across the Chicagoland area, and they're doing just that through book grants, in-school programs, and more.
Neighborhoods.com spoke to Curtis Shaw Flagg, Marketing Director at Open Books, to get a better idea of how the organization works.
"That has now grown into an organization that granted over 130,000 books just this past year to community organizations, individuals, and other nonprofits, as well as serving over 4,000 students. Our volunteers put in over 25,000 hours this year."
Eleven years ago, Open Books founder Stacy Ratner started a venture that allowed her to sell donated books to fund literacy programs, and she did it all out of her own basement.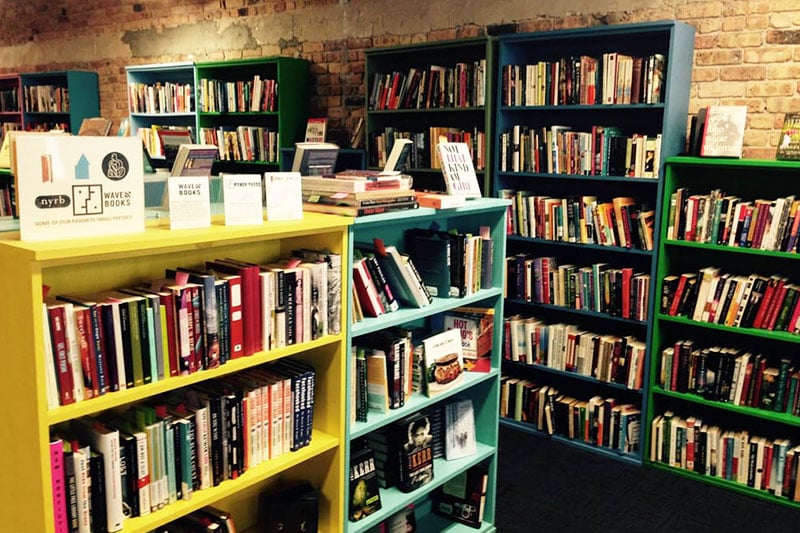 Open Books identifies certain neighborhoods as "book deserts," which are areas where there isn't an immediate access to books through well-stocked public or school libraries. The organization and its volunteers then set up book giveaways and "pay what you can" bookstores in those neighborhoods. Open Books utilized the "pay what you can" model in Englewood this past year, with all children's books free of charge, letting neighborhood kids access high-quality, engaging books.
In addition to book grants and giveaways, the nonprofit also aims to increase students' confidence as readers and writers through programs like "Reading Buddies," a 1-on-1 mentorship program where volunteers meet with students twice a week over the course of a semester to build up their literacy. For budding writers, Open Books hosts creative writing workshops where students are given in-depth instruction on prose, slam poetry, and more, and then encouraged to compose their own works.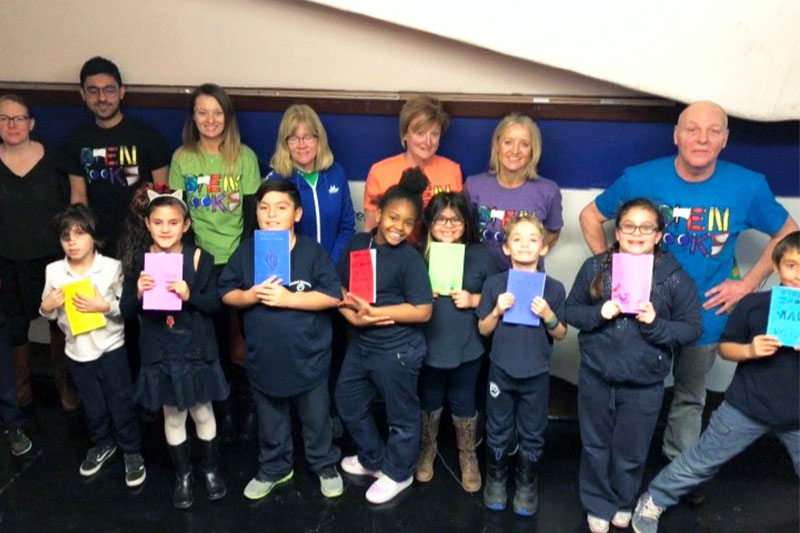 "We want to build their confidence as writers, so we publish their work," Flagg says. The program takes the work of students and publishes it as a physical book that they can take home. "They're then able to show their friends and family and celebrate themselves as writers."
If helping young people become better readers and writers sounds like your forte, Flagg says Open Books is always looking for new volunteers and is hoping to break records on volunteer hours logged.
"Our volunteers are the heartbeat of our organization. Our biggest successes come from watching these students grow as readers, grow as writers, and go on to possibly do things in the literary world."
For many young, aspiring writers, the first step is simply being told they can do it. That's the motivation that Open Books provides to students all over Chicago. Through books and writing, the organization provides local youth with some invaluable skills.
"I see our successes as creating access to books in neighborhoods and seeing students walk away with, often times, their first book. And these are high-quality, engaging books that these kids can have ownership over, and hopefully that book transforms their lives in some way."