Downtown Los Angeles' Circa Towers Get New Renderings
Downtown Los Angeles' Circa Towers Get New Renderings
Circa, the double high-rise project rising to the skies at 1200 S. Figueroa Street in Los Angeles's South Park neighborhood, broke ground a year-and-a-half ago and is well on it's way to opening in early 2018. That doesn't mean that we can't get a revised look at what these two towers will look like when completed. Architecture firm Harley Ellis Devereaux has released new renderings to give LA a revised look at what's coming soon to their skyline.
Originally planned as condos, the plan now calls for 648 apartments that will be a mixture of one-, two-, and three-bedrooms ranging from 700 to 3,800 square feet. Rents are said to be starting at $3,000/month and rise all the way up to $20,000/month. The residences will sit atop a seven-story podium that includes 48,000 square feet of retail space and 1,770 parking spots. Connecting the two 36-story towers will be a pool patio with cabanas on top of the podium. The retail space is expected to be home to three restaurants and up to four retail stores.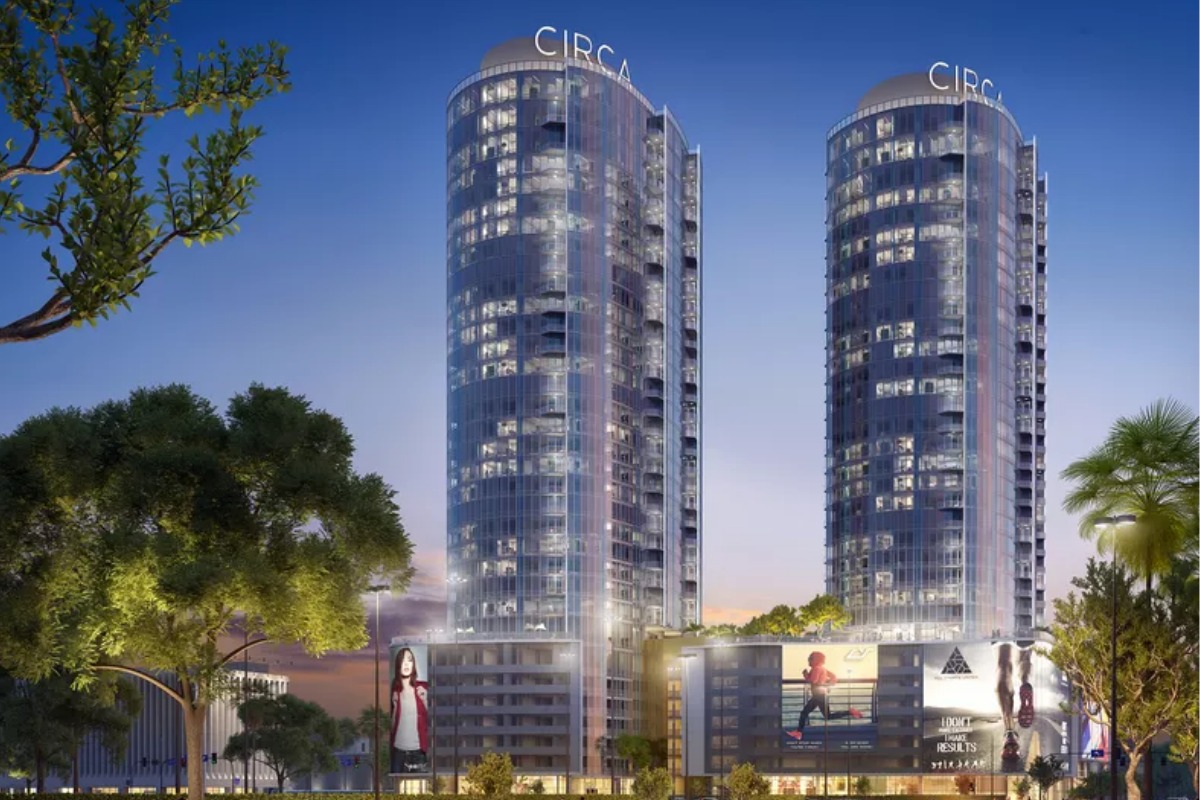 The new renderings showcase a floor-to-ceiling glass wall exterior and added protruding balconies to both the eastern and western facades. The towers' oval shape is meant to "create maximum view corridors for every unit."
Currently, the podium and structural pieces of the towers have been constructed and you can keep tabs on the project's growth with this camera feed. When completed, it will be just one of many new high-rise projects that will remake the Downtown LA skyline. Eventually, they'll remake the way we look at Downtown Los Angeles living, not to mention bring in huge revenue streams from hotel and retail income.
Sources:
New renderings revealed for twin condo towers in Downtown Los Angeles [AN]
Groundbreaking Ceremony For Two-Tower Project [LADN]
South Park's huge Circa towers will offer rents from $3,000 [CLA]
Circa [HED]