Downtown San Diego Luxury Condo High-Rise Now Half Sold
Downtown San Diego Luxury Condo High-Rise Now Half Sold
Bosa Development banked on the theory that Downtown San Diego would be interested in a 215-unit luxury condo tower when they developed Pacific Gate. The 41-story building at the corner of Broadway and Pacific Highway doesn't open its doors until the end of 2017 but their theory seems to have been proven true with news that over 50 percent of the condos are now spoken for.
The San Diego Union-Tribune reports that, according to a Bosa spokesperson, 108 of the units have been reserved a little under a year since pre-sales began. Ranging between 1,276 and 2,608 square feet, prices start at $1.1 million for the luxury living experience and go all the way up to $15 million for the penthouse. Though, developer Nat Bosa has already said he will be buying that unit for himself.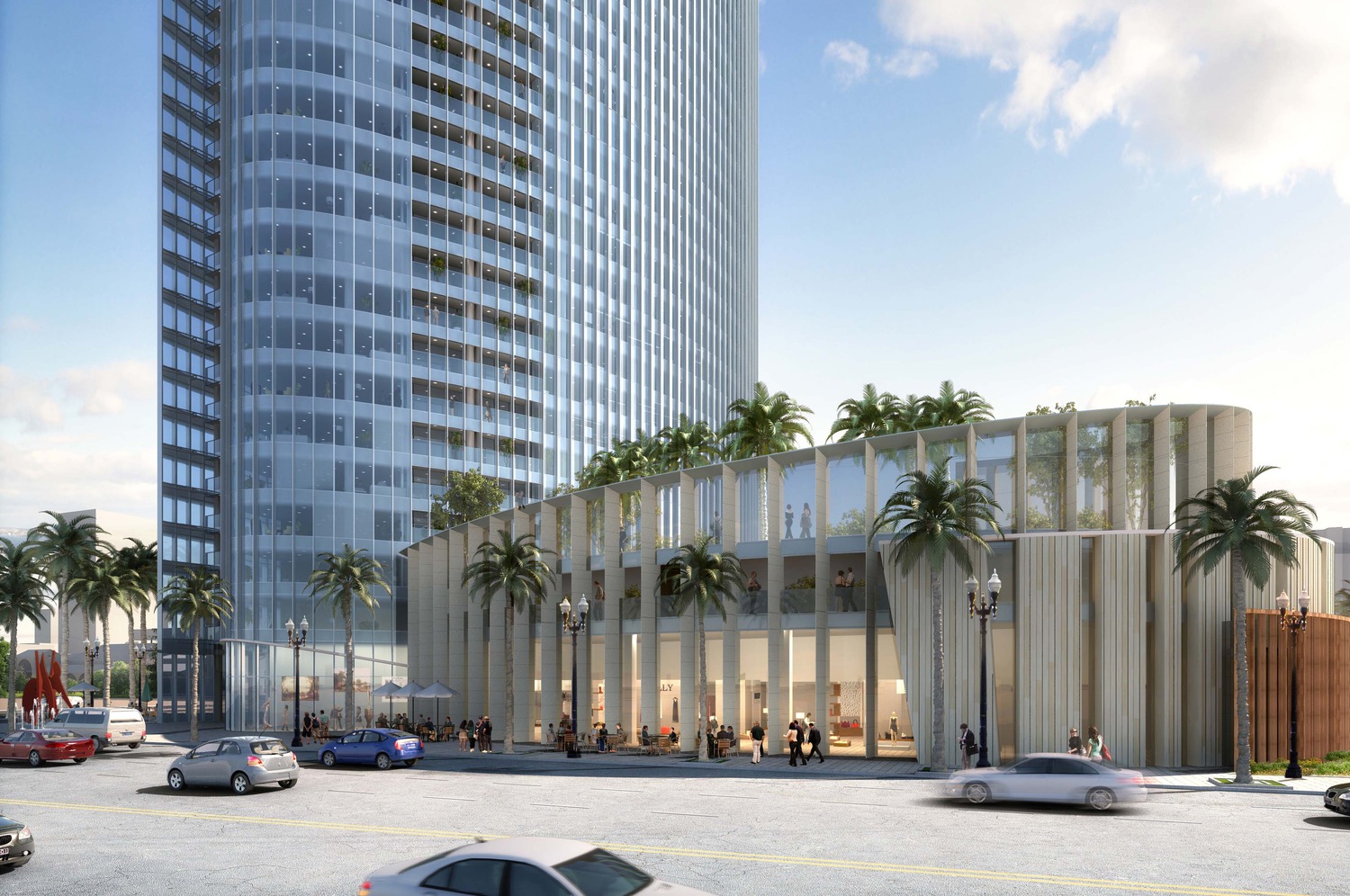 In order to reserve a unit, buyers are required to provide a $10,000 deposit.
All of this money certainly gets owners their fair share of luxury amenities. Living at Pacific Gate includes an outdoor pool terrace with poolside cabanas, private boat share, luxury car fleet, and chef concierge services. Other amenities included here are "usually associated with the world's very finest hotels," per the site.
Recognizing what they've tapped into, Bosa isn't going to sit around waiting for Pacific Gate to fill up. They're already working on the 36-story Savina at Kettner Boulevard and Ash Street and have received approval for a third tower at the corner of Broadway and Pacific Highway.
It's Bosa's San Diego. We're all just living in it.
Sources:
Bosa high-rise passes halfway sales mark [SDUT]
Pacific Gate sales begin [SDUT]