Dublin's Boulevard Master-Planned Community Keeps Growing to Meet Demand
The contemporary master-planned community Boulevard in Dublin, California recently debuted 60 single-family homes as part of its brand-new neighborhood called Sunset. The three-story, detached homes at Sunset range from 2,405 to 2,688 square feet and have three to four bedrooms, three-and-a-half bathrooms, and two-car garages. The homes all have open floor plans, center-island kitchens, and contemporary designs. Buyers also have the option to add upstairs lofts or even an additional bedroom. Prices start at $1,000,000.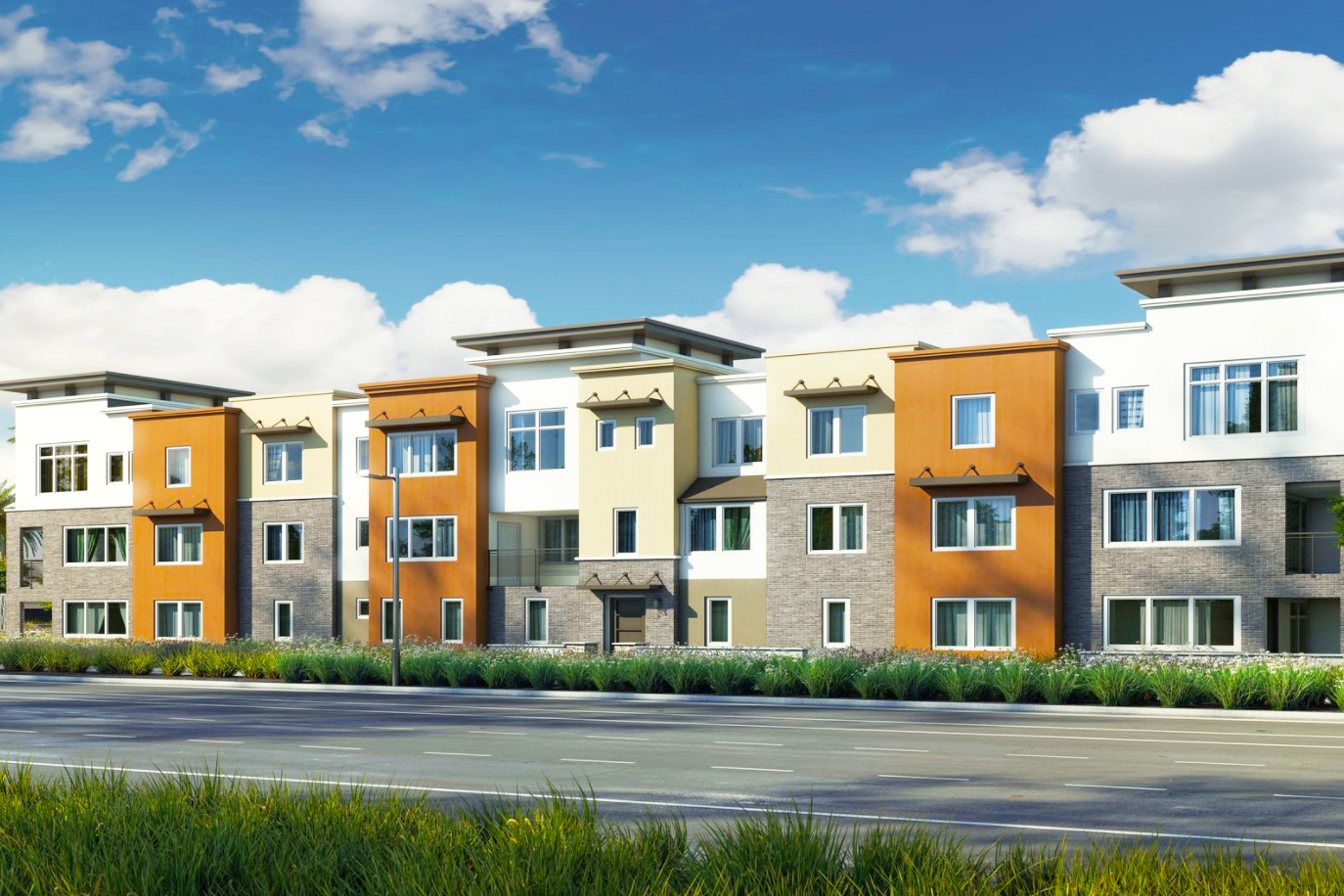 "Sunset adds another exciting component to the attractive mosaic of Boulevard," said Tom Burrill, Bay Area division president of CalAtlantic Homes in a press release. "While Boulevard is all about social spaces and pedestrian-friendly streets, Sunset homes are private urban retreats with gourmet kitchens and roomy bedroom suites. We have experienced tremendous interest from home shoppers and expect Sunset to be a great success."
According to developer Brookfield Residential, Boulevard is one of the top-selling master-planned communities in all of Northern California, with amenities such as a communal grill, a children's play area, and an outdoor workspace with electricity.
Neighborhoods.com sat down with the president of Brookfield Residential, Josh Roden, to discuss the full scope of the development.
"It's a transit-oriented mixed-use development, within a quarter mile of a BART station, with over 1,750 homes and 20 different neighborhoods. That's on a scale that doesn't really exist in many locations throughout the Bay Area,"
And while Sunset is made up of single-family, detached homes, there are a variety of housing types throughout Boulevard. "We're targeting a wider range of price points, so that it can be affordable to families that are just trying to get into home ownership," explained Roden.
Building homes for different price points is something on the minds of many developers in the Bay Area these days. With sky-high prices to match the ultra-high demand for Bay Area real estate, many interested buyers are being priced out of the opportunity to own a home in the region.
"There is definitely a stronger demand, and we can see it both in sales volumes and in price appreciation in both the resale market and the new home market. And the challenge has been meeting that demand. And honestly there isn't enough land to be able to entitle, develop, and build housing in either the Silicon Valley, the East Bay, or for that matter, anywhere else in the Bay Area. Many of the communities in the East Bay are largely built out, and the current urban limit lines don't allow for much more growth,"
According to Roden, the competitive prices and proximity to the Silicon Valley are part of what makes Boulevard attractive to buyers.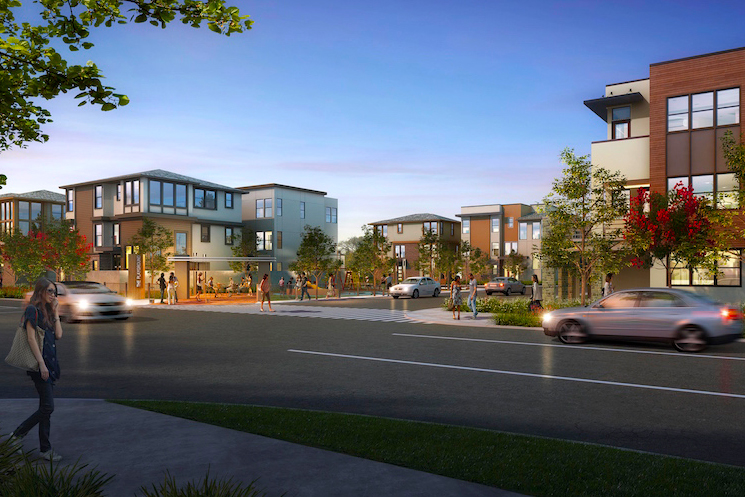 "Prospective home buyers can find a single family home for substantially less than some of those [more expensive] markets. So that's definitely a driver for them. I think once they get out there, they realize it's a great option. And the Dublin School District is a very well-regarded school district."
Developers are now in the process of planning a recreation center for Boulevard, which will be designed by Group Four Architecture, Research + Planning. The new addition to the community will include a retail cafe, a network of both indoor and outdoor social spaces, a pool area, and a fitness center.
Roden says the existing and planned amenities are all part of Brookfield Residential's efforts to make residents feel like they are part of a community.
"At Boulevard, that's one of the main things we targeted. How can we help people feel like they have a higher quality of life?" said Roden.