Eastmark Remains Top-Selling Home Community in Arizona's East Valley
Eastmark Remains Top-Selling Home Community in Arizona's East Valley
Ever since it opened in 2013, the Mesa master-planned community Eastmark has been setting sales standards in the East Valley. The neighborhood finished both 2015 and 2016 with over 500 homes sold, the highest in Arizona. Per AZ Business Magazine, that trend isn't just continuing in 2017 — it's being surpassed.
Eastmark finished the first quarter of the year with 275 total sales, the community's best quarter since opening. That's an average of 82 home sales per month, way up from the 42-sale average last year.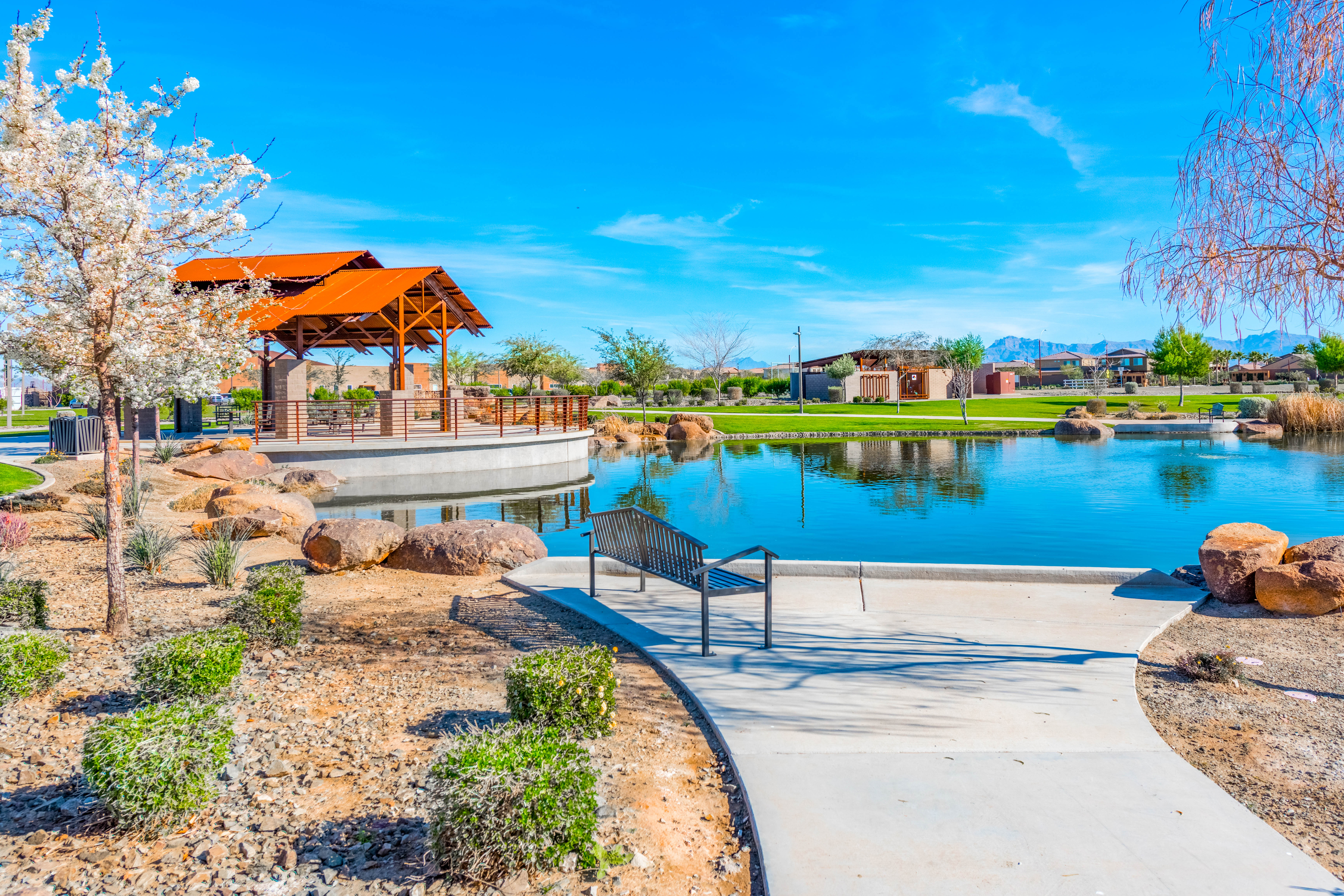 So what's causing the sales boost? The impending arrival of new neighborhoods within the community might just have something to do with it. CalAtlantic, Pinnacle West Homes, and Ashton Woods are all offering new residential options and buyers seem to be snapping them up.
Inside the 3,200-acre community, residents get access to a sprawling community center, multiple pools, and 25 parks that include gardens, play areas, and more. The Eastmark Great Park is the centerpiece of the community, featuring large greenspaces and an event pavilion that hosts concerts and holiday celebrations.
With more residential neighborhoods yet to be added, don't expect those sales numbers to taper off for a while yet.