Eight Condos Could Fill in Empty Beverly Hills Lot
Eight Condos Could Fill in Empty Beverly Hills Lot
The Beverly Hills Architectural Commission will take a look this week at a proposed condo project that would go up in the vacant lot at 250 North Crescent Drive in Beverly Hills.
The plan calls for a four-story, eight-unit building developed by BR Premier Investments and designed by Levin-Morris Architects. A parking garage with 14 spots will be included below-grade and a rooftop open space common area will be added up top.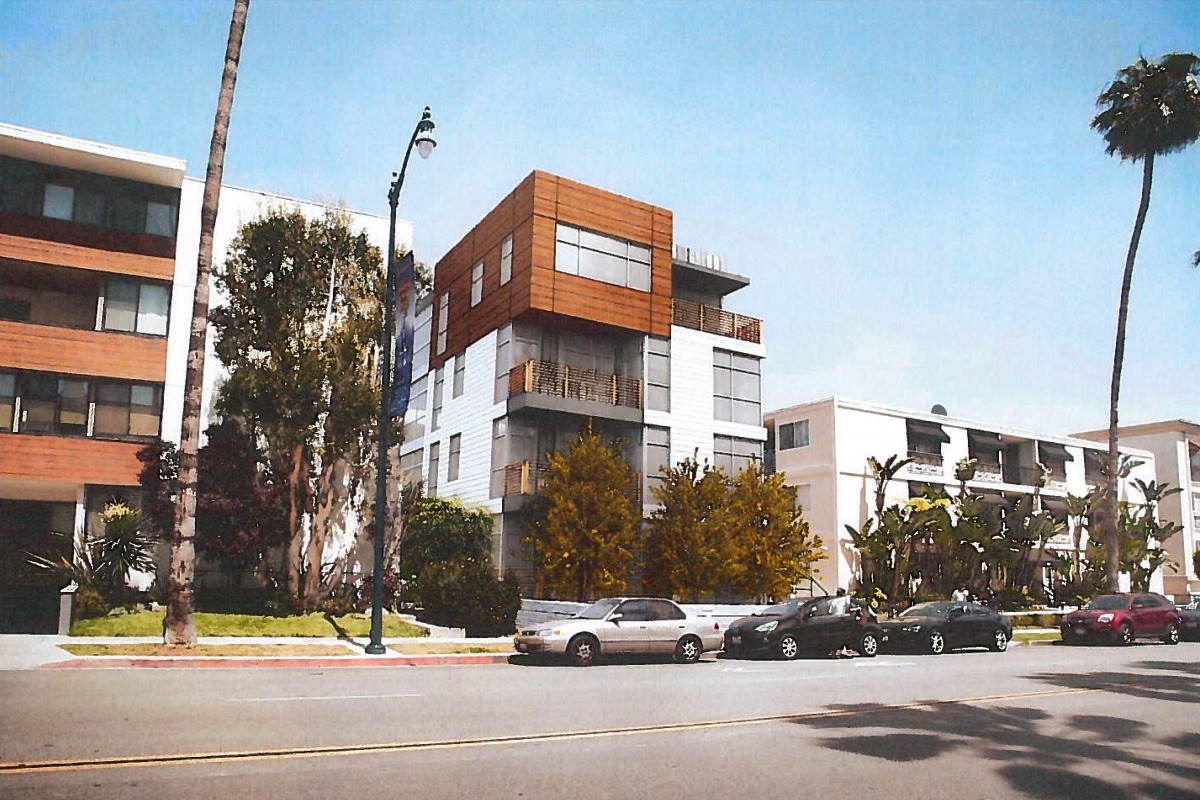 According to a prior document submitted to the planning commission, the building will include seven two-bedroom units and a single one-bedroom unit designated for "very low income" housing.
The exterior of the building will be clad in wood-faced or solid-faced panels, with balcony fascias and sunscreens in painted metal, and clear-anodized aluminum windows.
Source:
Condos Slated for Empty Lot in Beverly Hills [Urbanize]