Explore Scottsdale's Coffee Scene in These 3 Neighborhoods
Explore Scottsdale's Coffee Scene in These 3 Neighborhoods
America is a country that loves coffee. Per an article in Forbes, the National Coffee Association released a report on National Coffee Drinking Trends, revealing that 59 percent of coffee consumed daily is specialty or gourmet coffee. With coffee being one of the most popular drinks in America, it's no surprise that some cities and neighborhoods are rich with coffee shops. Scottsdale is one such cities with a great coffee scene. These are the best neighborhoods in Scottsdale with plenty of coffee shops to help perk up your day.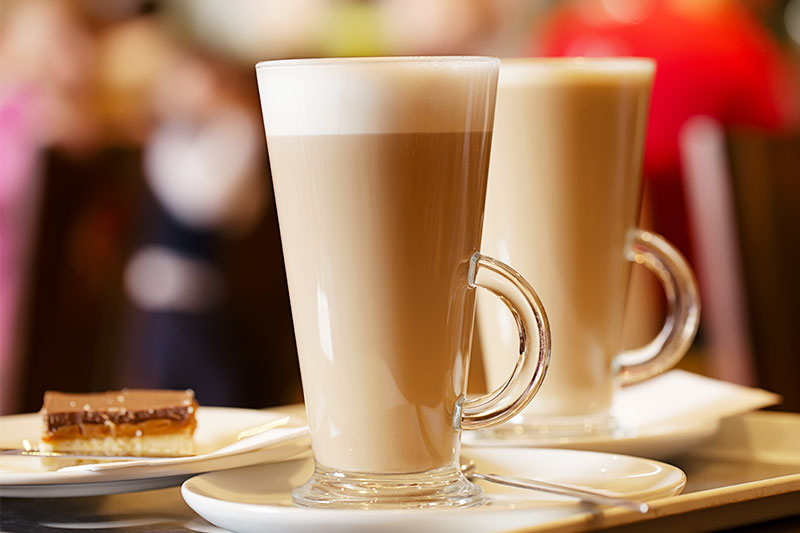 An upscale urban hub, Old Town is a hotspot for eateries, galleries, and shops. Find people from all over the world taking in the sights during the day and hitting the clubs at night. And while some residents appreciate the wide variety of entertainment, locals appreciate the vibrant coffee scene in the area. Residents are within walking distance to over a dozen coffee shops and cafes serving up house-roasted brews to specialty coffees.
Coffee lovers can check out Schmooze Workspace and Cafe, a blend of a co-working space and coffee house.Here, professionals can take advantage of the shared space and laid-back atmosphere to host a meeting while getting a good cup of coffee. Berdena's offers exquisite coffee and caters to the millennial crowd thanks to its Best Avocado Toast award. For an education like none other, pop into the Cartel Coffee Lab and gab with one of the knowledgeable baristas for great recommendations. And for a coffee shop that exudes the reputation of the city, head to Regroup Coffee and Bicycles.This one-stop-shop for specialty coffee and high-end bicycle sales offers the best of both worlds for cyclists and coffee connoisseurs.
One of the largest master-planned communities in Arizona, McCormick Ranch is robust with high-end shops and recreational facilities like The Pavilions at Talking Stick, as well asparks, public tennis courts, 25 miles of bicycle paths, and 130 acres of man-made lakes. The community has plenty of mountain views and a village-like feel, making it a popular area for potential homebuyers.
McCormick Ranch also provides residents with a handful of cafes within walking distance. Lakeview Coffee is a popular spot among locals, and its patio is packed on most days with patrons sipping cappuccinos or quad lattes while enjoying the lake views. Just south is the Village Coffee Roastery offering plenty of coffee options from around the globe. Although the inside of the coffee shop is a bit small, there's plenty of outdoor seating, and it's worth bumping elbows just to try their Con Panna, a handcrafted espresso layered with a frothy heavy cream.
A variety of single-family homes and condos as well as easy access to nightlife, high-end shopping, and recreation like The Westin Kierland Golf Club make Kierland a popular neighborhood in Scottsdale.
The neighborhood has every kind of coffee shop from big chains to local coffee houses, such as Press Coffee, winner of 2017's Best Roaster of the Valley. The coffee shop is known for roasting coffee beans in small batches to ensure the best quality coffee. Another local favorite is Dutch Bros Coffee, which has drive-up service and offers specialty java and espresso drinks, including one called "911," in case you're in need of a serious pick-me-up. When you're finished with your daily caffeine intake, you can stroll over to the Kierland Commons to enjoy over 70 retail shops and over half a dozen cafes and eateries serving up cold brews and small bites, just in time for an afternoon treat.