Exploring the Art Scene in Chicago's Pilsen Neighborhood
Exploring the Art Scene in Chicago's Pilsen Neighborhood
The West Side neighborhood of Pilsen is a mishmash of restaurants, bars, cafes, record stores, and vintage shops. The lively entertainment options coupled with reasonable home prices make this Chicago neighborhood a popular place to live.
If you needed another reason to explore Pilsen, the neighborhood is made colorful by some of the most beautiful murals in the city, local art galleries, and a museum of art. Take a scenic detour to learn about Pilsen's art scene.
Street Art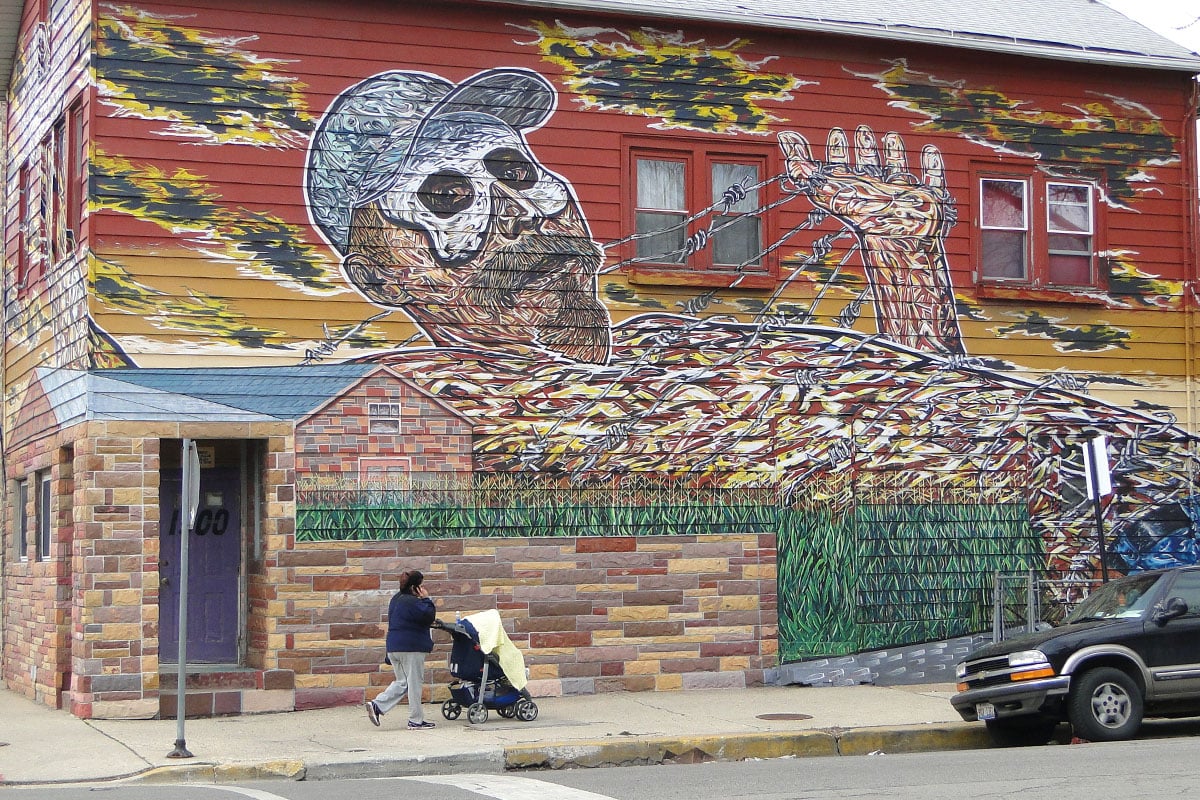 Pilsen is a living piece of art. The neighborhood's collection of public art, in the form of both murals and sculptures, is one of the most vibrant and prodigious in the city. Larger-than-life murals are painted on buildings along both main streets and side streets. See work by notable Mexican artist Hector Duarte—his studio and home in Pilsen is covered from head to foot with his colorful and unmistakable work.
"Quetzalcoatl and the Stork" by Gaia is a monument to the neighborhood's Mexican and Polish heritage. The mural, splashed across a low concrete wall at 16th and Halsted streets, depicts mythic figures from Mexican and Slavic cultures. New development will bring lofts and a public plaza to the neighborhood. Dubbed Mural Park, the new project will offer even more space for public art.
While the neighborhood's murals will keep you busy looking up, you'll find beauty below eye level, too. The steps of the CTA Pink Line station in Pilsen are painted with a bright patchwork of colors that catch the eye of commuters pouring in and out of the train stop.
Galleries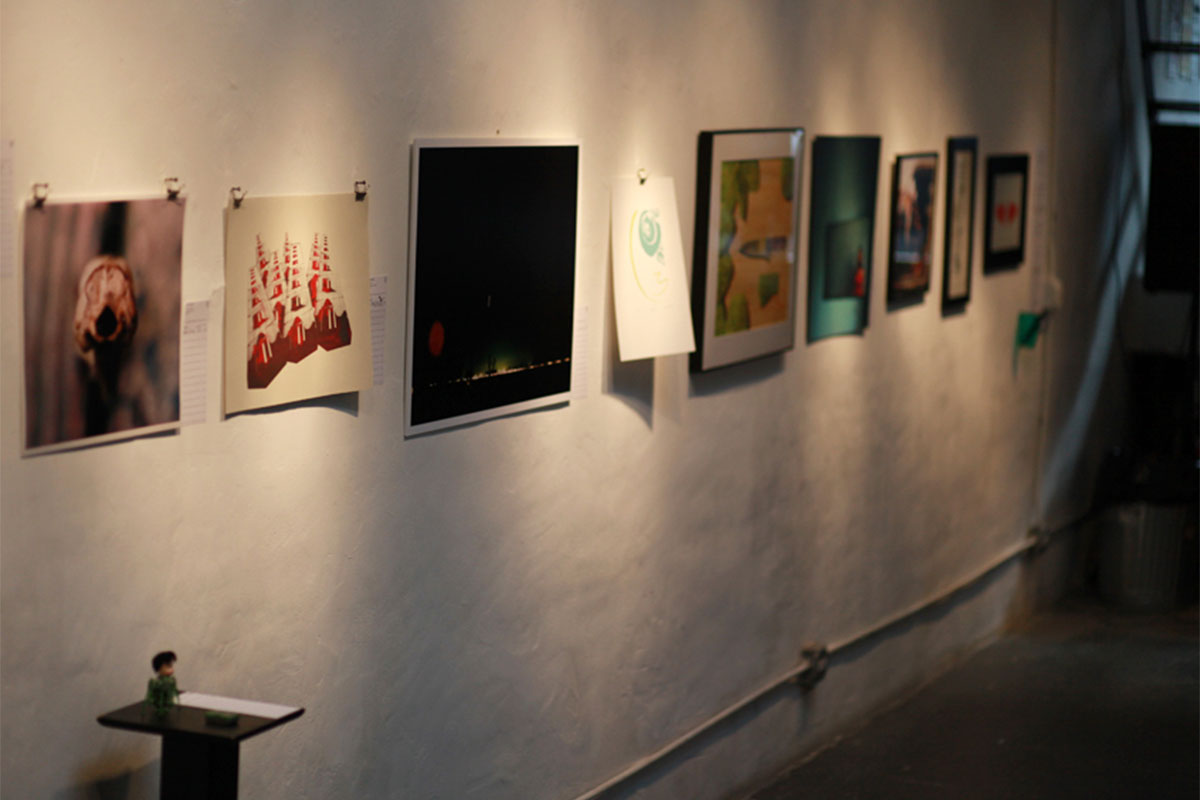 Art galleries are scattered throughout the neighborhood, but you'll find a concentration of more than 30 in the Pilsen East Arts District, located along 18th and South Halsted streets. The galleries cover a wide range of artistic styles.
Step into Woman Made Gallery for exhibitions of art made by women. Try House of the Apocalypse for striking paintings, sculptures, and vintage jewelry. URI-EICHEN Gallery is an independent gallery with a rotating collection of works that spans different artistic media, including film, paintings, and more. Pilsen Outpost, another 18th Street gallery, focuses on urban contemporary art, and it also serves as a retail shop and community space for workshops and events.
For those who don't know where to start, the Chicago Arts District hosts a monthly tour of the neighborhood's galleries. Grab a map for the event, known as 2nd Fridays, and see the creative and always interesting work on display in these galleries. Artists and gallery owners participate in the event, offering the public a chance to learn more about the displayed work.
If you're interested in making your own art, the Chicago Art Department offers studio space, gallery space, and other resources for artists.
Architecture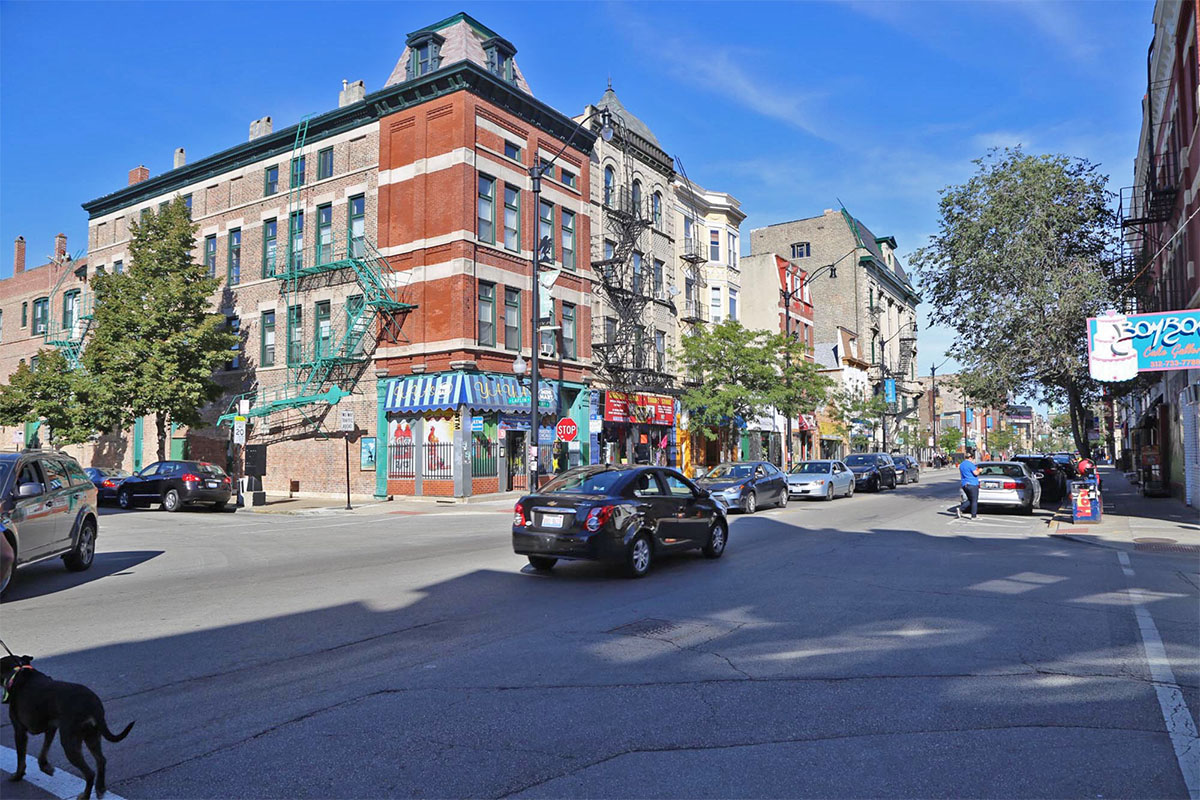 Many of the buildings in Pilsen are more than mere potential canvases for the colorful murals splashed across them. The neighborhood also has a diverse collection of beautiful architecture, much in the Bohemian style, worth getting to know. The Chicago Architecture Center leads guided tours of the neighborhood, but you can also spot notable architecture on your own.
Look for the unmistakable intricate stonework of Thalia Hall. Dating back to 1892, the theater still operates as an entertainment venue, hosting live music and movie screenings.
At 19th and Peoria streets, the skeletal remains of a church still stand. Abandoned and battered by fire and the elements, the tower of Zion Evangelical Lutheran Church still stands. The interior of the church is now a peaceful garden.
Pilsen is also home to two buildings known as Sokols, buildings that originated as Czech social clubs. The buildings, characterized by stately columns and stone facades, are a part of a larger preservation effort in the neighborhood.
The city has made moves to establish a landmark district in the neighborhood. It would be one of the city's largest landmark districts, and it would offer significant protections for historic buildings and the neighborhood's distinctive murals.
National Museum of Mexican Art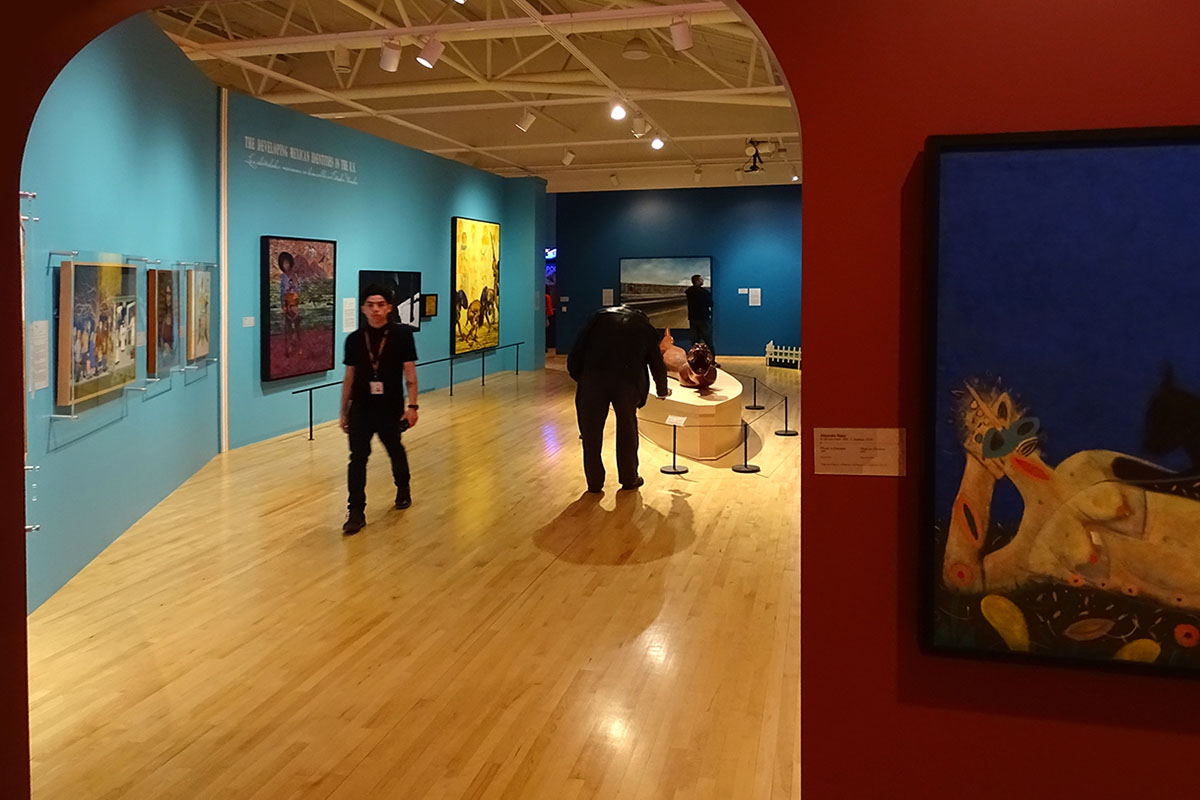 The National Museum of Mexican Art, located on 19th Street, has a permanent collection of more than 10,000 different pieces of artwork spanning thousands of years. Walk through the Nuestras Historias exhibit to learn about Mexican identity through artwork. In addition to its permanent collection, the National Museum of Mexican Art hosts rotating exhibits that celebrate different themes, such as "Día de Muertos" ("Day of the Dead").
Museums may sometimes feel like a static way of experiencing art, but the National Museum of Mexican Art hosts festivals throughout the year to engage the local community. Families are invited to participate in the annual Día del Niño Health Walk & Family Festival, while everyone can enjoy the museum's Christmas Market.
The museum also hosts educational programs for kids, teens, and teachers seeking professional development. The National Museum of Mexican Art is a pivotal piece of Pilsen's art scene and cultural heritage.