Exploring the Honky-Tonks of Nashville's Broadway
Exploring the Honky-Tonks of Nashville's Broadway
Nashville is known as Music City, and there's a special category of bars that bring that music to the Downtown sidewalks: the honky tonk. A "honky tonk" is known for live country music, cold drinks, and a party atmosphere, and you'll find them on Lower Broadway—aka the "Honky Tonk Highway." These downtown bars are where famous acts were discovered, and up-and-comers take the stage for a chance to be the next big thing. Music from the honky-tonks drifts onto the sidewalk until the wee hours, every single day. Grab an Uber and some friends and go honky tonkin' in one of these seven Nashville hotspots.
AJ's Good Time Bar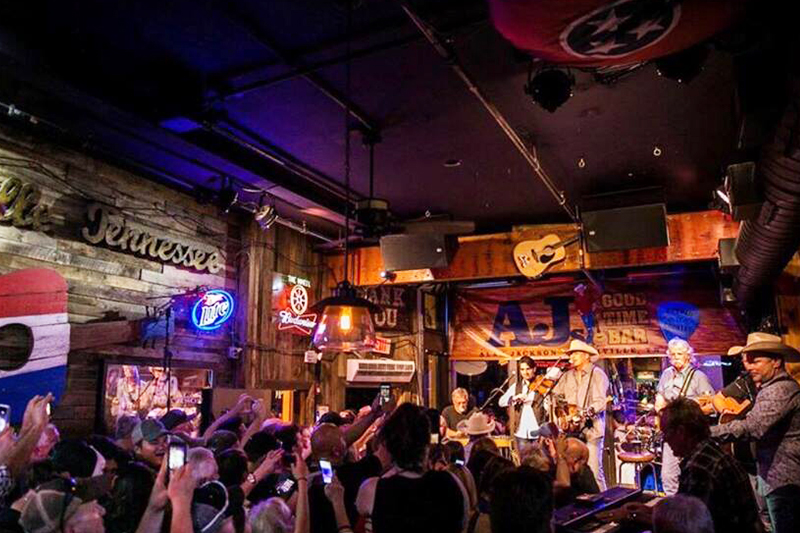 AJ's Good Time Bar belongs to country singer Alan Jackson. His life and story are emblazoned throughout the bar, but the focus is on enjoying old music while searching for new talent. The honky tonk's slogan is "Keepin' it Country" and it does just that with a long list of country performers and a steady flow of music coming out its front door. This iconic Nashville bar has three levels finished off with a rooftop spot offering views of bustling Broadway.
Layla's Honky Tonk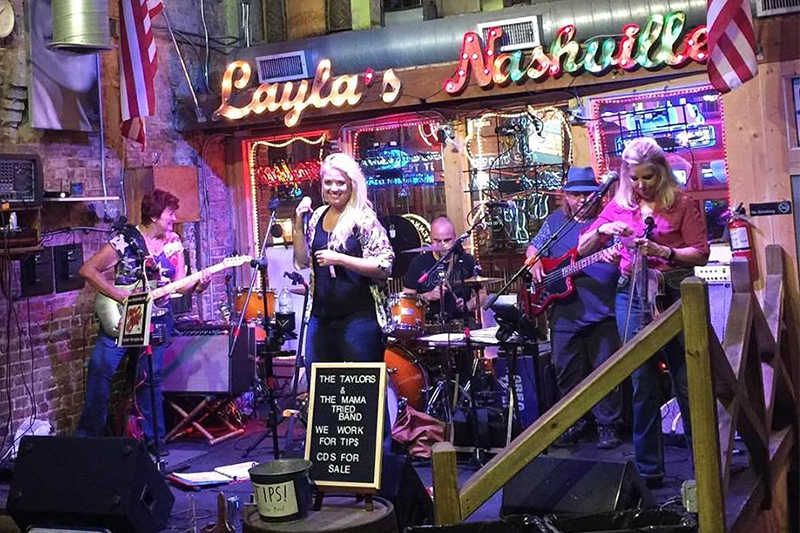 Layla's Honky Tonk has "honky tonk" right there in its name and in the very fiber of its music and mission. From country to bluegrass to rockabilly, this joint has it all. Layla's tagline is "A True Music Original" and this bar never fails to live up to that motto. License plates from nearby counties and far away hang from the rafters, reflecting the melting pot music scene that is Nashville's Broadway and Music Row. If you get the munchies, Layla serves up bar food with a Nashville twist. A hot chicken tender sandwich is on the list for a tasty compliment to the show.
Nashville Crossroads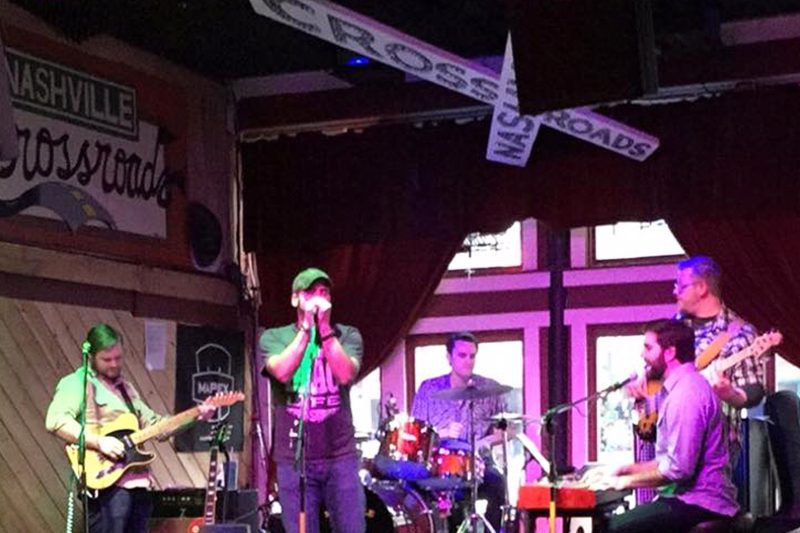 Nashville Crossroads is a bit of a newcomer to the Nashville honky tonk scene, having joined the party in 2004. While country music is always on the menu, you can hear all kinds of music at Nashville Crossroads. It's a little bit rock and a little bit country. Visitors are encouraged to visit this bar in the "heart of honky tonk" for music and an ice cold beer.
Nudie's Honky Tonk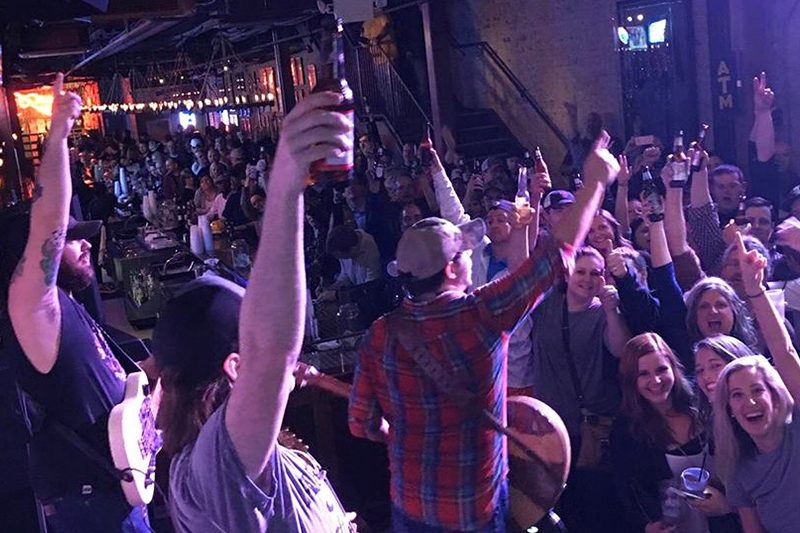 While Nudie's Honky Tonk does offer up the best in honky tonk music, it bills itself as having the longest bar on Honky Tonk Row. Created by Nudie Cohn, a tailor known for the "Nudie Suits" he made for celebrities in the 1940s, the bar is now a tribute to its original owner's legacy, with custom apparel he created for everyone from Johnny Cash to John Lennon to Elvis himself.
Tootsie's Orchid Lounge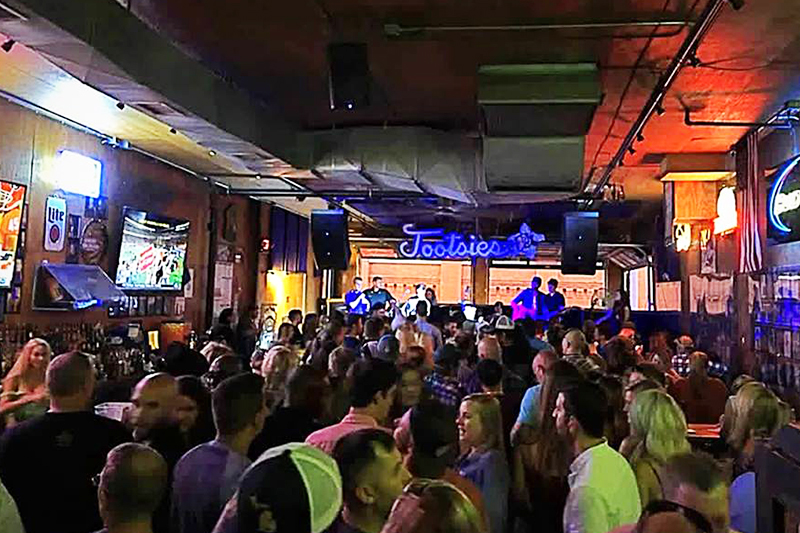 Tootsie's Orchid Lounge is another Nashville icon that opened as Mom's in 1960. Now, three stories of Tootsie's music is featured on four stages with three bars. Movies have been filmed at Tootsie's and a long list of famous patrons and performers include Kris Kristofferson, Patsy Cline, and Waylon Jennings. If you're looking for a classic Nashville honky tonk where history and the present meet, Tootsie's is the place to visit with its signature orchid purple exterior and back stairs for past Opry performers to enter.
Whiskey Bent Saloon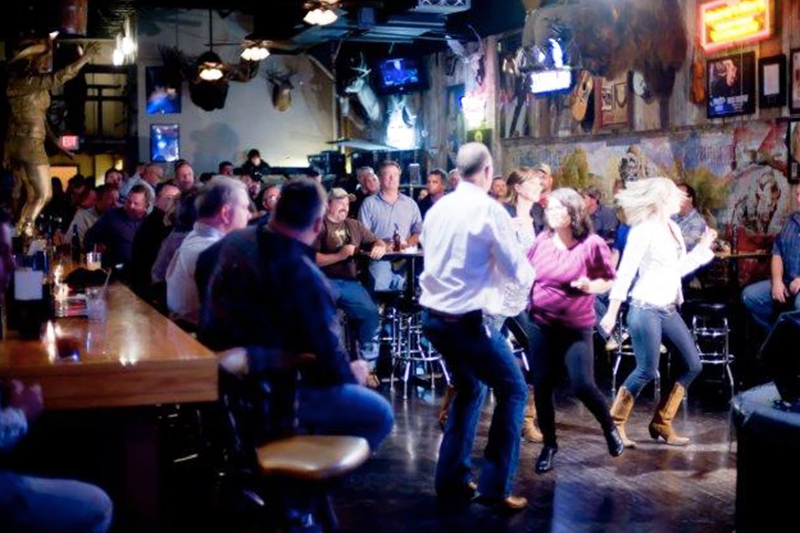 The Whiskey Bent Saloon is no lightweight honky tonk. Don't let the title "saloon" fool you—great music and great whiskey both flow freely at this Nashville staple that brings a bit of Southern bootleg history right into the present. Whiskey Bent plays music 365 days out of the year for tourists and locals alike.
Robert's Western World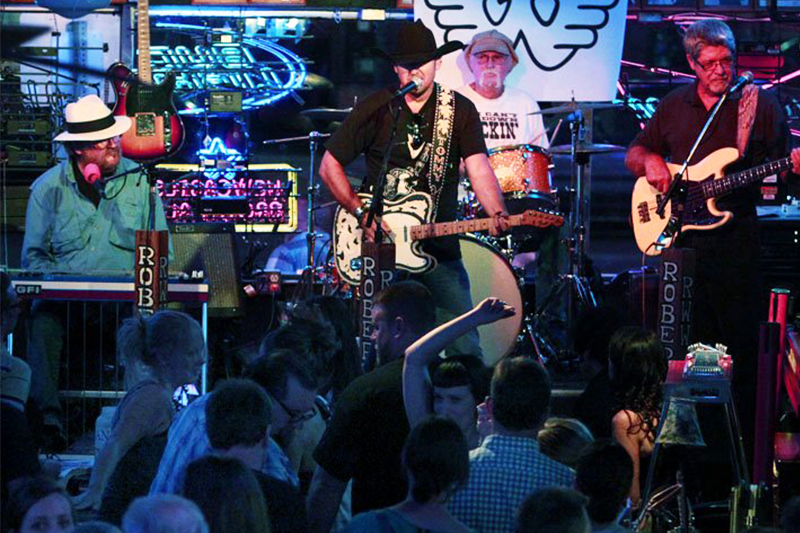 If you are in the mood for something a little different than just country, Robert's Western World bills itself as the "home of traditional country music and Brazilbilly." The food at Robert's is as eclectic as the music with a "recession special" featuring a fried bologna sandwich, chips, and PBR for only $5. Free music and a classic Southern sandwich combo can only be found at a honky tonk like Robert's Western World.