Bay Area Neighborhood News
Facebook Signs Biggest Office Lease Deal in San Francisco History
Facebook Inc. recently signed a giant deal to lease all 755,900 square feet of Metlife Investment Management's Park Tower, marking the biggest office lease deal in San Francisco's history, according to the San Francisco Business Times. With the deal, Facebook will occupy 1.18 million square feet in the city. Just last year, the social media giant leased 436,000 square feet at Jay Paul Co.'s 181 Fremont, which is a mere two blocks away from the company's new Park Tower home.
This isn't the only recent sign of Facebook's continuing expansion. Facebook is also working on expanding its headquarters in Menlo Park, the Mercury News reports.
"We look forward to joining the San Francisco community as we gradually grow into MetLife Investment Management's Park Tower. This new space will support our growing workforce as we continue to attract strong talent," said John Tenanes, vice president of global facilities and real estate, the San Francisco Business Times reports.
This new lease for Facebook in the Transbay district is so massive that it surpasses Dropbox's lease for all 736,000 square feet of Kilroy Realty Corp.'s The Exchange. The lease is also larger than that of Salesforce.com, which leased 860,000 square feet at Salesforce Tower.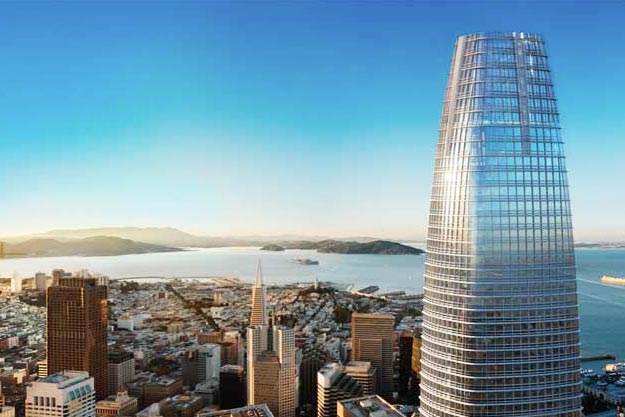 With Facebook's continuing expansion, it's evident that the company is preparing to take on even more employees.
"In Q1, we added over 2,600 employees, which was a record level of net new hires. We ended Q1 with over 27,700 full-time employees, up 48 percent compared to last year. We are focused on growing technical head count as well as a variety of other groups that support the business," said David Wehner, Facebook chief financial officer, according to the San Francisco Business Times.
While the expansion could be great news for tech workers hoping to find jobs with the social media giant, it could worsen traffic conditions for those living in or near Transbay. Silicon Valley has already been getting more and more congested for commuters.
If you have a big company and are thinking about moving your offices to San Francisco, you may be out of luck for a few years. After the closure of Facebook's Park Tower deal, there are no more major office projects without tenants in the city until 2022. However, this shortage of office space could be good news for Oakland, where three major office buildings are under construction. Those who can't find space in San Francisco can opt for 601 City Center, 1100 Broadway, and Uptown Station in Oakland.