Austin Local Life
Find the Best Whiskey Bars in These Austin Neighborhoods
When you imagine your ideal cocktail, do you hear Jim Morrison's voice in your head, singing: "Show me the way to the next whiskey bar…."?
If this sounds familiar, you'll find yourself in good company in the city of Austin. Austinites have a deep affinity for bourbon, rye, and even whiskies from far-off lands like Japan and Scotland, and you'll find all versions of distilled grain liquor well-represented in the Texas capital's bar scene. Check out these three Austin neighborhoods where you'll find plenty of whiskey-focused watering holes.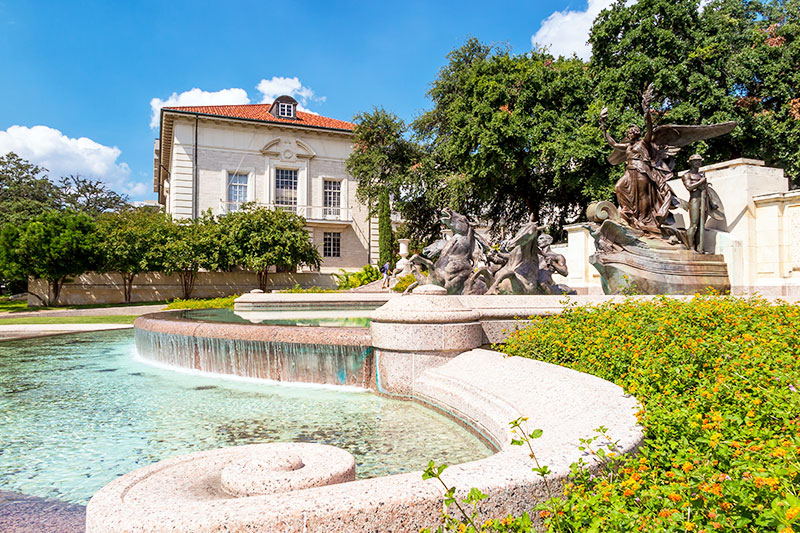 Considering its location directly adjacent from the University of Texas' campus, you might expect West Campus to be overrun with cheap beer-and-shots bars and rowdy undergrads. While establishments catering to the student population are alive and well in the area, West Campus also hosts a number of bars with slightly more upscale tastes, including some top-notch spots for feeding your whiskey cravings.
For an excellent example of a proper grown-up bar on campus, head to the Hotel Ella, a hip boutique hotel with a phenomenal Franco-American bistro and an excellent Parlor Bar offering intricately-crafted cocktails. Several of these libations include American whiskey, like the Goodall's Old Fashioned (rye whiskey, bitters, demerara sugar, maraschino cherry) and the Pecan Manhattan (pecan-infused bourbon, sweet vermouth, barrel-aged bitters).
For whiskey (or rather, whisky) fans who will be in West Campus on October 2 and 3, the Scotch masters behind Macallan have a one-of-a-kind experience in the works. The Macallan Manor, an immersive event featuring a virtual reality tour of the lands that inspired Macallan's whisky expressions, paired with guided tastings of the distillery's newest releases, will set up a pop-up shop at the Texas Federation of Women's Clubs for a remarkable whisky experience.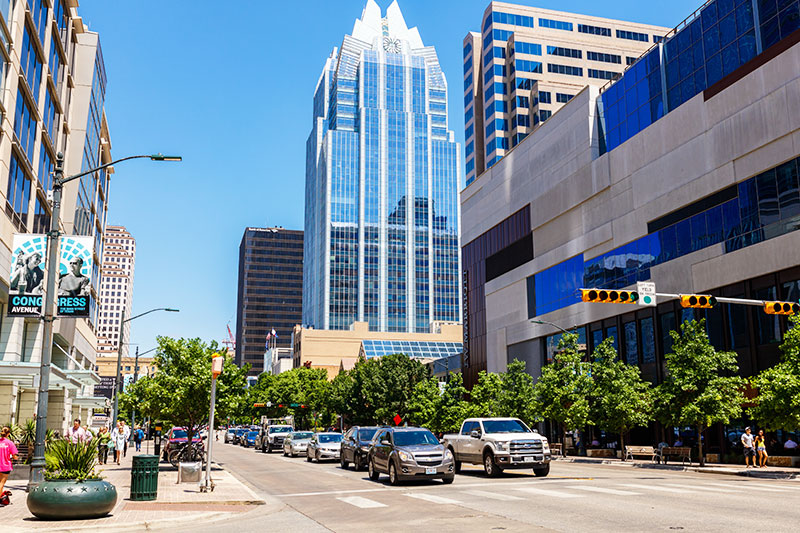 Because Downtown Austin represents the city's economic center and provides a home for major nightlife stretches like Rainey Street and Sixth Street, it stands to reason that the area would also contain numerous prime whiskey bars. And it does indeed.
For one of the finest international whiskey lists in town, head to Seven Grand, a handsome wood-paneled tavern where you'll find pool tables, dart boards, plenty of exposed brick walls, and an astonishing whiskey menu spanning several continents. If you like your whiskey in mixed-drink form, they offer an unmissable weekday happy hour featuring $5 cocktails.
Earning a spot on Esquire's 2017 "Best Bars in the U.S.A." list, Half Step can be found on the bar-heavy strip known as Rainey Street. This indoor-outdoor lounge specializes in cocktails both traditional and unique, including beautifully-made renditions of whiskey-based libations like the Boulevardier, the Manhattan, and the Old Fashioned.
A petite yet attractive space in the heart of downtown, Trifecta focuses on two American drinking classics: martinis and bourbon. If the latter's calling you, Trifecta's bourbon menu includes dozens of bottles from prestige producers like Jefferson's, Basil Hayden, and Pappy Van Winkle.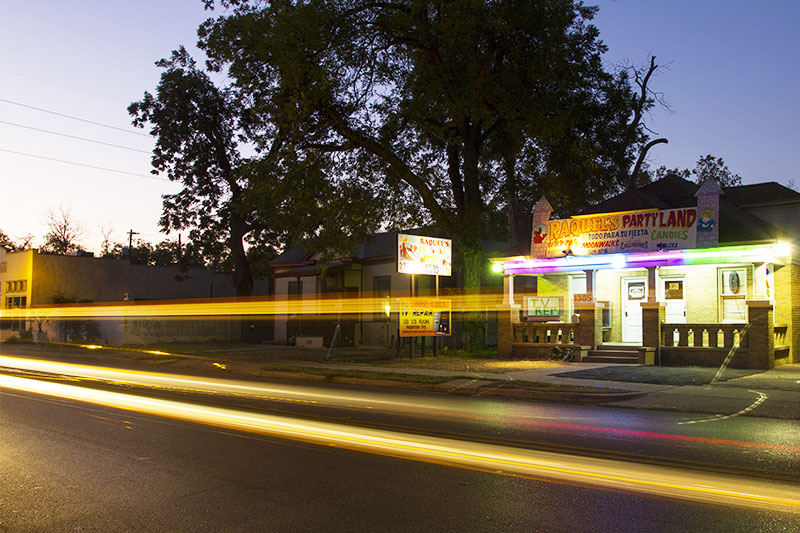 As East Austin becomes more trendy, its nightlife scene amplifies and expands, which is great news for locals longing to find a fun time and a great drink in their own backyards. Whiskey enthusiasts have plenty of choices in this lively neighborhood.
A no-frills bar with rustic charm and a cozy side patio, Nickel City's vintage decor and humble environs believe the fact that this drinkery makes some truly exceptional classic cocktails, many of which include whiskey. Nickel City divides its cocktail menu into three sections: "Well Known" (popular standards like Sazeracs and New York Sours), "Lesser Known" (niche specialties like the Penicillin) and "Unknown" (original beverages like the Denim Rambler with rye, Montenegro, and Earl Grey tea).
Cyclists, bike enthusiasts, and those who appreciate a great drink will all enjoy The Wheel, an outdoor beer garden with vintage bike-inspired decor and well-balanced whiskey cocktails like The Avery (bourbon, Luxardo, green Chartreuse, chocolate bitters) and The Madison (rye, vanilla bean syrup, orange bitters, clove). They also offer a Whiskey of the Day special, with each day devoted to a different whiskey brand. You can buy an on-the-rocks pour of the daily whiskey for $4, a neat pour for $5, or a cocktail for $7.
East Austin bars tend to shy away from the sceney vibe you'll often find downtown, and instead present a relaxed atmosphere with a healthy dose of hipster cool. A perfect example can be found at The Grackle, a popular neighborhood spot with all the laid-back charm of a dive bar combined with an extensive liquor menu. Their whiskey list includes over 100 options, ranging from bourbon to Scotch to rare Japanese whisky aged for 18 years.