Las Vegas Real Estate
First-Time Homebuyer Programs: How to Afford Your Dream Home in Las Vegas
When you're starting the process of buying your first home, it can be difficult to get the funds together to make it happen. Luckily, first-time homebuyer programs in Las Vegas are making it possible for more people to have a home—even with the median sale price hovering around $300,000.
If you qualify for one of these programs, you could enjoy benefits like a decreased down payment, fee reduction, lower interest rates, and other safeguards that prevent you from getting off track with monthly payments. Here are several first-time homebuyer programs in Las Vegas that'll help you afford your dream home.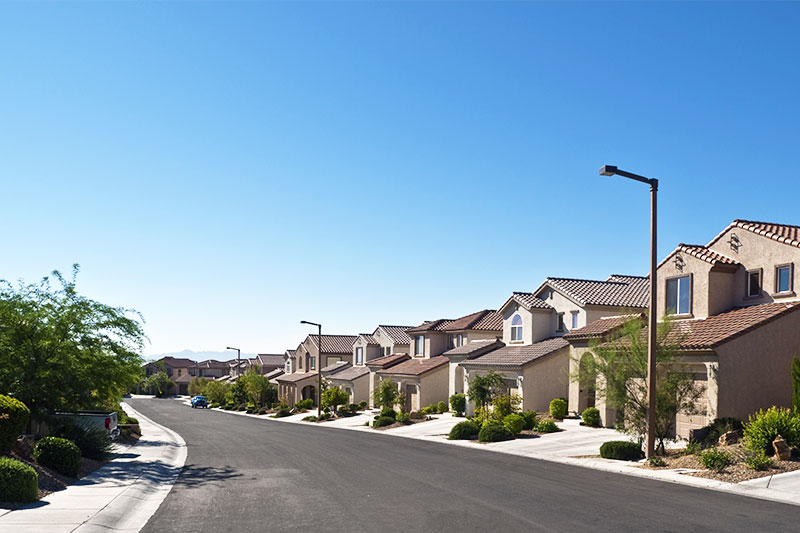 Home Is Possible
Introduced in 2014, Home Is Possible is a grant program that helps homebuyers who don't have enough savings for entry costs to buy a home. This statewide program mostly targets first-time homebuyers, but occasionally an existing homeowner may qualify.
The program requires applicants to have a qualifying income below $98,500 for government loans (FHA, USDA, VA) and a minimum credit score of 640 while seeking a home that's priced below $484,350. A one-time fee of $675 as well as completion of a homebuyer education course is also required. Prospective buyers could get as much as five percent of the home loan value to use toward closing costs or a down payment. It's also forgivable after three years (as long as the homeowner remains living in the same home) and has a competitive 30-year interest rate.
For conventional loans (HFA-preferred) — please visit the income limits by county page.
Home Is Possible also has programs dedicated to veterans and teachers that also offer down payment assistance or a below-market interest rate.
Culinary and Bartenders Housing Partnership
With Las Vegas having a large portion of its population working in the service and hospitality industry, it's no surprise that the city offers a homebuyer program for people working in the culinary or bartending fields. The Culinary Union Local 226 and the Bartenders Union Local 165 covers union contract employees who have contributed at least 2,000 hours of service over a three-year period.
The program offers first-time homebuyers who are culinary or bartending professionals in Southern Nevada homebuyer education courses, pre- and post-purchase counseling, and down payment assistance loans of up to $20,000 with a zero percent interest rate. The program requires that buyers must live in the home as a primary residence, not have owned a home within the past three years, contribute a 3.5 percent down payment for an FHA mortgage, and contribute one percent of the purchase price for a conventional mortgage.
Applicants must also not have a combined household income greater than $83,750 for a one to two person household. The program, which is offered in English and Spanish, also helps current homeowners get resources if they're facing foreclosure.
Clark County Homebuyer Assistance Program
If you're looking to purchase a home in unincorporated Clark County, the Clark County Homebuyer Assistance Program offers financial assistance for low- to middle-income first-time homebuyers earning up to 80 percent of the area's median income.
The program provides up to $15,000 with 50 percent down payment assistance, closing costs, and principal reduction. Subsidies are forgivable for five years and include zero interest. First-time homebuyers must sign up for a 30-year loan. According to the program, it offers a fairly generous definition of a first-time homebuyer, including people who have previously owned homes with a spouse but not individually.
Workforce Initiative Subsidy for Homeownership (WISH) Program
WISH is also a popular down payment assistance program because it makes Affordable Housing Program funds available through the Nevada State Bank. To qualify, a homeowner must make only 80 percent of the area's median income, have a minimum credit score of 640, and have sufficient income in order to qualify for financing.
Through this program, applicants may be eligible to receive up to $15,000 or three times the amount of the household contribution towards the purchase of a home.