Los Angeles Real Estate
First-Time Homebuyer Programs: How to Afford Your Dream Home in Los Angeles
With rising prices and luxury development sprouting all over Los Angeles, purchasing a home as a first-time buyer is not an easy feat. According to KPCC, the average price of a home in Los Angeles costs around $570,500. For a person to afford to purchase a home at this price, he or she would typically need to make an average of $96,513 a year.
Purchasing a home can be even more difficult for first-time homebuyers because they don't have previous property to sell and put towards a down payment. Luckily, Los Angeles has a few options to assist those who want to purchase their first homes. Although there are many programs throughout the nation and even in California, we're going to delve specifically into LA's best first-time homebuyer programs.
Don't lose the opportunity to buy your dream home. Here are five first-time homebuyer programs available in Los Angeles.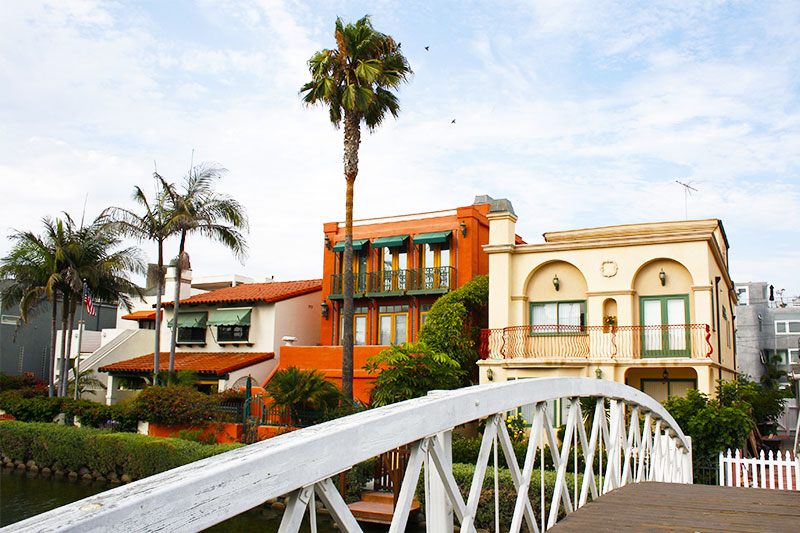 Low-Income Purchase Assistance (LIPA)
The City of Los Angeles offers two first-time homebuyer programs with similar guidelines that are both extremely popular.
The first is called Low-Income Purchase Assistance (LIPA) Program, which is available for single homebuyers who make under $54,250 a year. For a two-person household, first-time homebuyers qualify if they make a combined income of less than $62,000 per year. Applicants who receive this assistance would be provided a loan of up to $90,000 towards down payment, closing costs, and ownership.
Keep in mind though, these loans can only be utilized for modest home purchases of up to $522,500 for a single-family home or $457,900 for a condo or townhome. Aside from meeting the income requirements, buyers must also be U.S. Citizens, complete an eight-hour, in-person homebuyer education class by an approved provider, be able to contribute at least one percent of the home price as down payment, and must be the one actually living in the residence.
If awarded, these loans are deferred until the homeowner is ready to sell their home or when their mortgage has been paid off.
Moderate Income Purchase Assistance (MIPA)
The second city-provided program for first-time buyers is the Moderate-Income Purchase Assistance (MIPA) Program. MIPA has similar regulations to LIPA, but with slight differences. For first-time single homebuyers who make between 81 to 120 percent of the amount of the area's median income ($54,251- $81,400), the program would provide up to $60,000 of funds towards down payment, closing costs, and acquisition.
There's also another level of loan assistance available for single homebuyers who make between 121 to 150 percent of the area's median income ($81,401-$101,750), which provides recipients up to $35,000 in funds.Compared to the LIPA, there are no maximum price limits set for home purchases, but the property still needs to be inspected by the city and must be one-unit properties located in Los Angeles.
Due to the popularity of this assistance program, funds are very limited. However, as of earlier this month, the program was recently allocated an additional $2 million by the mayor and city council, which is expected to provide additional loans to moderate-income homebuyers.
Mortgage Credit Certificate (MCC)
For first-time homebuyers who receive assistance from either the LIPA or MIPA programs, they might be required to apply for a tax credit from the Mortgage Credit Certificate (MCC) Program. If eligible, they would receive a dollar-for-dollar tax reduction towards their potential federal income tax liability. This raises the household income the homeowner has available to quality for a home mortgage and to make monthly mortgage payments.
Basically, homeowners not only save money through this program, they can also increase the amount of income they have available for buying a home. This credit can be renewed every year for the duration of the original first mortgage.
East LA Community Corporation First-Time Homebuyer Program
Many first-time homebuyers simply don't know how to navigate the overwhelming process of purchasing and financing their first residence. Fortunately, the East LA Community Corporation First-Time Homebuyer Program can help educate those who want to learn more about the homebuying process.
This program provides individualized counseling and an eight-hour workshop, which makes participants eligible to apply for other subsidy and down payment assistance programs. The workshops offer useful resources for first-time buyers in Los Angeles, and even helps create individualized action plans, pre-qualification assistance, and referrals to give families that extra help they need to buy their dream home.
RNLA Program
Finally, the RNLA Program is a lesser-known city program that was established by the Los Angeles Housing Department (LAHD) and Enterprise Community Partners. This program offers buying assistance to eligible low- to moderate-income homebuyers interested in purchasing a refurbished RNLA home.
The way the program works is that it's granted a set amount of funds towards purchasing foreclosed or abandoned properties in specific areas of the city such as Central, East, South LA, and North and South San Fernando Valley, which are in turn renovated to meet industry standards. Qualified homebuyers can receive a deferred loan for the home's down payment, closing costs, and acquisition.