Austin Real Estate
First-Time Homebuyers Programs: How to Afford Your Dream Home in Austin
Austin recently counted among the "up-and-coming" American cities with reasonable home prices and a promising future for property appreciation. Regularly topping "Best Cities To Live" lists and welcoming thousands of new residents every year, the Texan capital is now highly desirable, increasing the competitiveness of its real estate market. First-time buyers with modest budgets and little know-how can easily find themselves shut out of bidding wars and broker negotiations.
But there's no need for Austin real estate neophytes to throw in the towel. The city and the state of Texas both sponsor numerous initiatives intended to help first-time homebuyers navigate through the homebuying process. These four programs are a great place to start.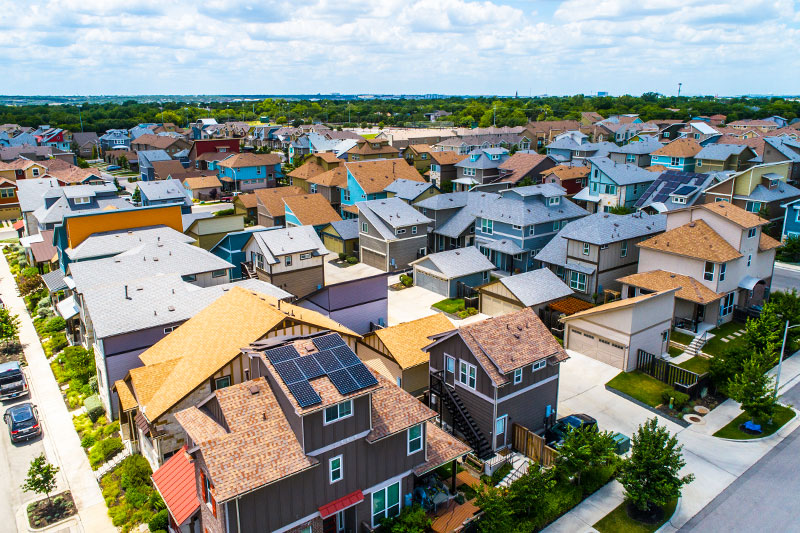 Down Payment Assistance
Prospective homebuyers in Austin who need a small jumpstart to make their ownership dreams come true can take advantage of the city's Down Payment Assistance Program (DPA). This program allows qualified first-time buyers to borrow up to $40,000 at 0 percent interest for a down payment as well as closing costs on a house.
However, the DPA Program has stringent guidelines for eligibility. To qualify, you must:
Be bidding on a house valued at $261,000 or less
Not have owned a home in the last three years, or be experiencing displacement (i.e. due to divorce)
Be approved for a mortgage loan from a lender participating in the DPA Program
Be buying a single-family home or a condo
Have a household income of 80 percent or less of the Austin median family income
Complete a homebuyer education class
To apply for a DPA loan, buyers must speak with a registered loan officer who can submit an application to the city on their behalf.
HousingSmarts Training Programs
Homebuyer education classes may sound like an odd requirement for a DPA loan, but these courses can impart crucial information to guide new prospective homeowners through the often-challenging landscape of the Austin real estate market. Fortunately, the city sponsors its own homebuyer training classes, available to Austin residents free of charge.
The Neighborhood Housing and Community Development's HousingSmarts training program consists of either two four-hour classes or one full-day seminar, through which real estate experts dive into the home search and application process in detail and provide personal advisement to first-time homebuyers.
In order to qualify, potential applicants must be first-time homebuyers, must live within the Austin city limits, and must earn an income of 80 percent or below the city median. Applications can be filed here.
IRA Withdrawals
While not an Austin-specific program, the city does encourage first-time buyers to research IRA withdrawals in order to fund their down payments. These novice buyers can withdraw up to $10,000 from their IRAs without a penalty for down payments, and if a couple is buying their first home together, they can each withdraw $10,000 for a total down payment contribution of $20,000.
Community Land Trusts
A program intended to give middle- and low-income buyers access to homes in prime Austin neighborhoods, the Community Land Trust initiative allows buyers to purchase a home for a below-market price in exchange for leasing the land on which the home stands. This arrangement removes the cost of the land from the purchase price entirely, upping the houses' affordability and allowing the city to stabilize resale prices on these properties, preventing exorbitant inflation.
Qualified Community Land Trust applicants have not owned a home in the past three years, make 80 percent or less of Austin's median income, must complete a homebuyer education program, and must be approved for a mortgage by a participating lender.
Currently, the city of Austin doesn't have any Community Land Trust (CLT) properties on the market, but interested homebuyers can keep an eye on the CLT homepage or sign up for email or phone notifications.