Bay Area Real Estate
First-Time Homebuyers Programs: How to Afford Your Dream Home in San Francisco
First-time homebuyers in San Francisco are faced with the seemingly impossible task of buying a home in one of the country's most expensive real estate markets. Luckily, there are plenty of first-time homebuyer programs available.
Whether you want to get educated about homeownership, or you need help affording a sky-high down payment, there's a program or agency out there that can offer guidance. Read on to find out what programs are available to first-time homebuyers in search of their dream home in San Francisco.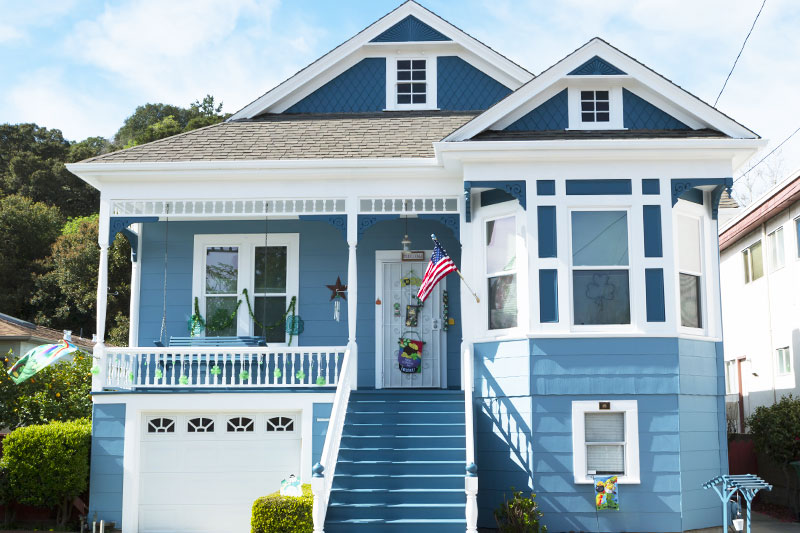 First-Time Homebuyer Programs
It's never a bad idea to ask for help, especially if you're searching for a home in a new city where you don't have a lot of connections. HomeownershipSF is a nonprofit agency that offers information about all the homeownership training programs and services available in San Francisco.
There are several programs at that cater to specific needs, such as Asian Inc., which offers homeownership training for those who speak Cantonese and Vietnamese, and Mission Economic Development Agency (MEDA) for both English and Spanish speakers who are on the homebuying journey for the first time.
These types of programs teach first-time homebuyers how to assess what they can actually afford to spend on a home. They also guide buyers through the process of improving their credit score, increasing their income, and finding a mortgage lender in order to ensure they'll get approved for a loan. Buyers also learn everything about the homebuying process, from good faith deposits to appraisals and inspections, as well as how to avoid the bad "F" word—foreclosure.
Education Courses
There are many education courses for first-time homebuyers available throughout the city. You'll learn about the responsibilities that come with homeownership and what to expect as you work on paying off a mortgage loan.
An online course to consider is eHome's Homebuyer Education course. Prefer face-to-face education and assistance? NeighborWorks America offers in-person training that's become a popular choice among interested homebuyers.
Down Payment Assistance Programs
According to the Mercury News, the median price for a home in the Bay Area hit a record $935,000 this year. This means being able to afford a down payment on a Bay Area home is no easy task.
Luckily, there are several options for those who need some help with the down payment. According to the San Francisco Chronicle, homebuyers can borrow part of the down payment using a line of credit or home equity loan.
Another option is to take advantage of the city's Down Payment Assistance Program, which helps first-time buyers afford market-rate homes using government aid. Applicants can obtain up to $375,000 toward a home in San Francisco, but there are income restrictions and also a limited number of people who qualify for the benefits of the program.
There's also Unison, which is a private-sector program that doesn't have any income restrictions. Buyers don't need to be first-time homebuyers either—the requirements are that buyers must live in the home themselves and also qualify for a loan. They also have to live in a state where Unison operates, which includes California.
Low- to moderate-income families can also try the California Housing Finance Agency (CalHFA), which offers first and junior loan options, including low to zero-interest-rate down payment assistance. The catch is that you need a CalHFA-approved lender to qualify you for a mortgage loan first, as the agency doesn't accept loan applications directly.