First-Timer's Guide to the Great Vegas Festival of Beer
The weather in Sin City is warming up which mean two things: everyone's power bills are about to go through the roof, and its outdoor food/music/festival/concert season — cue the confetti cannons. In Las Vegas, there are a lot of fun outdoor events to choose from too. There's the Electric Daisy Carnival in North Las Vegas; Life is Beautiful in Downtown every year; Bite of Las Vegas, which is at Desert Breeze Park in Spring Valley; and the San Gennaro Feast, which switches neighborhoods from year to year.
Another outdoor event that comes to town is the Great Vegas Festival of Beer. Not only is the name awesome, but the event is too. If you plan on visiting for the first time, and you want info on what to expect, Neighborhoods has got you covered. Here's a first-timer's guide to the Great Vegas Festival of Beer.
Cost
On Friday the cost is $60, which includes beer tasting and food. On Saturday, the cost is $45 ($55 for early entry) but that is just for the beer tasting. There will be food, but it will be available for purchase. If you want to do the event in style with their Motley VIP pass, that'll run you $100. The Motley VIP pass includes early entry, indoor bathrooms, shade, and seating. Find out about all the ticket options (some of which are already sold out) here.
The Basics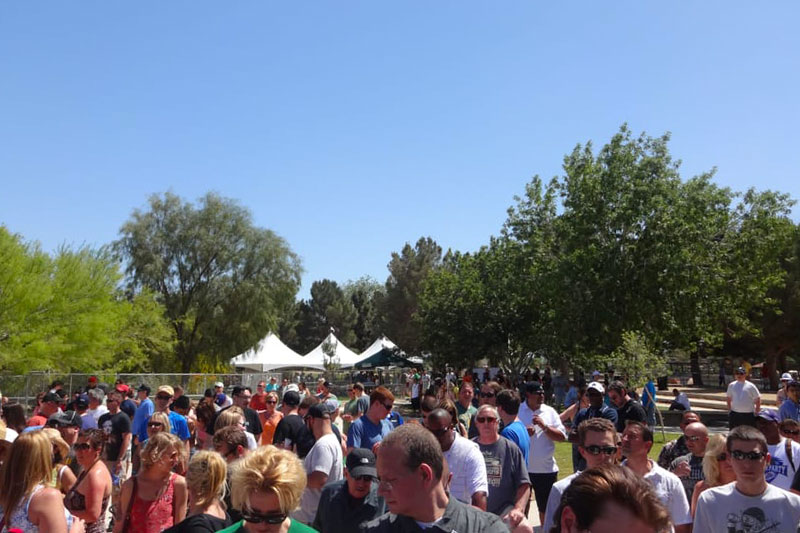 The Great Festival of Beer will be held Downtown on April 6 and 7. The festival covers four blocks between 8th and 11th streets along E. Ogden and E. Carson avenues. On Friday, the festivities go from 7 p.m. to 10 p.m., while they run from 3 p.m. to 7 p.m. on Saturday. Each day is themed as well, with April 6 offering the Mad Craft Experience while April 7 will be the Great Vegas Grand Tasting.
Sadly, no kids or furry friends are allowed.
Eating and drinking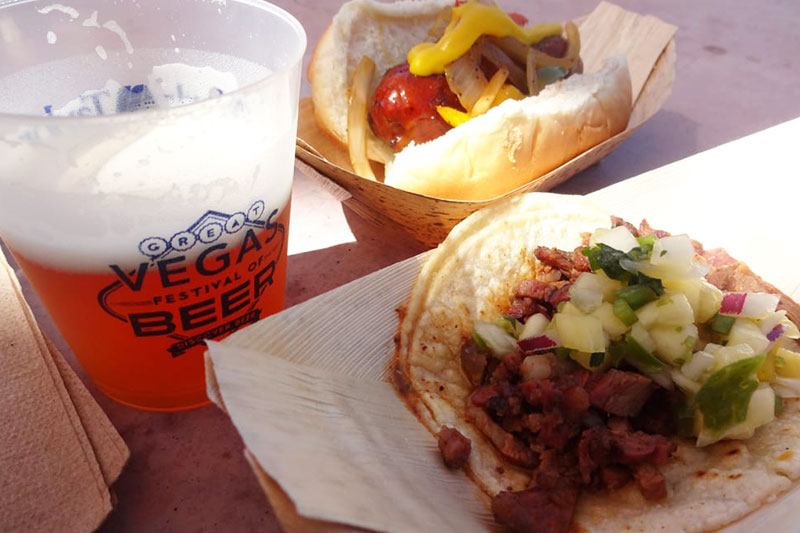 Over 100 craft breweries will be in attendance and visitors will have the opportunity to choose from over 500 craft beers. Sounds heavenly, right? Some local breweries include Joseph James, Ellis Island, Big Dogs Brewing Company, Chicago Brewing Company, PT's Brewing, and Hofbrauhaus Las Vegas. Some popular non-local breweries and cideries that will be in attendance include Crispin Cider Co., Wasatch Brewery, and Leinenkugel's.
There will be a variety of notable chefs and restaurants in attendance for this event, including Chef Stephan Lasala from Searsuckers inside Caesars Palace. They will have dishes like Kobe chili cheese fries and char-grilled pork tacos. Chef Mario Tapia from Panacea will provide plant-based dishes, including vegan cauliflower fish tacos and curry rice shooters. Come hungry because there will also be a ton of food trucks. Las Vegas Strip Chezze, Sin City Dragons, World's Best Corndogs, and the very famous Cousins Maine Lobster are just a few that will be selling fan favorites.
Entertainment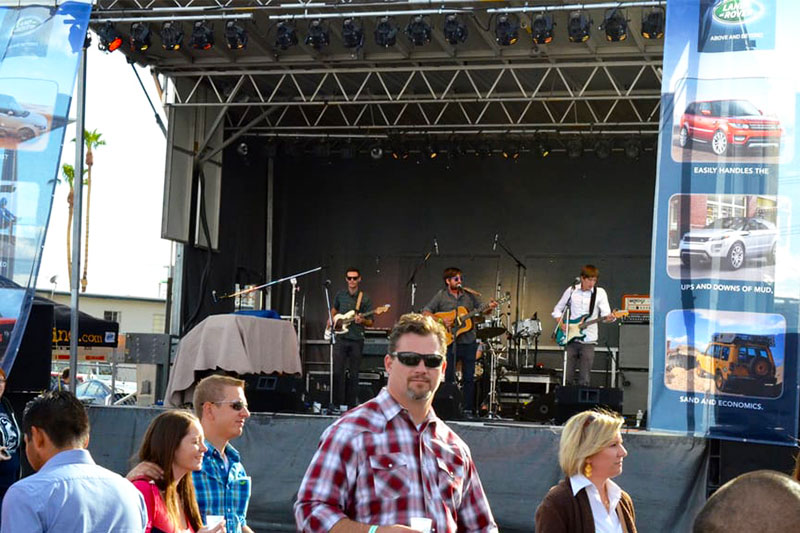 If getting drunk and people-watching isn't enough for you, there will also be other entertainment. Ellis Island Karaoke Yard is where you can test your pipes after you inhale some liquid courage, and there will also be a silent disco where you have to have headphones to enjoy the sounds. You'll also be able to find booths with items for purchase and a variety of games for guests to play.
What to Wear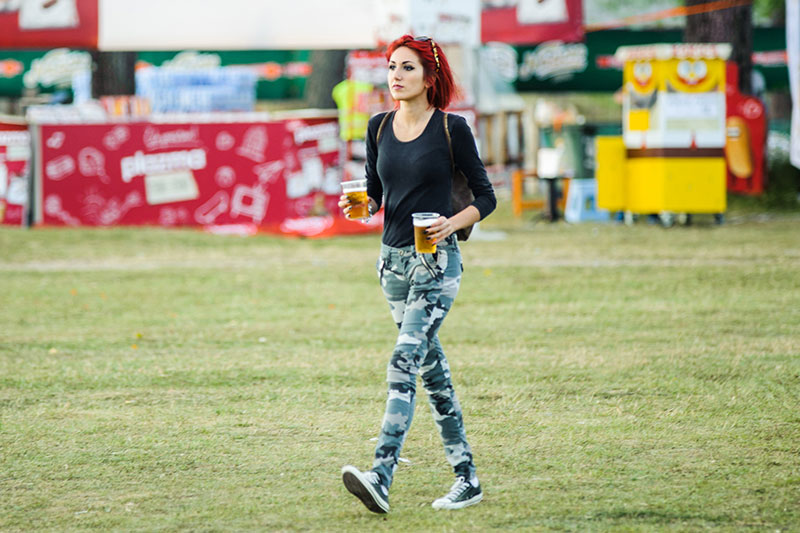 The dress code for this event is comfy and casual. Yes, this is a great event where you can show off your new heels, but we don't recommend it. Since this event includes hours of standing and walking, comfy shoes may be your best bet. Even though the weather is beautiful in Vegas now, it'll cool down in the evening so it might be a good idea to have a light jacket with you.
No backpacks will be allowed inside the event, but you can bring in purses or handbags. Obviously, no outside food and drinks are allowed. You can, however, bring an empty water bottle for their water stations.
What to do After the Festival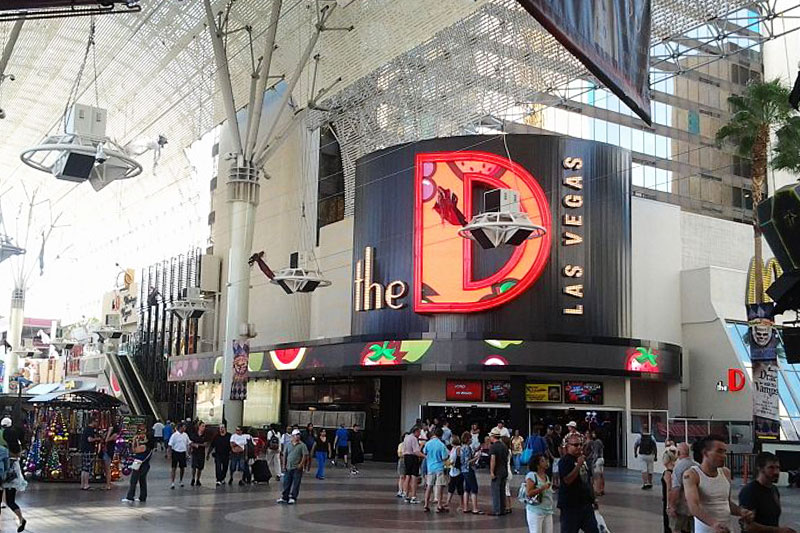 If you don't wanna drive home after a few hours of drinking, consider staying at one of the downtown hotels. Unlike The Strip, they are reasonably priced, even if you book one at the last minute. Some favorites include The D Las Vegas, Golden Nugget, and El Cortez.
If you aren't done drinking and partying, there are a lot of ways to get in trouble in the Downtown area. Fremont Street has a ton of options so you can drink, gamble, eat, and get weird. Container Park has a variety of places to hang out, and their restaurants and bars are open until 2 a.m. on the weekends. There are also a variety of bars to explore right by Container Park at the Fremont East Entertainment District. Some popular spots are Beauty Bar and The Griffin.