5 Affordable Suburbs and Neighborhoods Around San Diego
San Diego is well-known for its sunny weather and expansive beaches, which is why people from all over the world flock to this city for the opportunity to bask in a bit of paradise. However, due to the city's rising popularity, many residents are finding themselves priced out of living in some of the most popular neighborhoods.
Luckily, San Diego has a number of up-and-coming suburbs and lesser-known neighborhoods that are not only affordable but are also a short drive away from the city center. After examining the overall price range, available amenities, proximity to the city, and types of homes, we came up with a list of our top five affordable suburbs and neighborhoods around San Diego.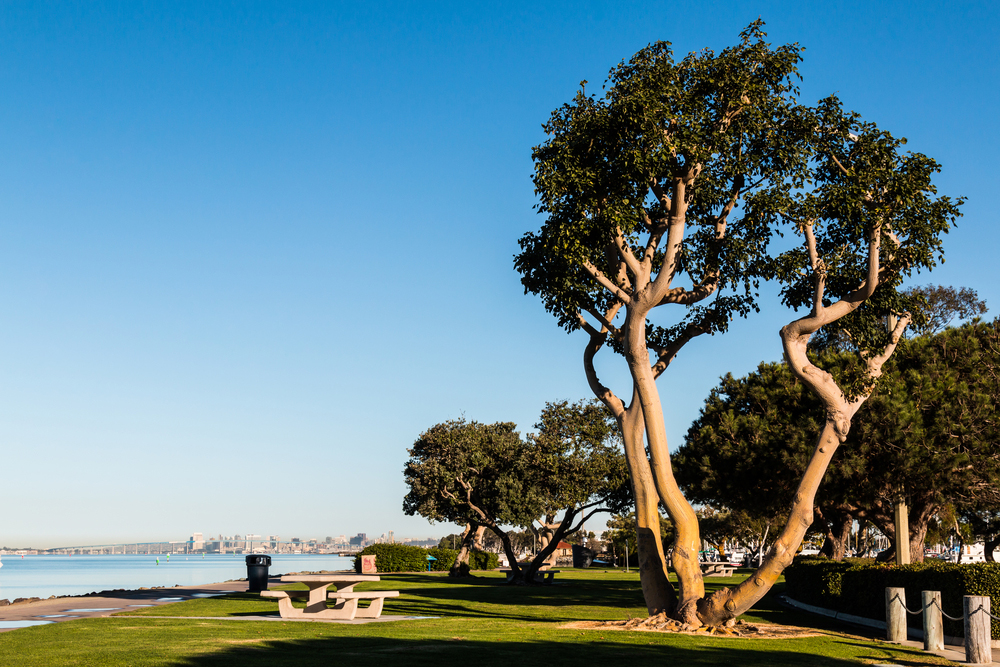 This vibrant suburb is so large that it feels like a big city in itself, even though it's located less than 10 miles away from the city. Chula Vista is known as a cultural center because it's home to a variety of theaters including OnStage Playhouse and SleepTrain Amphitheatre. This suburb is also near the city of Bonita, which is known for its horse-centric lifestyle.
For families looking to move to the area, Chula Vista east of the 805 freeway consists of several contemporary residential developments. This suburb is not only clean, it also has plenty of family-friendly parks such as Bayside Park, Harborside Park, and Mountain Hawk Park.
Chula Vista homes located to the west of the 805 freeway date back to the early 1900s. The median sale price in Chula Vista is in the mid-$400s.
This peaceful suburban city is surrounded by mountains and is located about 30 miles north of San Diego. Although it sounds like a considerable distance away, the commute is less than an hour from the city. Escondido has a good mix of small-town charm with big-city attractions. Residents enjoy Escondido's lush scenery, beautiful hills, and it's never-ending list of amenities.
The popular suburb is home to the San Diego Zoo Safari Park, which spans 1,800 acres and holds about 2,600 wild animals. Locals also have access to top-notch dining and shopping experiences in Old Escondido.
Housing in this suburb is made up of mostly single-family residences, and has a median sale price in the mid-$300s.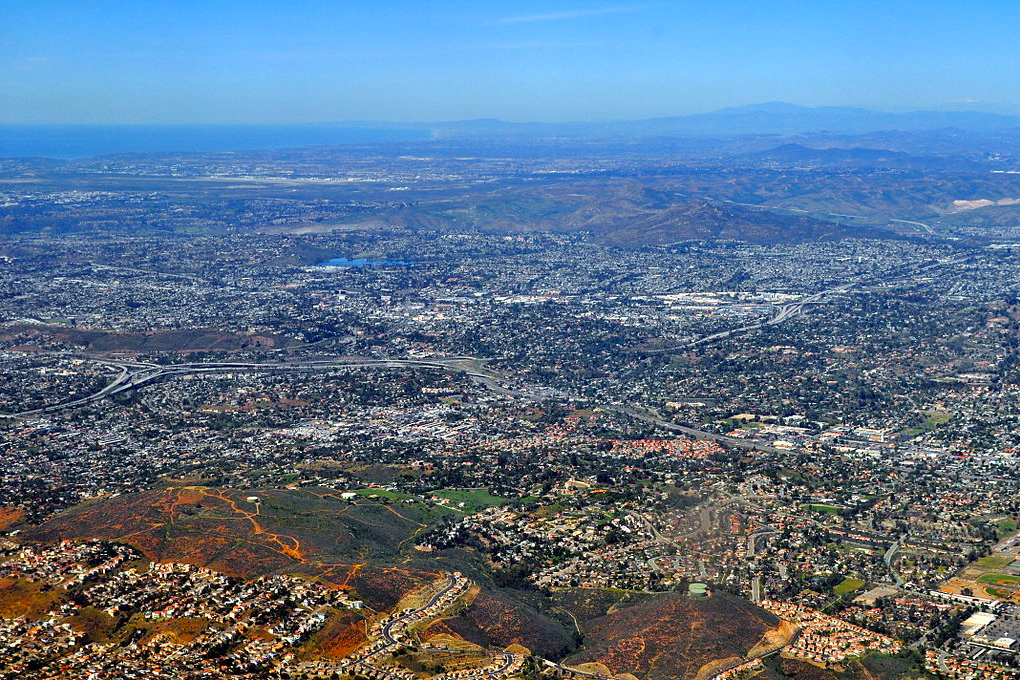 This quaint suburb—commonly known as the "Jewel of the Hills"—is conveniently located nine miles east of Downtown San Diego. It's rich with amenities and provides residents with plenty of scenic views and hiking trails in recreation areas such as Secret Stairs, Mission Trails Regional Park, Aztec Park, and Mt. Helix Park.
La Mesa has a charming downtown area that offers residents access to a number of mom-and-pop shops, cozy bars offering local beers on tap, farmers markets, antique stores, and several small restaurants. The city is also finishing up a $5 million revamp, which includes creating more greenspace and installing enhanced lighting, seating, and crosswalks on La Mesa Boulevard. La Mesa is also home to highly rated schools like Helix High School and Hearst Elementary School.
The median sale price in La Mesa is in the mid-$400s, and homebuyers can find a variety of home styles ranging from attached and single-family homes with southwestern designs like stucco roofs and adobe walls, as well as modern ranch-style houses.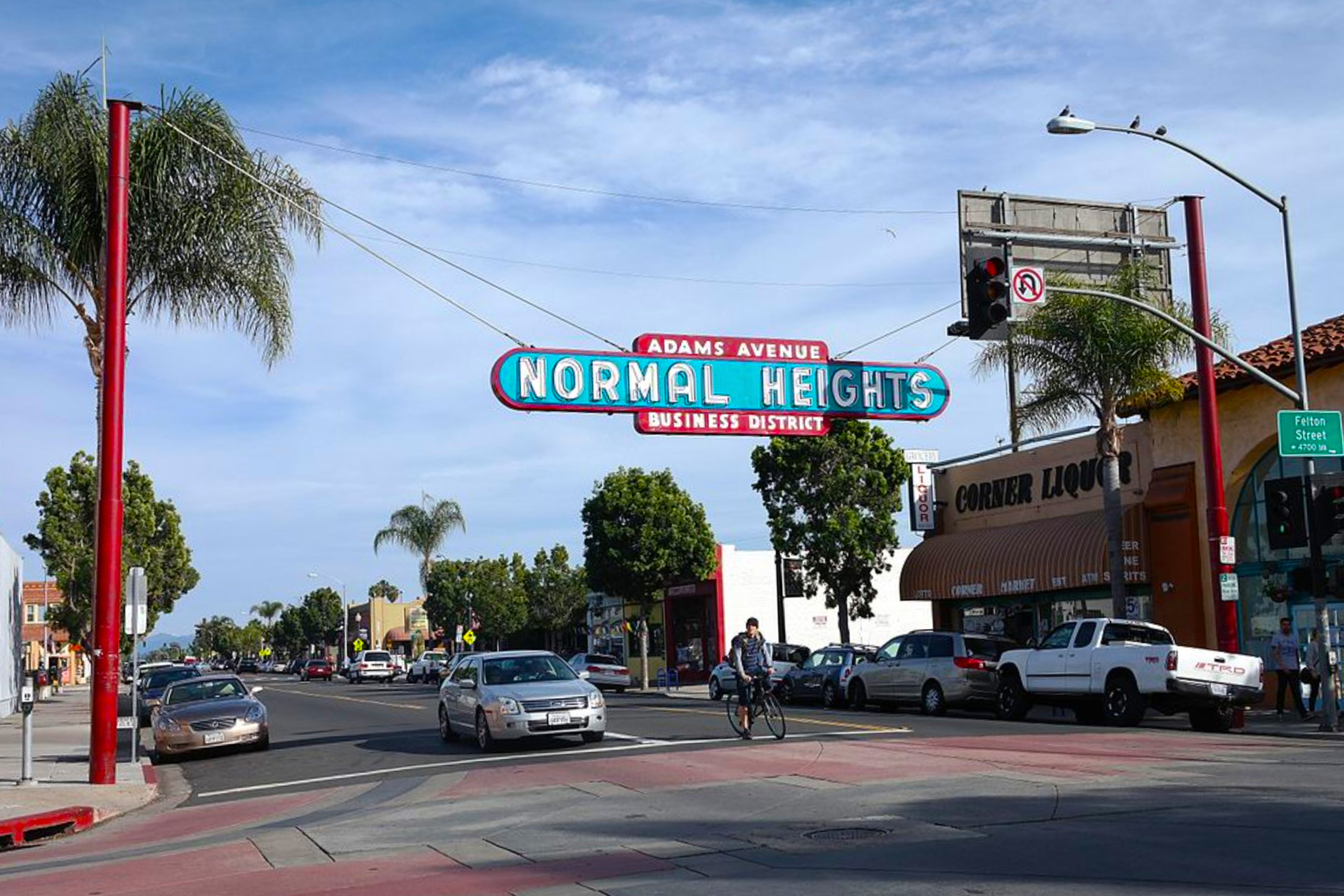 San Diego also has a a few popular neighborhoods that fall in the affordable category like Normal Heights, which is about 20 minutes away from the downtown area. Sandwiched between Kensington and University Heights, Normal Heights is a diverse and free-spirited neighborhood that is known for its lively coffeehouses and charming antique shops. The eclectic and funky neighborhood is so distinct that both locals and tourists fondly refer to it as "Abnormal Heights."
The popular Adams Avenue Corridor is where residents have access to supermarkets, small businesses, bars, restaurants, and other niche shops. Filled with entertainment, theaters, hiking areas, and diverse eateries, this suburb has everything residents could want or need.
The median sale price hovers a bit above $500,000, and residences in Normal Heights range from single-family residences along the Mission Valley Ridge, which is located north of Adams Avenue, to the high-density, multi-family homes located south of the corridor.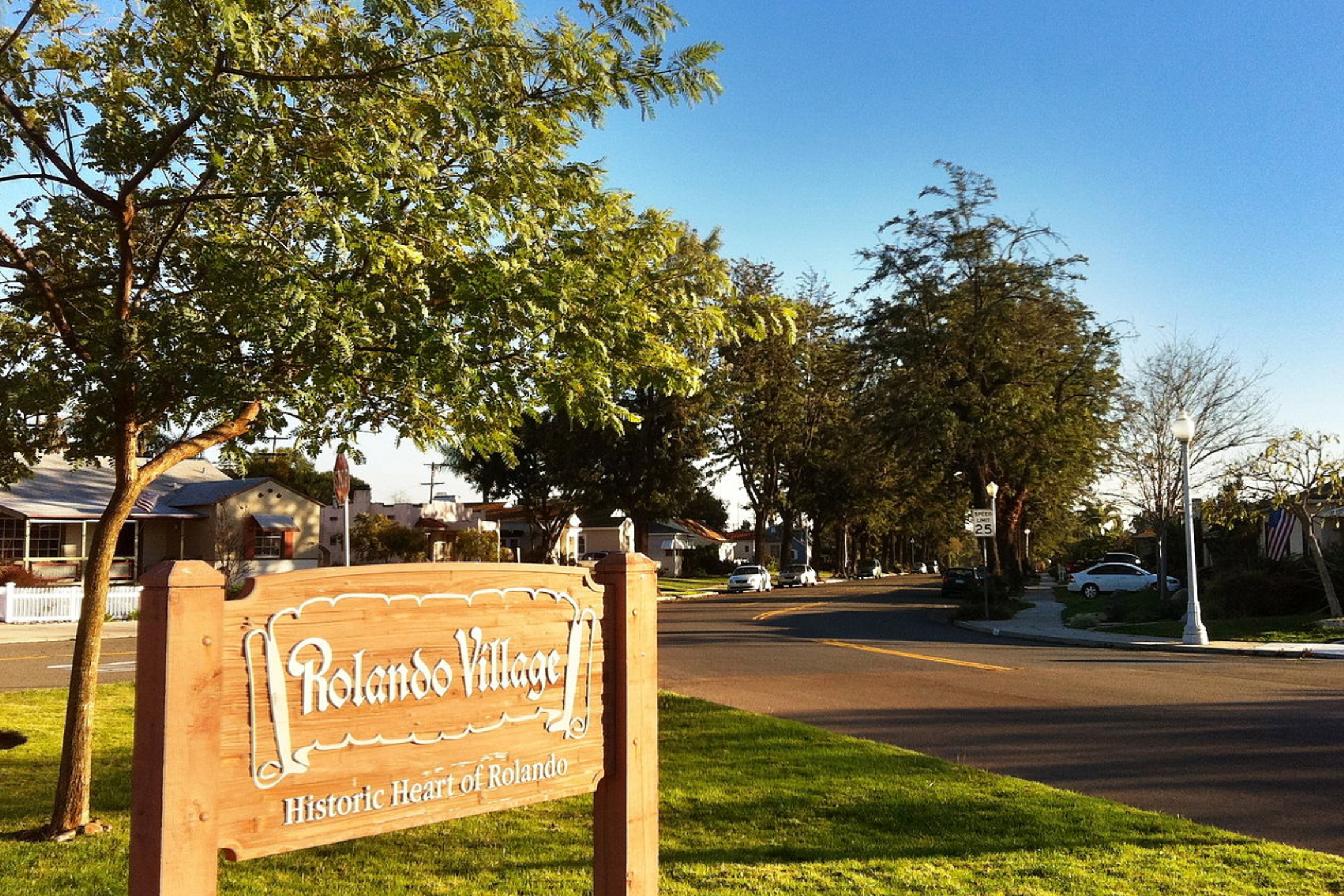 This quiet and hidden neighborhood is located about 10 miles east of Downtown San Diego—and just a quick 20-minute drive away. Rolando Village is a historical neighborhood that dates back to the early 1920s but experienced a post-World War II boom throughout the 1940s and 1950s. It's popular for its historic architecture and residences boast beautiful close-knit, bungalow-style townhomes set in scenic rolling hills.
The community is also hailed for its pedestrian-friendly "catwalks," which are public sidewalks in between houses that connect with many of the neighborhood's tree-lined streets. There are also a number of family-friendly amenities nearby like local parks and greenspaces, ball fields, a recreation center, and highly rated schools like Rolando Park Elementary and the San Diego Unified School District.
The median sale price in Rolando Village is in the mid-$500s.