Five-Building MidMarket Development Plans Would Affect Historic SF Buildings
Five-Building MidMarket Development Plans Would Affect Historic SF Buildings
The MidMarket area in San Francisco may be getting a high-rise — or five, rather — in place of a few 100-year-old buildings.
Per Curbed SF, the development plans are aimed at 1629 Market St., which currently houses two historic buildings. David Baker Architects' design calls for five buildings taking over 498,100 square feet as residential use, as well as a recreational park along the street.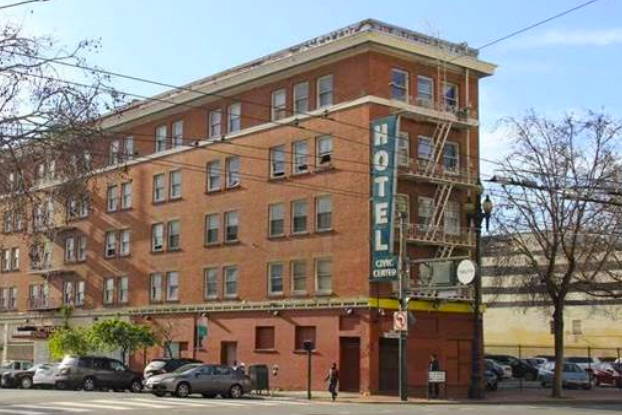 The San Francisco Planning Department released the Draft Environmental Impact Report, which describes the structures as a mixed-use project yielding 477 market-rate residential units and approximately 107 affordable housing units.
Also noted in the impact report is the loss of two historic buildings currently on site. The red-brick Civic Center Hotel, which was built in 1915, holds historic significance due to its well-known architect, William H. Crim, Jr. Equally as historic is the Lesser Brothers' Building, built in 1926. Although the report classifies the Lesser Brothers' Building as a "classic taxpayer block — a single-story commercial building [...] to provide an income stream until property values had increased to warrant the construction of a larger building," it also described it as "a rare, surviving example" of the architectural style for the time.
The plans for now call for the Civic Center Hotel to be absorbed into the new construction while the Lesser Brothers' Building will be demolished. The city will meet to discuss the draft report further June 15.