Five Ways to Take Advantage of Tucson in the Winter
Five Ways to Take Advantage of Tucson in the Winter
Many locations along the Canadian border and in New England went through a long stretch where temperatures barely managed to get out of the negatives in 2018, according to The Weather Channel. Meanwhile, places like South Carolina are seeing snow for the first time in decades and cities such as Philadelphia and New York City sometimes see first subzero temperatures.
On the other end of the spectrum, Tucson experienced a record-high year with an average temperature of 73.3 degrees, up over one degree from 2016 per the Arizona Daily Star. 2017 was the 19th consecutive year with above-normal temperatures, characterized by long summers with multiple days over the 100-degree mark.
Although Tucsonans feel for those suffering from extreme weather conditions elsewhere, winter is considered to be the best time of the year by many locals. The city's landscape—almost impossible to enjoy between the hours of 10 a.m. and 4 p.m. during summer months—becomes a playground of endless possibilities.
With the sun shining daily and flowers blooming from the nicer temps, the desert becomes a lush playing field for hiking, biking, golfing, and grounding yourself with nature. Here's a list of the most fun and adventurous outdoor winter experiences to discover while in Tucson.
Take a Hike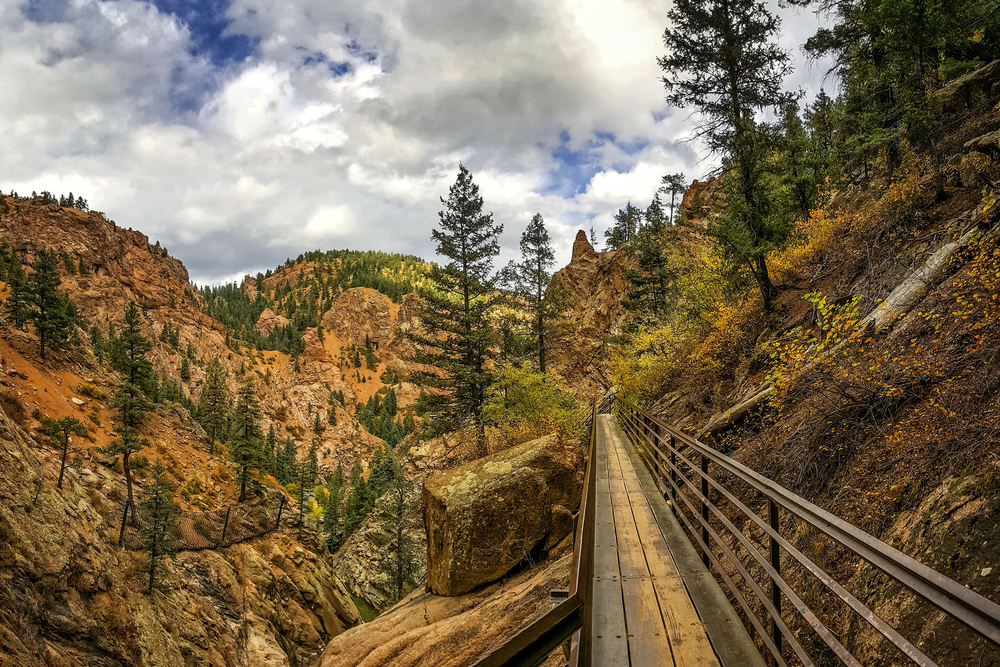 There are a number of trails around Tucson that offer a pleasant surprise at the end of your journey. Take, for example, Seven Falls in the Santa Catalina Mountains in East Tucson. Accessed through the Bear Canyon Trail at the Sabino Canyon, a half-day hike will take you to the refreshing crystal pools usually running for most of the year.
If a half-day hike sounds like a bit too much, there are also many places that offer mild-to-moderate hikes with the opportunity to view birds, wildlife, and desert backdrops that showcase spectacular desert scenery. Catalina State Park in Oro Valley offers short trails like Romero Ruins Interpretive and Bridle Trails as well as more extensive trails for the adventurous.
Hit the Links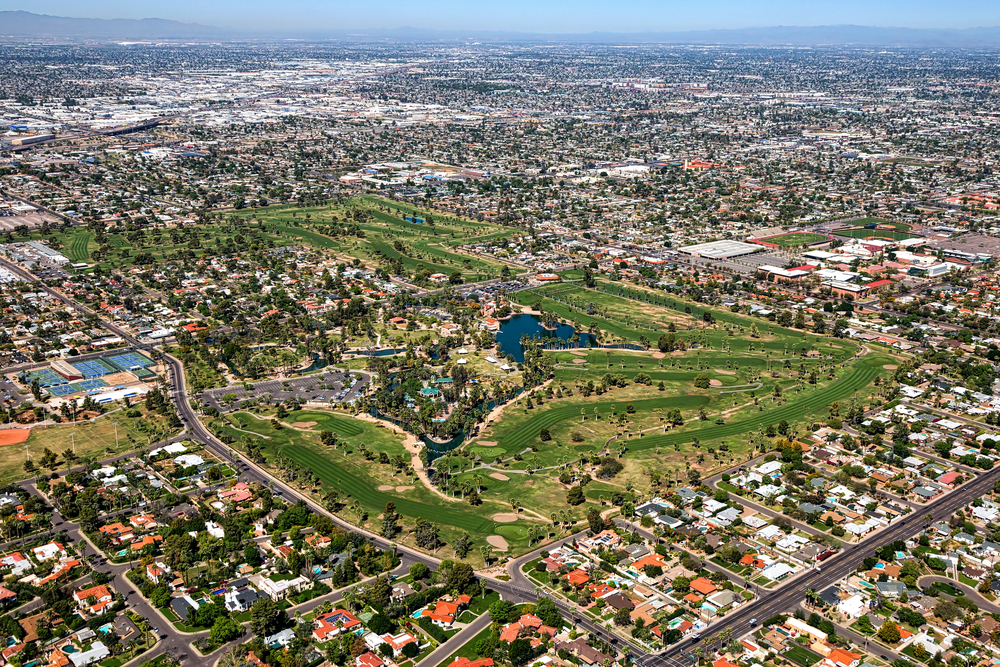 Hosting more than 40 courses for players of all skill levels, Tucson is a popular spot for golf enthusiasts, especially in the winter months. Whether you're a novice or a PGA pro, chances are Tucson offers the perfect course for you.
The El Conquistador Golf Course, which runs partially through the Canada Hills neighborhood, has an 18-hole Cañada Course with three-hole rounds perfect for golfers of all skill levels. Omni Tucson National, in the Tucson National neighborhood, offers players a chance to golf in the footsteps of their idols. For those looking for even more of a challenge, you can try your hand at one of the Crooked Tree Golf courses, like the one near the Countryside Village neighborhood.
Go Day Trippin'
Past the base of the Santa Catalina Mountains near the Milagrosa Hills neighborhood, the picturesque drive along Mt. Lemmon Highway is a valued treasure. With elevations climbing more than 9,000 feet, the cooler temps of the pine-endowed mountains offer a pleasant climate less than an hour's drive away.
Though there is a ski resort at Summerhaven, it's not open for skiing a majority of the time due to lack of snow. However, it does have a ski lift that provides a smooth ride up the hillside, several places to grab a bite to eat, and a gift shop.
There are also multiple museums to be found nearby. A world-renowned collection of exhibits is at the Arizona-Sonora Desert Museum in West Tucson. The multi-award-winning museum offers 98 acres of botanical gardens as well as animal exhibits in their natural habitat.
Bike It Out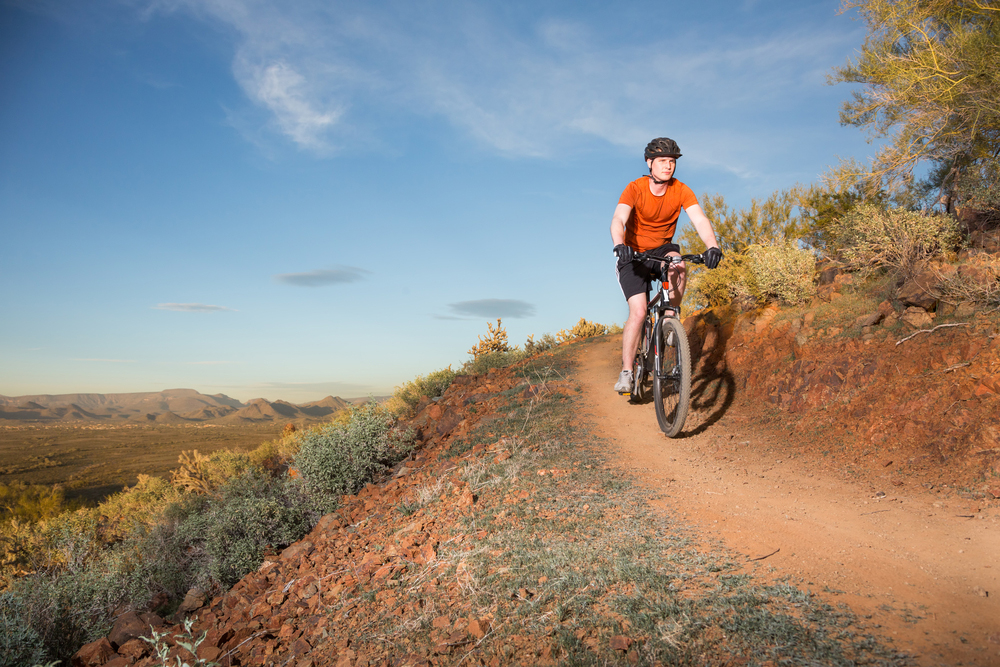 Bicycling is a major pastime in Arizona thanks to the ease of access to trails and wide open roads that allow for undisturbed riding. Consistently chosen as one of the best places for cyclists, Tucson is perfect for leisurely cruisers and hardcore trainers alike.
Hop on The Loop for more than 120 miles of paved pathways and bike lanes that extend through parks, trailheads, and areas with restaurants and shopping. With connections through unincorporated Pima County, Marana, Oro Valley, and South Tucson, there is something for every cyclist on this route.
Park Yourself Here
On the Tucson Parks website, there are over 100 parks listed, ranging from greenspaces to skate parks to community gardens.
If you're looking for a good place to take kids for the day, try Menlo Park at 325 N. Grande Ave. in the Menlo Park neighborhood. You've got your pick of ball fields, picnic tables, and exercise stations. Other parks offer access to amenities like tennis centers, golf, playground equipment, and more, like Randolph Park in East Tucson. It also hosts Reid Park Zoo, as well as a rose garden, dog park, performance center, and recreation center.