Florida's Babcock Ranch is Nation's First Solar-Powered Town
Florida's Babcock Ranch is Nation's First Solar-Powered Town
A new South Florida real estate development boasts all sorts of sought-after features: built-in high-speed fiber optic cables, sustainable water management, bike-sharing, and an on-site garden and restaurant, all of which are built under Florida Green Building Coalition standards. But this isn't a luxury condo on Miami Beach. It's a swath of natural landscape near Fort Myers — complete with palmetto scrub, wetlands, and (naturally) alligators — called Babcock Ranch.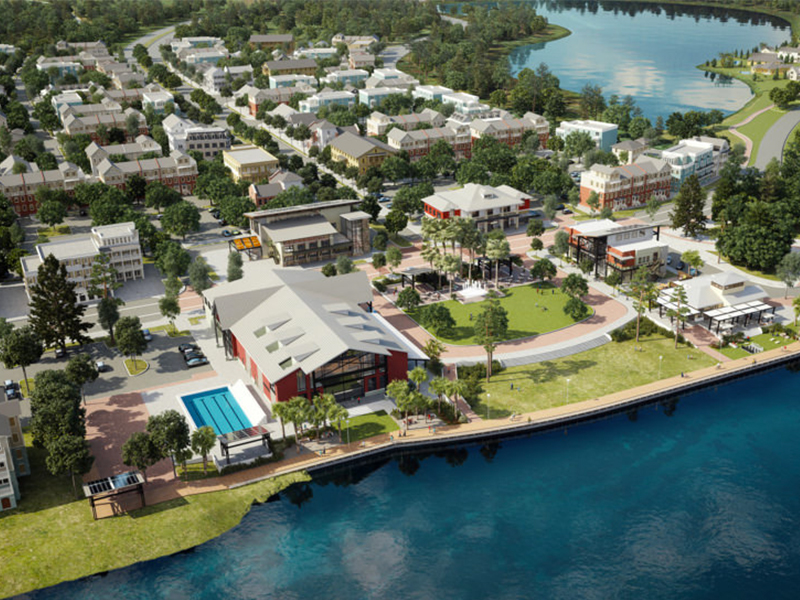 The "ranch" is actually a sustainable city, with its own shopping, dining, town center, and hospital system, all powered by more than 300,000 solar panels located nearby. Residents moved in last month, making official the town's tagline: "The United States' first solar-powered town." By the end of the year, Babcock Ranch's developers estimate 500 residents will have moved in, and there's room for about 50,000 more in the coming years.
While condos, townhomes, and apartments will eventually be a part of this master-planned development, the community only includes single-family homes so far, with prices starting in the mid $300,000s for about 1,500 square feet. (Reminder: It's cheaper to buy than rent in South Florida.)
So, think you could trade the surf of South Beach for solar-powered progress? Here are some details about Babcock Ranch.
Energy-Efficient (and Really Beautiful) Architecture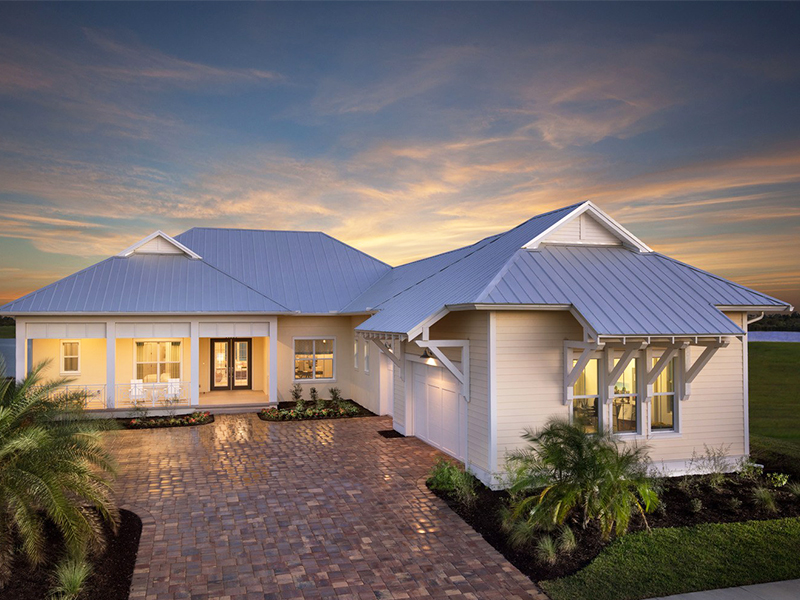 Babcock Ranch buyers have their pick of homes ranging from 1,500 square feet (the two-bedroom, two-and-a-half bath Whisper Creek design) to 4,000 square feet (the four-bedroom, three-bath Fort Davenport model). Exterior styles are plentiful and include the contemporary (and very "Florida") look of the Acai model to the Mediterranean-influenced Sungold style, an aptly named Cabin model, and the sprawling, stunning Destin design with a large brick driveway.
Form doesn't top function, though: all homes are built to at least the Bronze Standard of the Florida Green Building Coalition. According to their website, Green Building Coalition homes must include water conservation building techniques, minimal disturbance of native plants, locally produced and recycled building materials, the ability to withstand natural disasters, and energy performance that exceeds code requirements and reduces energy costs.
Babcock Ranch's "green" aspect also extends to its surrounding area. The developer actually sold 80 percent of the initial land purchase to the state of Florida, which turned it into a sprawling wildlife preserve, so homeowners can expect plenty of serene views.
No-Worries Electricity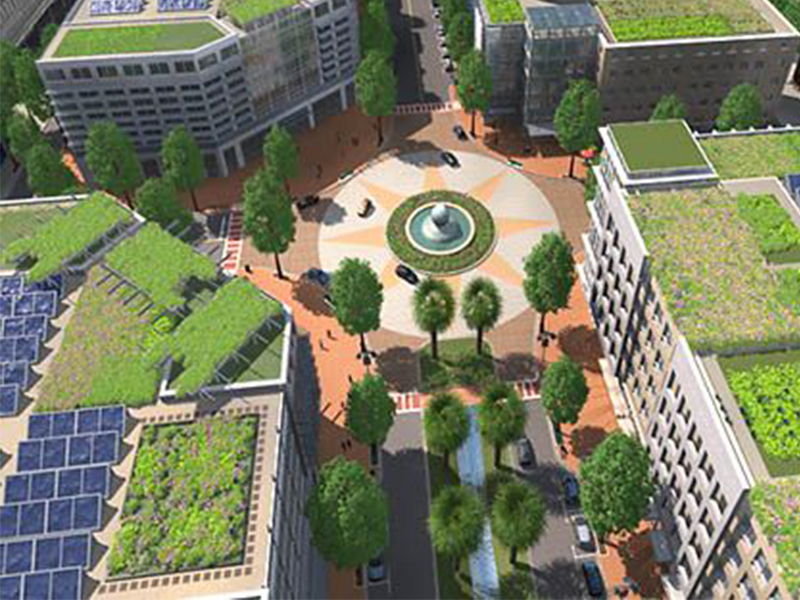 Babcock Ranch gets its power from 343,000 solar panels operated by Florida Power & Light. They sit on more than 400 acres of land, all donated by Babcock Ranch's developer. That means homeowners aren't responsible for purchasing and installing their own solar panels — which can be pricey and tricky. The developer says residents pay bills the exact same way as other Florida Power & Light customers and don't need to worry about sporadic power: the town draws from the traditional electric grid at night or during a stretch of overcast days. Fortunately, though, this is the Sunshine State, and Babcock Ranch believes it will produce more energy than it consumes.
And as for a natural disaster impacting the town's solar-powered capabilities? The eye of Hurricane Irma passed over Babcock Ranch's solar panels — and not a single panel was damaged or dislodged.
Public Transportation Done Right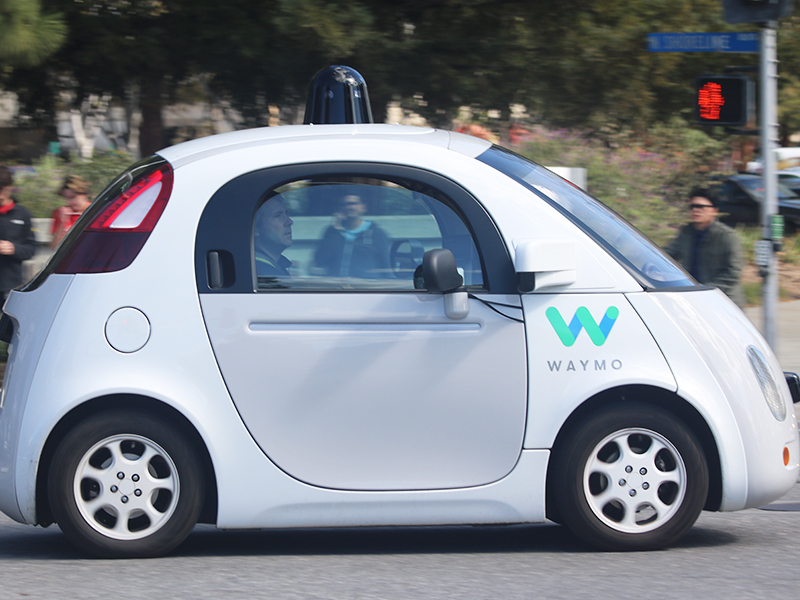 Babcock Ranch is designed with plenty of walking trails and an included bike-sharing program to make getting around easy and sustainable. Great in theory, but this is Florida. Walking in 95-degree weather? Biking in a thunderstorm? No thank you.
Fortunately, Babcock offers an electric-powered, self-driving shuttle that runs predesignated routes throughout the town. And, in a very futuristic move, the town is also an early implementation site for a self-driving car service that you schedule at your convenience via a smartphone app.
For-Real Farm-to-Table Dining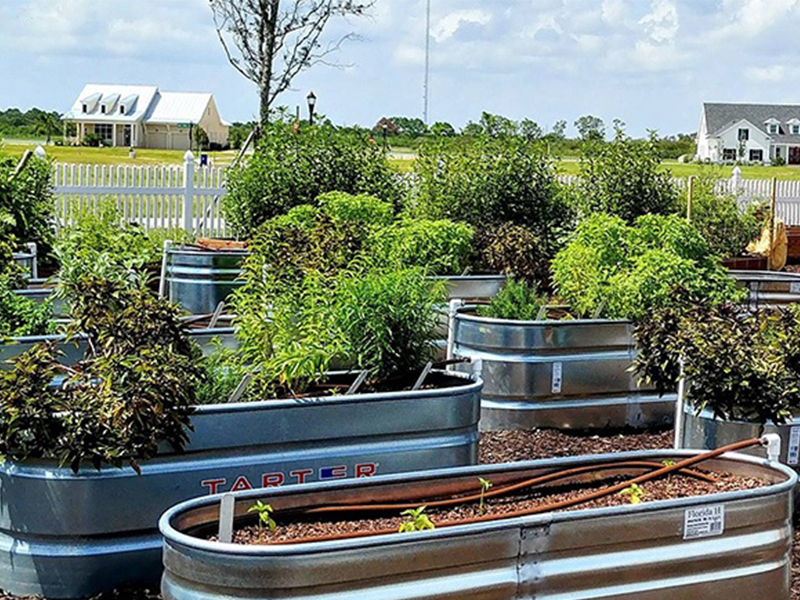 Another unique sustainability facet of Babcock Ranch is its emphasis on farm-to-table dining. Here, it isn't some drummed-up marketing ploy to make a restaurant sound more appetizing. It's about as literal as you can imagine. The development includes farmland and community gardens to give residents their own locally sourced food. An on-site restaurant, Table & Tap, will also use produce harvested from Babcock farms and gardens.
Bonus: that farming includes a community sod farm, too. The grass (and everything else) is definitely greener on the Babcock Ranch side.