Phoenix Local Life
Good Neighbor Spotlight: Rick Frey of Oro Valley
While being his own boss has put Rick Frey in the driver's seat, make no mistake that his intentions began and remain driven by a much bigger moral philosophy: to make as many people aware about the dangers of harmful chemicals and the alternative benefits of biological pest control. Founder and CEO of Arbico Organics, or Arizona Biological Control, a local business nestled against the backdrop of the Santa Catalina Mountains and adjacent to the 1,100-acres of the gated foothills community La Reserve in Oro Valley, Rick is doing more than studying bottom lines and cost estimation models. He and his wife Sheri Frey, co-founder and vice president, have grown from adventurous entrepreneurs, since the company's inception in 1979 in their 1968 AirStream trailer-turned-office, to ambassadors of green living, both externally and internally. Ultimately, their work might lead to the research and development of a facility that would produce parasitic wasps to help with fly control and become one of the top leaders for organic, natural gardening and farming.
Rick Frey was a high school biology teacher at Salpointe in North Tucson and a biologist for the University of Arizona. With a background in biology, it didn't take long for his interest in using beneficial insects as a means for pest control. "I was already into the whole natural living thing; it made sense to spend my summers working to eliminate pesticides," he explains on his company's website. Juxtaposed by Sheri's initial reservations about going into the business of "growing bugs," the Frey's quickly learned that eliminating harmful chemicals and replacing them with natural pest control was radiating throughout the community of their first customers, which were feedlots and horse owners. This new process prompted them to eliminate themselves as middlemen and into becoming a full-fledged insectary.
As their company expanded from rearing insects for fly control into other methods of staving off the use of harmful chemicals, they began to look at different ways "to work with the global community providing natural alternatives that re-awaken the human spirit and bring the world into harmony." Today, the company focuses on Low-Input Sustainable Agricultural Techniques, which emphasizes organic farming inputs, bio-intensive pest controls, pro-environmental fertilizers and plant foods, composting, weed and disease control, as well as preventive management.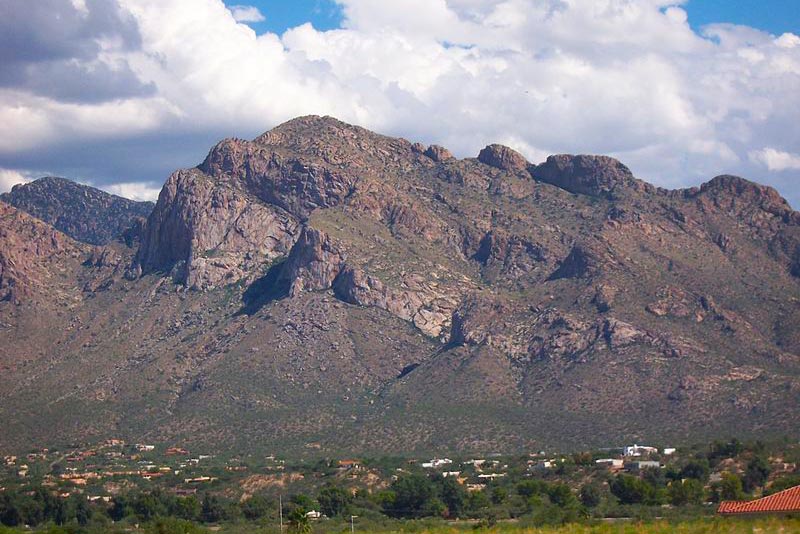 Of the Oro Valley community, Frey says he's noticed big changes over the last few years, especially in things like lifestyle changes that reflect their convictions toward natural and organic living. "Our goal often times, is to just educate people that Roundup and Monsanto products are not good. So if people don't know there is a choice for herbicides, like all of our products…they have no idea of the impact it has in their community, in the water table, and the parks."
They also provide educational tours of their insectary to local schools and groups so students can learn about the biological process of growing bugs where "they get to stick their hands into a bucket of maggots," Frey explains through a smile. They've also sponsored close to 400 schools in setting up gardens by providing compost, seeds, and beneficial insects. Frey said in order to set up good practices for not using pesticides, they've "always reached out to children because that's a good place to get parents involved and to change the children's lives now."
Locally, residents have embraced the Frey's because of their multiple outreach programs and how they invest in the Oro Valley community. They are sponsors for the Tucson Village Farms of North Tucson, where their contribution helps provide healthy living programs and fresh food to Tucson's youth.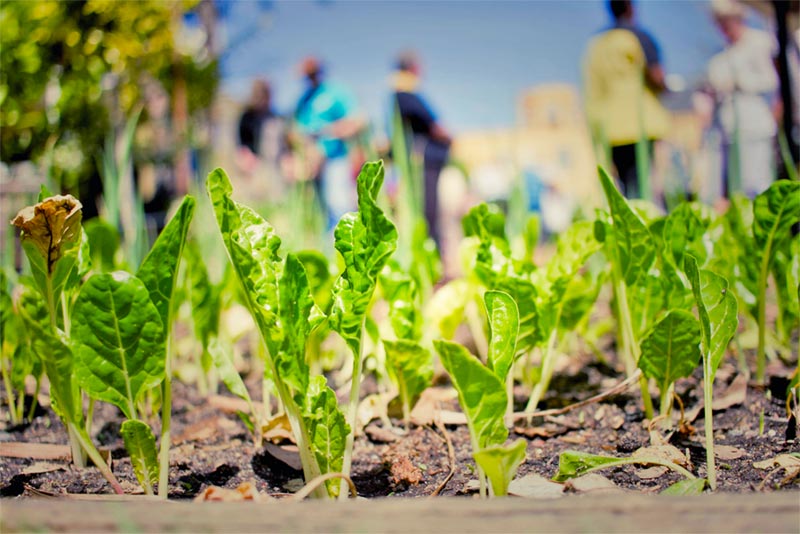 The Frey's also began a monthly Arizona Mold Support Group after suffering from symptoms of mold illness, otherwise known as Chronic Inflammatory Response Syndrome. They discovered through physical methods and emotional experiences that they can deal with this life-altering issue through a support group. The Arizona Mold Support Group, which has been praised by Dr. Mary Ackerly, offers free meetings that include peer-to-peer and expert advice for people going through the diagnosis and treatment of mold illness.
Frey, who's a long-standing member of the University of Arizona Cooperative Extension, also advises the financial committee on funding local programs like Pima Master Gardeners, which consists of university-trained volunteers who serve as community educators that provide environmentally responsible gardening and landscaping techniques to the public.
Frey also happens to have friends in Hollywood, especially where maggots are concerned. His "maggots are famous" he exclaimed. Several times maggots from his insectary were used in films, such as The Reaping starring Hilary Swank. And when the Frey's aren't trying to rid the world of toxic chemicals, they are big supporters of the local arts and are the longest standing corporate sponsor for Ballet Tucson, where Sheri Frey is the current vice president of board of directors.
Although the Frey's have amassed a world-wide following that expands to major horse racing establishments like Churchill Downs, Del Mar Racetrack, and Parx Racing in Philadelphia, some of their favorite customers are still those first feedlots and horse owners who have remained faithful patrons for nearly 40 years. On any given day, even with the success of his company, you can find Rick chatting with local residents at his retail store on Mavinee Drive—samples of insect-chewed leaves in one hand—and on a quest to find answers for which he and his staff will happily provide.