Chicago Neighborhood News
Grocery Co-Op Coming to Historic Uptown Building by Wilson Red Line
The CTA has been busily moving forward with a $203 million revamp of the Wilson Red Line Station in Uptown. Last year, the new station house opened, and now the CTA is helping bring a new grocery store to the neighborhood.
The CTA voted to allow co-op grocery store Chicago Market to move into the historic Gerber Building by the Wilson Red Line station, according to the Chicago Tribune. The Gerber Building, which dates back to 1923 and features a Beaux Arts-style, was once the main entrance to the CTA station. It has been renovated as part of the larger CTA project. The CTA restored the one-store building at Wilson Avenue and Broadway Street with its original facade.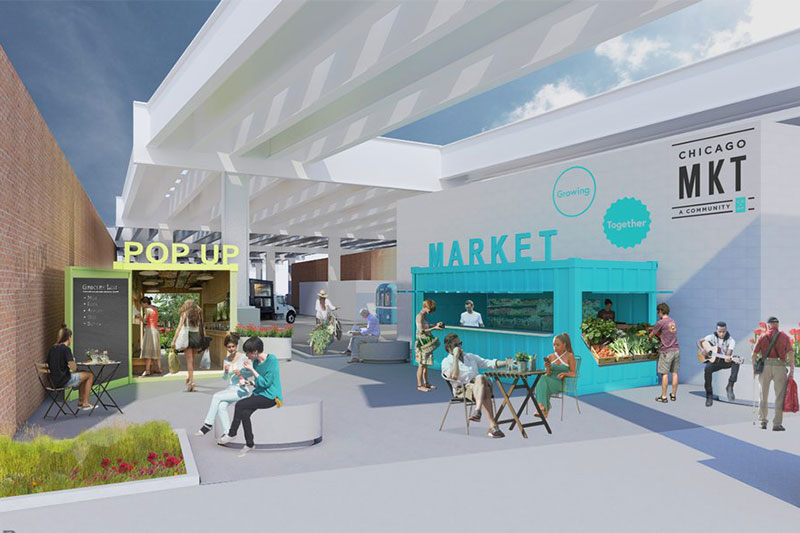 As a co-op, the full-service grocery store will be owned by the community and will sell organic and locally sourced groceries, according to a CTA press release. Chicago Market has a 10-year-lease with two five-year options to renew. The grocery store is beginning work on the space, which is slated to take 18 months. Chicago Market plans to hire 80 people to work at the store, according to CBS Chicago.
The co-op will be open to all shoppers, but people will also have the option to become a member, giving them access to special discounts. The Chicago Market has more than 1,000 lifetime owners, according to the Chicago Tribune report.
"By rebuilding Wilson and partnering with local businesses like the Chicago Market, CTA has brought a new anchor for economic development in the neighborhood that will benefit the community for years to come," Mayor Rahm Emanuel said in the press release.
The CTA's renovation of the Red Line stop also includes a new entrance (with a steel frame and and translucent canopy) and two new island platforms to allow Red Line and Purple Line Express transfers.
The CTA renovation plan also includes wider stairwells, new escalators, new lighting and signage, more bike parking, and improved ADA compliant features like a wheelchair accessible fare gate and braille signs. The majority of the Wilson Red Line revamp was completed last year.
This CTA initiative is a part of the larger, $1 billion Red Ahead program, which seeks to modernize and expand the Red Line. The proposed extension of the southbound Red Line is another major element of the Red Ahead project.