Guide to the D.C. Cherry Blossom Festival
Guide to the D.C. Cherry Blossom Festival
Few things in Washington, D.C. have the draw of the yearly Cherry Blossom Festival, which attracts well over a million visitors each year. The famous trees ring the Tidal Basin just across from the National Mall, though activities connected to the festival are spread around the entire city.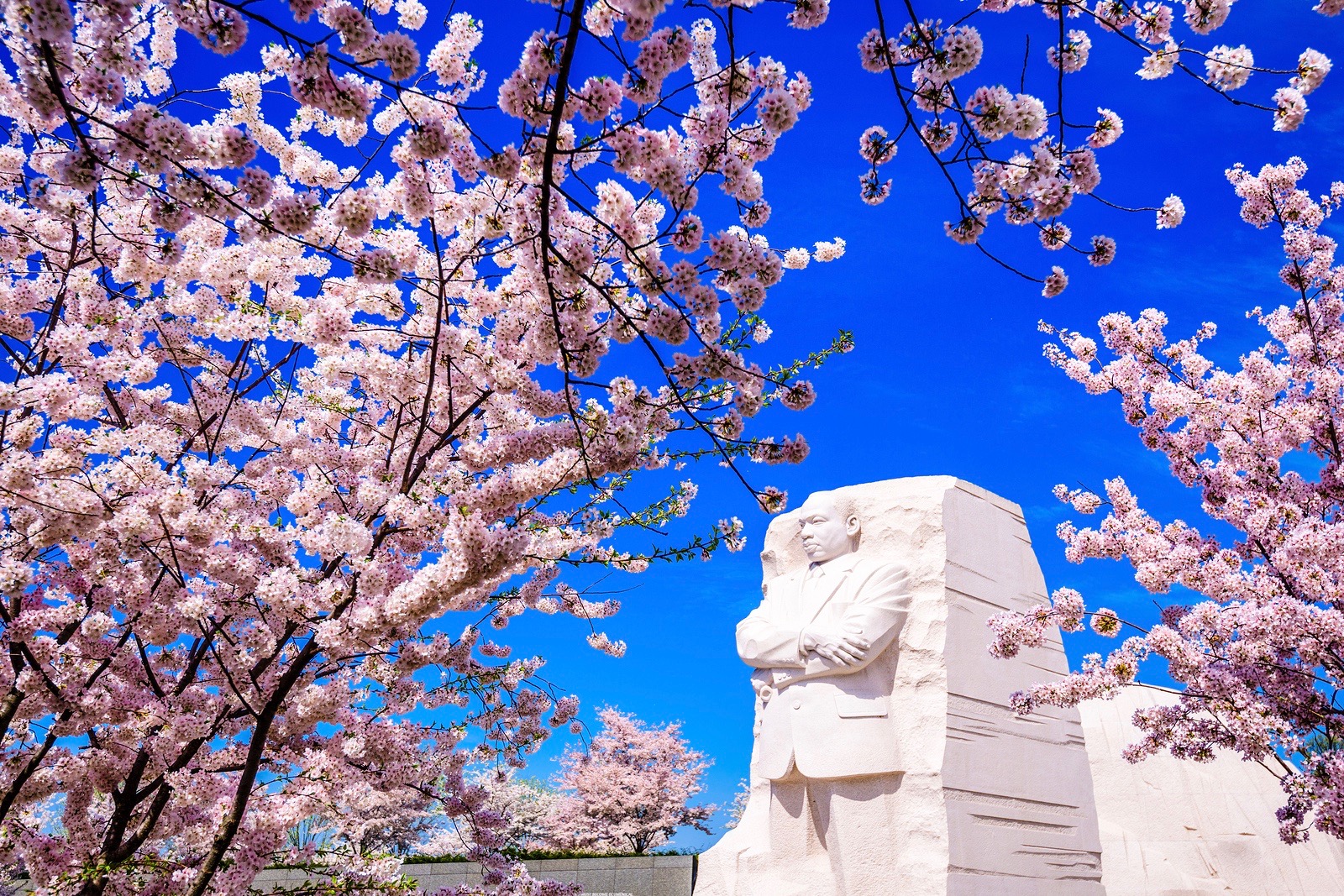 Festival History
In 1912, Yukio Ozaki, the mayor of Tokyo, gifted 3,000 cherry trees to Washington, D.C. In March of that year, this gift became a permanent part of the city when the first two trees were planted in West Potomac Park by First Lady Helen Taft and the wife of the Japanese ambassador. A small planting reenactment by schoolchildren in 1927 is recognized as the first Cherry Blossom Festival. Since then, this annual event has grown to a city-wide celebration spanning four weekends when the trees bloom in March and April.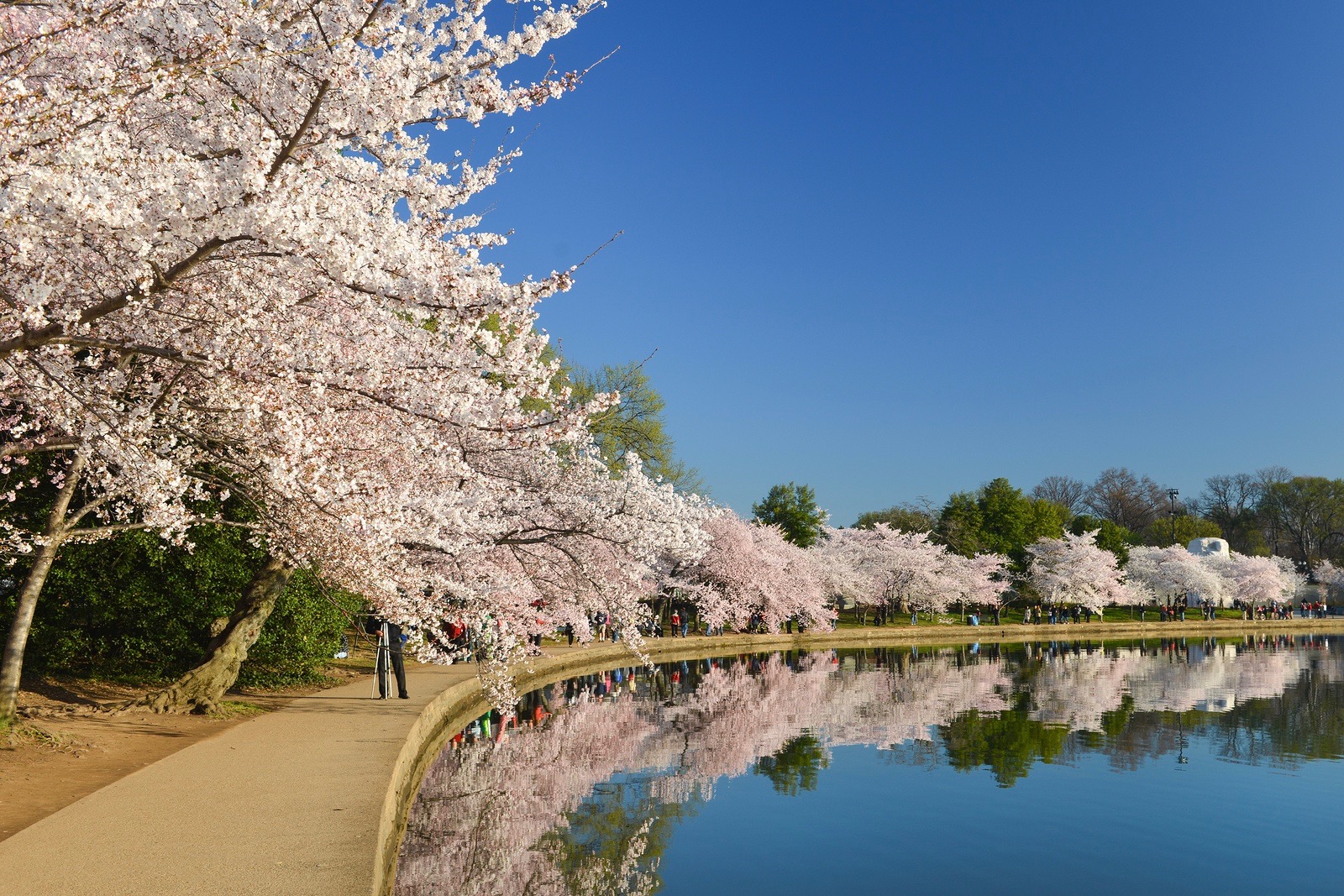 Official Festival Events
The Tidal Basin is open to visitors for free year-round. To view the blossoms, you simply need to walk around the park, which also includes stunning monuments to Thomas Jefferson and Franklin Delano Roosevelt. There is an official opening ceremony, taking place in 2017 at the Warner Theater in Downtown D.C. on March 25th. Tickets to this event are free, though there is a small registration fee.
Locals and visitors alike enjoy the National Cherry Blossom Festival Parade, which starts at 7th Street and Constitution Avenue and continues to 14th Street. You can view the parade for free on April 8th or purchase grandstand tickets for a better view. Those who want a more intimate experience can purchase tickets to the annual Pink Tie Party, with proceeds going to the nonprofit National Cherry Blossom Festival, Inc. The party features dishes and cocktails from some of Washington D.C.'s top restaurants and takes place at the Ronald Reagan Building and International Trade Center at 13th Street and Pennsylvania Avenues, just blocks from the White House.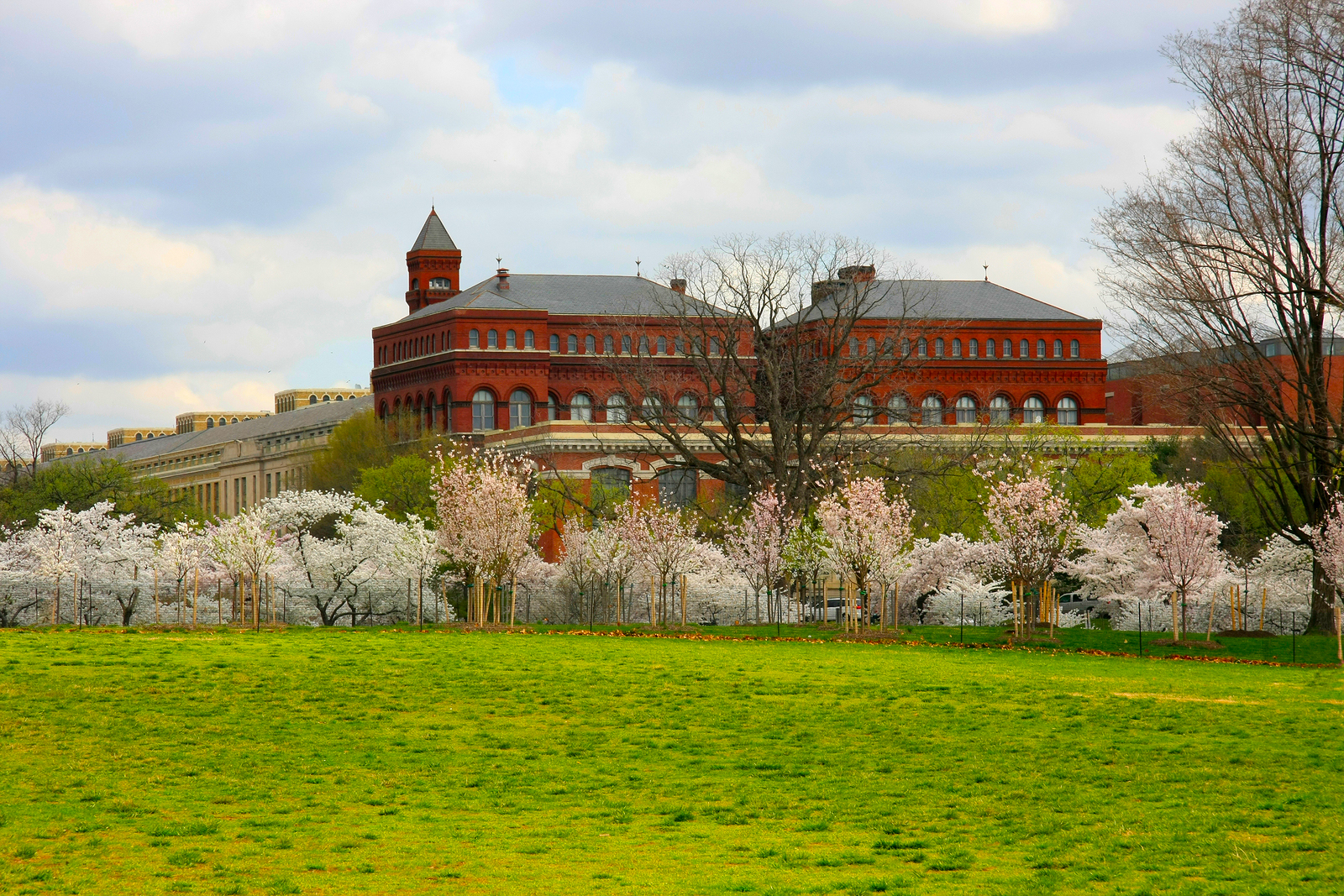 Other Events Around DC
Cherry Blossom Festival-themed events take place in various neighborhoods in the city, making these areas come alive. In 2017, the E Street Cinema in Chinatown will host a Japanese film festival from March 19th to the 30th. On March 25th, the world-famous Smithsonian American Art Museum is hosting a free cherry blossom celebration with Japanese-themed activities.
The National Mall, within view of the Capitol Building and Smithsonian Castle, houses the Washington and Lincoln Monuments. The Washington Monument area is home to the always colorful and fun Kite Flying Festival on April 1st. The event features professionals who perform stunts and tricks that make for an amazing experience.
The Southwest Waterfront neighborhood comes to life with the annual Southwest Waterfront Fireworks Festival, happening in 2017 on April 15th. The neighborhood is on the Anacostia river, which provides a beautiful backdrop for the festivities. Free music, a beer garden, and activities for people of all ages make this festival a great place for neighbors and tourists alike to enjoy D.C.
Sources:
National Cherry Blossom Festival