Los Angeles Real Estate
Hancock Park Is One of the Best Family-Friendly Neighborhoods in Los Angeles
Tucked between the highly desirable neighborhoods of Koreatown, Mid-Wilshire, Miracle Mile, and East Hollywood is the upscale residential community of Hancock Park. This affluent neighborhood is within walking distance of the restaurant- and boutique-filled Larchmont Village and Windsor Square, and it's also close to some of LA's best amenities thanks to its central location.
Unlike other prosperous communities in Los Angeles, such as Bel Air or Beverly Hills, Hancock Park manages to strike a delicate lifestyle balance, exuding a more relaxed and modest atmosphere as oppose to being overly ritzy and extravagant.
Whether you're heading to the beach, a movie premiere, Runyon Canyon, or shopping at a luxury galleria, Hancock Park is less than 20 minutes away from most of the LA action. However, with nearby museums, reputable schools, and a slew of events happening every weekend, it's no wonder why Hancock Park is known for being one of the best neighborhoods in the LA area to raise a family.
Here are a few reasons why Hancock Park is one of the best family-friendly neighborhoods in Los Angeles.
A Small Town in the City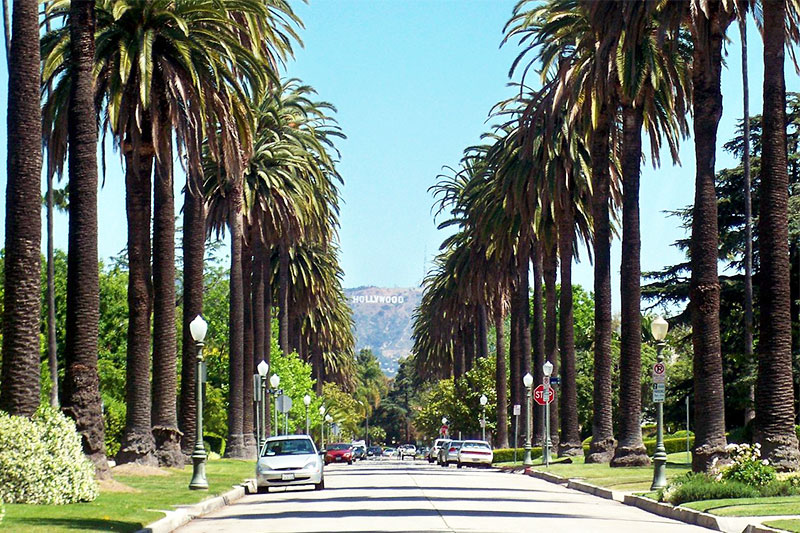 Even though the neighborhood's main drags of Beverly Boulevard, Rossmore Boulevard, 3rd Street, and 6th Street experience cross-through traffic throughout the day, many families in Hancock Park enjoy relative privacy separated from the noise of city life.
Since most of the neighborhood's parking is only available to residents and their guests (permit only), people from other neighborhoods, out-of-town visitors, and tourists typically gravitate away from Hancock Park. This leaves the tree-lined sidewalks and manicured lawns free for residents to walk their dogs or take an afternoon stroll around the block.
Despite being less than a five-minute drive away from the popular Melrose Avenue or the urban Wilshire Boulevard, Hancock Park offers residents quaint and peaceful living away from the city.
Charming Amenities
Since Hancock Park itself is a residential neighborhood, most people who live there tend to frequent the community's amenity-filled town centers, such as Larchmont Village. Larchmont Village offers residents a half-mile long street filled with ice cream shops, delis, breakfast spots, cafes, juice spots, gyms, dessert shops, and much more.
Because the area is also stocked with convenience stores and trendy boutiques, Hancock Park residents can easily run their day-to-day errands without straying too far out of town. During the holidays, Larchmont Village even holds kid-friendly block parties, featuring bounce houses, ball pits, and pony rides.
Farmers Market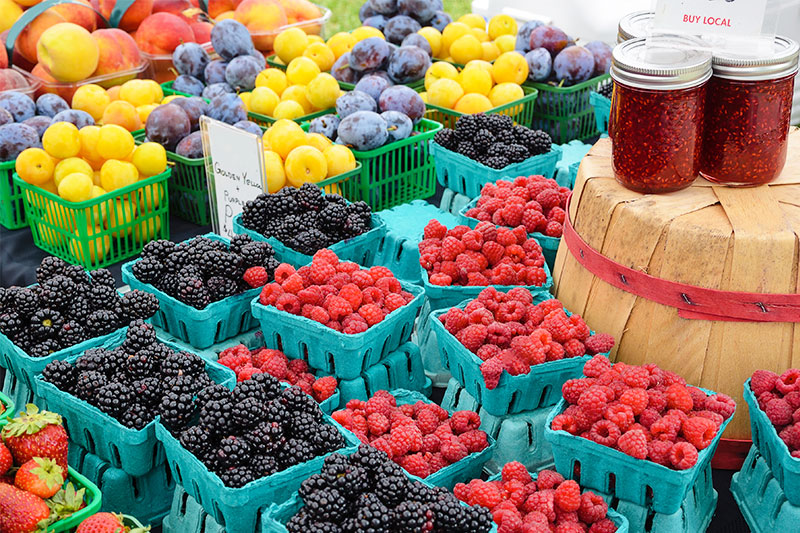 The community is also home to the Larchmont Village Farmers Market, which is held every Sunday from 10 a.m. to 2 p.m. Although the farmers market isn't as popular as the Santa Monica farmers markets, it's still a fun environment that's great for families who want to purchase fresh produce, listen to live entertainment, or even adopt a new pet. Every Sunday, families are often seen checking out all of the activities at the farmers market.
Reputable Schools
According to the LA Times, Hancock Park is home to Third Street Elementary, which is considered one of LA's most coveted public schools. Adding to the neighborhood's list of reputable programs, there's also Marlborough School, known for being one of the best private high schools in California.
Living in Hancock Park is a popular option for families looking to stay within Los Angeles while still being close to quality educational programs. Even though Irvine, Arcadia, San Marino, or even La Canada-Flintridge have some of the county's best schools, many people simply don't want to move too far away from the city.
Arts and Culture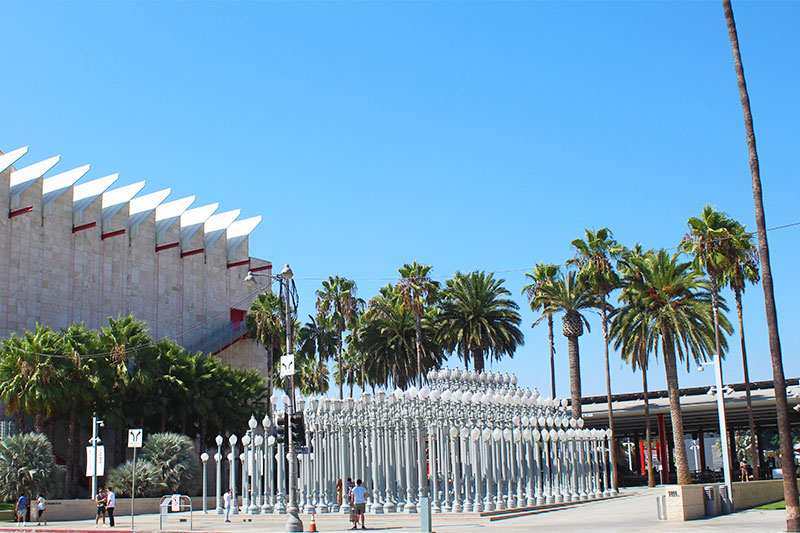 Kids growing up in Hancock Park have Los Angeles' main landmarks and museums at their disposal. While it's not quite as culturally in-your-face as the Arts District in Downtown Los Angeles, Hancock Park still located near some of LA's hotspots. The Los Angeles County Museum of Art (LACMA), The La Brea Tar Pits and Museum, and even Hollywood's Walk of Fame are all less than 10 minutes away from the neighborhood.