Nashville Real Estate
Homebuyer Spotlight: Kourtney and Chase
In the past year, Donelson has gained popularity, becoming one of the most buzzed-about suburbs in Nashville. The area offers single-family homes dating as far back as 1920 with a median sale price in the mid $200s.
The neighborhood is a well-planned suburb with the quality of residential life at the center of the area's culture. The community has characteristic rolling hills, ample tree cover, and outdoor activities for families and residents of every age. Locals love that the area is a mere 15-minute drive from Downtown Nashville but maintains a quiet neighborhood feel with large lots and plenty of access to essentials like retail and grocery shopping.
Two such locals are Kourtney and Chase Misenheimer who purchased their home in the Lincoya Hills area of Donelson in December 2017. Both graduates of Belmont University, Kourtney is a Nashville native who works in the city's music industry, and Chase, a current law student at Belmont, has called the city home before. Chase was kind enough to share his experience with Neighborhoods.com in the following resident interview. (The Misenheimer's one-year-old Austrailian Shepherd, Homer, was not present for the interview, but has approved each answer remotely.)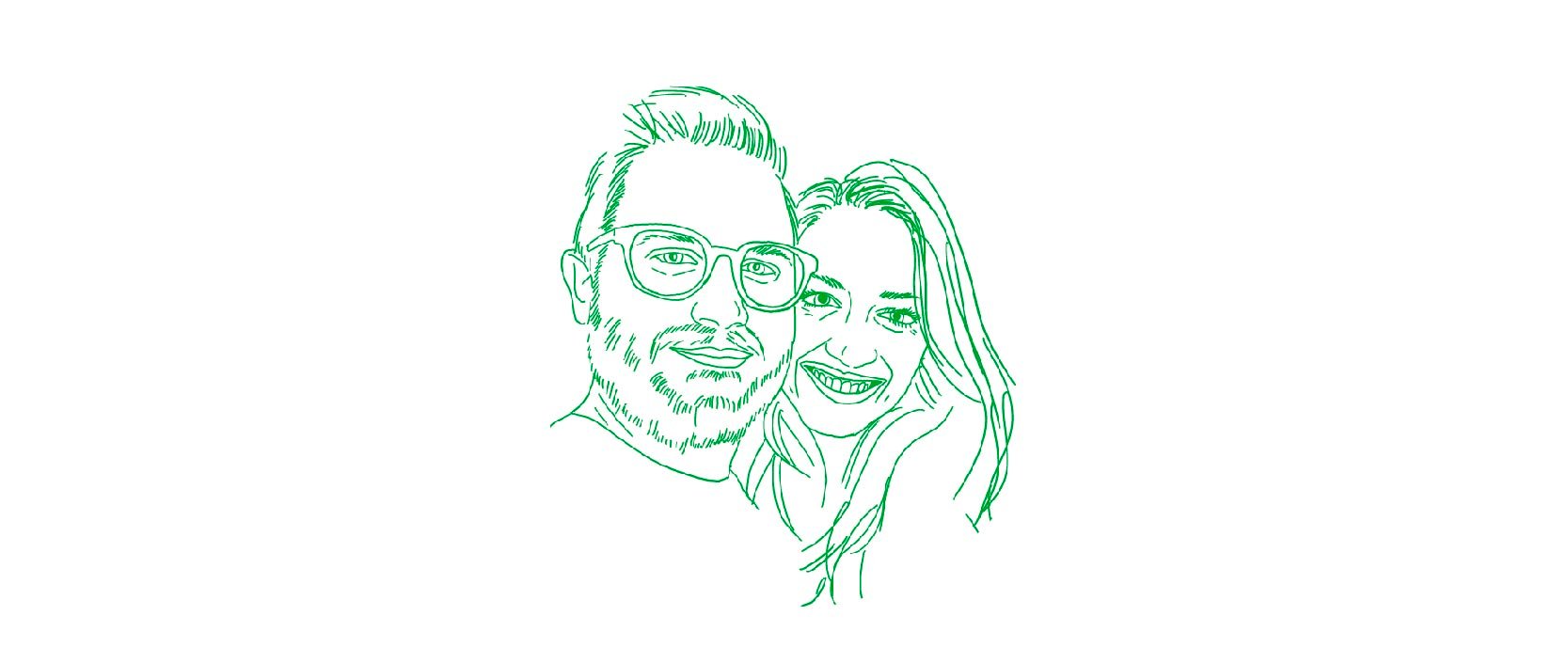 What drew you to Donelson?
We moved from Los Angeles and were looking for something close to the city, but not in the middle of the chaos. We both had lived here previously and wanted to return to a different part of town. Donelson felt a little more quiet and separate from Nashville proper, even though it really is not far.
Donelson felt a little more quiet and separate from Nashville proper.
Back when we were younger and mostly kept to the center of the city, heading out towards Opry Mills felt like an epic journey. Now, it's just an easy commute. We're also super close to the airport which makes it easy to pick up friends and family when they come to visit; and it's a cheaper Lyft!
What concrete factors influenced your decision to buy a home in this part of Nashville?
As mentioned, a commute that was not burdensome. We valued a decent yard because we planned on getting a dog. A house with some character was also important to us as we weren't drawn to so much of the new construction around town like the skinny boxes. The house is an older home built in the 1950s that was spruced up before we bought it. Big trees, pretty yards, nice neighbors.
What activities do you enjoy in the area?
We are barely a minute from the best dog park in Nashville: Two Rivers. The Greenway Trail that connects to East Nashville comes through our neighborhood and is an excellent hike.
We are barely a minute from the best dog park in Nashville.
New restaurants are opening in the area; we're excited about the new Sunflower Cafe coming to Lebanon Pike. It also seems there are more bowling alleys than people. The Two Rivers Mansion hosts a farmers market this time of year on Fridays. Wave Country is close by for a dip and sits next to a great park area that includes a Skate Park.
How would you describe the feel of the neighborhood?
We are specifically in Lincoya Hills which has large lots, beautiful trees, is quiet, and hosts many families with a range of ages. Back up on Hunter's Hill sit some beautiful homes. There is some traffic cutting through from McGavock to Lebanon Pike, but not so much to the point where it's dangerous to take the dog on a walk.
What is the future for Donelson?
Right now, there is not much nightlife (though, shout out to Homegrown Taproom and Marketplace!), and hopefully that will change. I believe there is a new complex being built over near Opry that should bring more businesses. I think what Donelson has going for it is a bit more of a neighborhood feel without so much of the city noise.
Donelson has a bit more of a neighborhood feel without so much of the city noise.
---
Donelson has long been a favored suburb of Nashvillians, but the recent influx of new residents to the east side has taken this once marginal community and put it on the radar of first-time homebuyers and Music City pilgrims looking for close proximity to East Nashville. As the city expands in both population and geographic housing density, neighborhoods on the edges of Davidson County have become welcome options for residents who are tired of either the pricing in the city or the noise and tourist energy that has overtaken many parts of the urban core.
Donelson, like nearby Hermitage and Mount Juliet, offers residents the rare combination of acreage and community feel that's becoming more and more of a luxury as Nashville rapidly grows. What it lacks in walkability or bike lanes, it makes up for in greenspace and family-friendly activities that cultivate community. In true Nashville fashion though, the potential is limitless, and it wouldn't be surprising for Donelson to carve out its own creative niche in the years to come.