Las Vegas Neighborhood News
How Las Vegas Medical District Will Affect Housing Developments in Downtown
Besides the major players in gaming and nightlife, hospitals and medical centers are the biggest employers in Las Vegas. Still, there's a need for doctors, which is why UNLV created its own School of Medicine to keep more newly-minted medical professionals in the state. Currently, students have a newly designed space at the school's Shadow Lane campus, but by 2021, UNLV School of Medicine's new $200 million campus will be the central focus of the Las Vegas Medical District, a major new frontier for Las Vegas.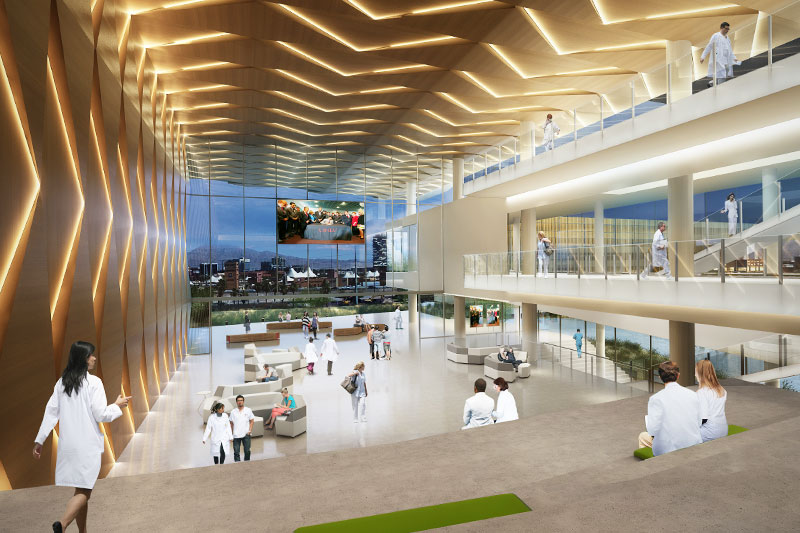 The 214-acre district near West Charleston Boulevard and I-15 hopes to bring an increased number of medical services to a centralized area of the city, diversifying the economy and bringing jobs. In addition to the UNLV School of Medicine, other partners include University Medical Center, Valley Hospital Medical Center, and Cleveland Clinic Lou Ruvo Center for Brain Health. Las Vegas Medical District hopes to enhance medical care in Southern Nevada and make Las Vegas more of a destination for services.
Development is booming in the area; with Project Neon, Main Street Improvement Project, and other future plans, a ripple effect is taking place that will impact surrounding areas like Downtown Las Vegas. We already know that the expansion to the convention center, along with several new hotels, will go up in the area. But how will all this affect housing in surrounding neighborhoods?
"I think we're going to see a lot of activity over the next five to seven years," Bill Arent, the Las Vegas urban development and economic director who is also on the board of the Las Vegas Medical District, told KNPR.
KNPR also reports that the City of Las Vegas expects 1,000 new housing units to go up in the area. Although the medical center will take up 214 acres, the surrounding area of over 600 acres is seeing this growth.
This isn't the only change reported in the area: 8 News Now reports that developers are eager to snap up property in the area; parcels now go for top dollar. Most of this is commercial development, but the ultimate goal is to create a well-planned neighborhood anchored by the medical centers in the area. And experts say that Downtown Las Vegas needs more housing, and it may be coming to the area sooner than we think.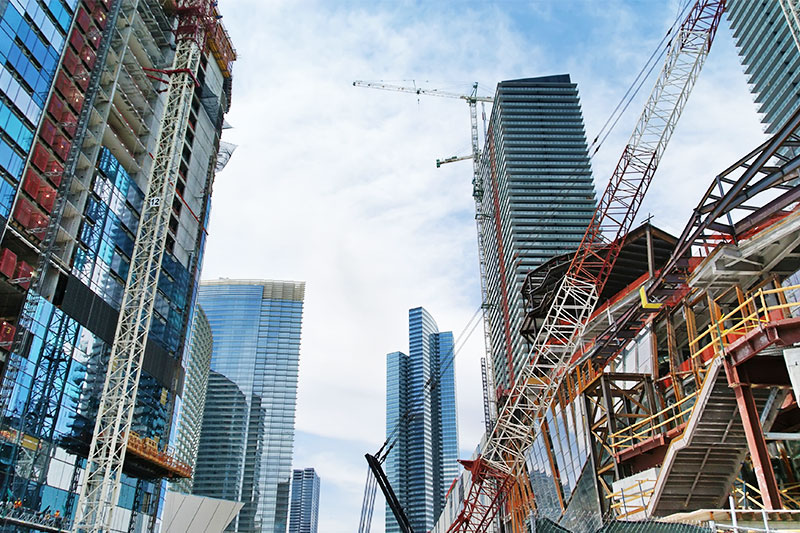 Developers bought acres in Symphony Park near the Smith Center with plans to build a 299-unit apartment complex, and the newly-opened Fremont9 also offers rental options. While Downtown Las Vegas has condo options like The Ogden and Juhl, there's still limited development for prospective buyers who want to live in this neighborhood. It's been noted that in the past there hasn't been enough of a need for homes in Downtown Las Vegas when most residents want to rent, but this is changing.
"You need all three [entry-market, mid-market, and luxury housing] and you need for-sale and rentals," Uri Vaknin, partner in KRE Capital who acquired downtown condominiums and converted them to for-sale units, told the Review Journal. "Without for-sale, downtown will never fully thrive and be successful. You need people to have ownership in downtown and people be invested in downtown."
The Review Journal reports that companies like KRE Capital are waiting to see how the apartment developments in Symphony Park and Fremont East succeed before committing to more development in Downtown Las Vegas, but prospects are looking good.
"We're focused on bringing people to live downtown so we engage with incentives surrounding residentialdevelopment and rehab," Shani Coleman, senior economic specialist for the city of Las Vegas, also told the Review Journal.
Other developments that signal positive change is the introduction of another grocery store and more retail options. While this all takes time, the city is confident that the medical district will bring positive change to the Valley allowing greater access to medical services and an enriched urban core with greater homebuying options.