How low can you go when you put an offer on a house?
How low can you go when you put an offer on a house?
Let's Make a Deal: It's the title of a great throwback game show, and it's also a common experience among homebuyers. Putting in an offer on a house is when the homebuying process gets really, really real. After all, once an offer is accepted, you're on a countdown to homeownership, following a two-week due diligence period and closing schedule.
But how low an offer can you make? It's a delicate balance of wanting a great deal on a home but also knowing that if you go too low, sellers won't think you're a serious candidate. Here are five tips on how to lowball while still playing ball.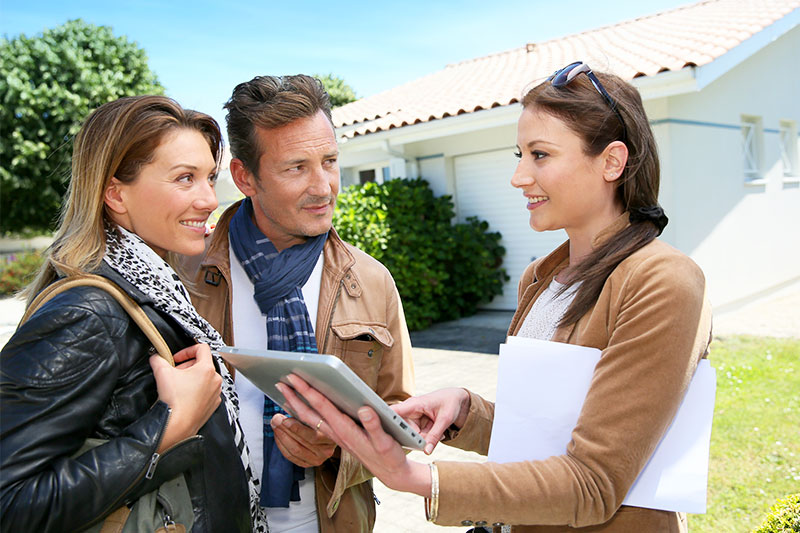 Hire a Real Estate Agent
In an era where you can browse incredible homes in great neighborhoods all over the country from the comfort of your couch, it's hard to know what a real estate agent even does these days. That was my own feeling, at least, until I understood how complicated a real estate transaction really is, and how that complexity starts as soon as you decide to put in an offer.
Yes, a real estate agent will receive a commission, but that same real estate agent can also look at comparable homes and negotiate a lower offer on your behalf.
Moreover, a real estate agent's prowess doesn't stop at putting in an offer. As a first-time homebuyer, I felt my agent's expertise more than paid for itself in a competitive offer and further negotiating assistance in closing costs and repairs that saved ultimately saved me time and money—and got me the house I couldn't live without.
Still, remember your real estate agent works for you, and not the other way around. If you'd like to try going lower than what a real estate agent suggest, you can: Just expect some counteroffers.
Have a Grasp on the Market and the Sellers (and Reality)
As mentioned above, a real estate agent can offer tremendous insight on comparable homes in the area; it's known in the industry as "pulling comps." But you can do some research yourself to get a sense of what homes in the area are selling for and how quickly they're selling. This will help give you a sense of the market and the home's true value in order to come up with an offer that's competitive and also help manage expectations.
If you're searching for a home in an ultra-hot neighborhood and the sellers are trying to make top dollar, there's simply no way they'll accept a lowball offer. Conversely, you might know through word of mouth or maybe even social media that a seller has inherited a home they weren't planning on, or maybe it was under contract and things fell through.
In situations like these, sellers might be more motivated by the speed of sale rather than receiving the most money.
Look for Certain Types of Homes
If you're set on getting the best deal, you'd do well considering homes that need a bit of TLC or have been languishing on the market. Here, you might be able to make a seriously lowball offer—and a seller seriously might accept it.
You might also look for bank-controlled sales, where lowball offers have a greater chance of being accepted. If you go for a bank-controlled sale, remember that banks typically take much longer to respond to offers than private homeowners.
In the month it might take for a bank to get back to you, several other people could be putting in higher offers: it's like an eBay sale without the instantaneous results. With that in mind, even when you're lowballing, you still want to be competitive.
Understand the Distinction Between Asking Price and Value
Asking price and value are two different things. A home might have a high asking price that doesn't correspond to its actual value. What's more, a home's perceived value to a seller might not align with what a buyer thinks it's worth. At the intersection of asking price and actual value lies your offer.
Have Your Reasons Ready
Don't put in a low offer without the ability to back it up. Put all that research (either the kind you've done yourself or the kind the real estate agent has done for you) to use and communicate with the seller about why your offer is the way it is.
Mention necessary repairs, a discrepancy between asking price and value, or its time on the market. Showing you know your stuff could even lead to some negotiating power as the process advances.
Money Talks but Cash Talks Louder
Imagine the feeling of finding $10 in your jeans. Then multiply that thousands of times over. That's likely to be a seller's reaction if you offer cash. According to real estate expert Than Merrill, cash can motivate sellers even if you ask for as much as 25 percent off. If you can't do cash, do the next best thing and get pre-approved for your loan.
It's another way to show sellers you're serious—even if they don't accept your offer, they'll at least be more likely to counter.