Dallas-Ft. Worth Local Life
How to be a Good Neighbor in Dallas
While Dallas may be a sprawling city that's home to a diverse population, it has a small-town vibe that new and old residents love. There are plenty of ways to be a good neighbor in any city, but in Dallas, there are some particular aspects that add a little extra step to fitting in and getting along with your fellow citizens. While they may seem like small acts of neighborly-ness, they're sure to make your life in Dallas more positive and connected.
Give a Greeting, Get a Greeting
Politeness is an inherent Texas trait, and it's absolutely thriving in Dallas. Whether you're walking the dog through your neighborhood or watering your grass, say hello to anyone who passes by. This can be a simple verbal "hello," a nod of the head, a smile and "hi," or some combination therein. You'll notice people saying hello as they pass each other on bikes or in cars too, whether by verbal greetings or a small raise of the hand. A lack of a greeting is a pretty telling sign that you're new to Dallas.
Be Kind, Let Someone By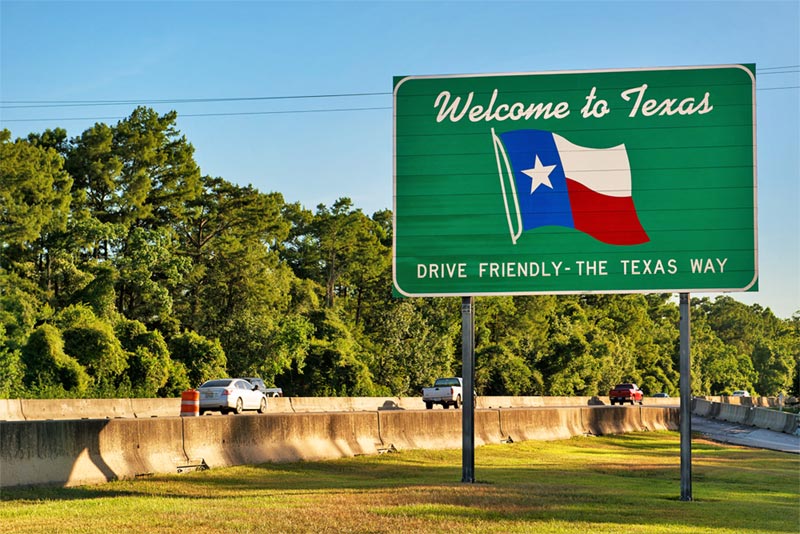 Dallas is a maze of highways and traffic, and the biggest pet peeve of any Dallas resident is when someone doesn't consider their neighbor on the road. So, here are some tips: First, move with the speed of traffic; however, if you need to go a bit slower, move to the right and leave the left lane open for passers. Also, be confident in your ability to drive on the highways—it's less scary and overwhelming when you remember that Dallas drivers have become very hyper-aware due to the nature of their highways. But it's always better to be safe, so be kind and let a driver move into your lane or pass you if they seem in a hurry. And if someone allows you space to move into their lane, be sure to say thanks with a little wave—in true Dallas fashion.
Be Aware Where You Park a Share Bike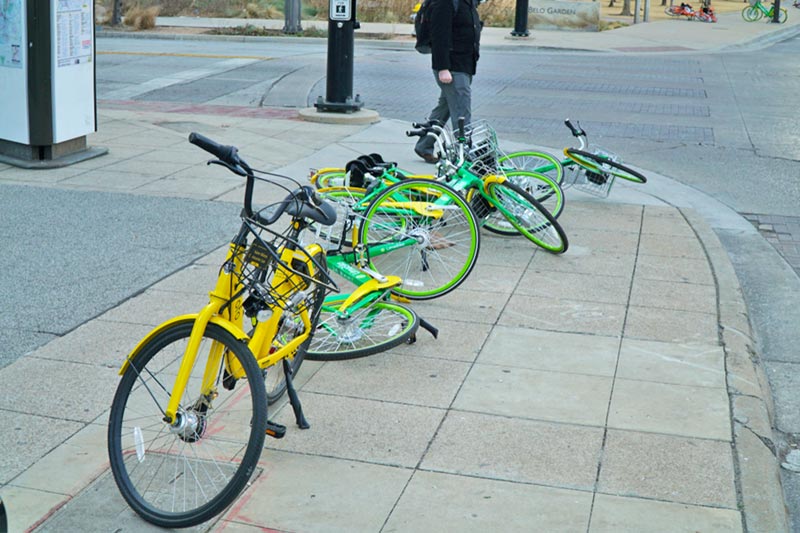 When dockless bike-share hit the Dallas scene, there weren't any regulations on where the bikes could or couldn't be parked, and it had some neighborhoods up in arms. Though things have changed and there are less share bikes in Dallas, if you use them, be aware of where you park them at the end of your ride. Homeowners aren't too keen to have them parked in their yards, and it's never safe or convenient to park them in the middle of a sidewalk as it impedes the movement of people with disabilities or the elderly. Find a safe neutral space—like near a business—to park the share bike. The same can be said for the dockless scooters that have just arrived in Dallas.
Make Sure Everything is Strapped Down During Tornado Season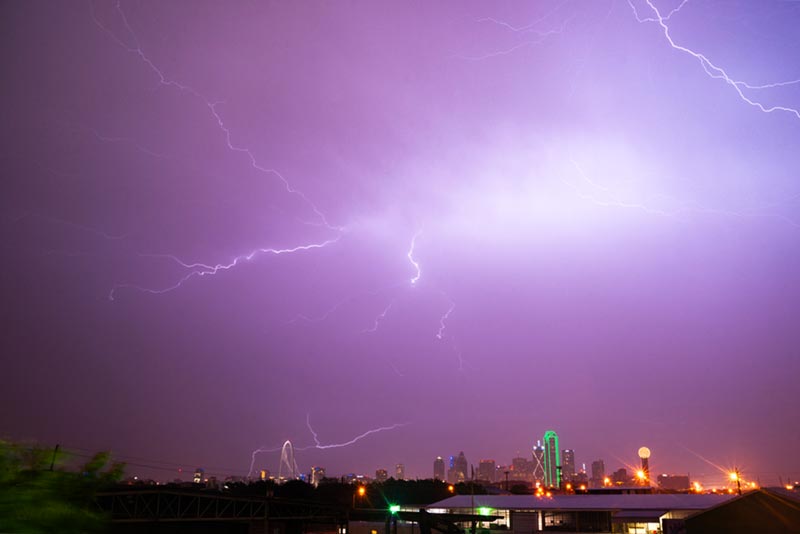 April and May are unofficially tornado season in Dallas. Even if a tornado doesn't hit the city or suburbs, it's generally a time where intense storms with high winds, hail, hard rain, and lighting and thunder hit the city. To be a good neighbor, make sure everything in your backyard or front yard is strapped down. You don't want your patio umbrella to fly over into your neighbor's pool or the basketball goal to land on your neighbor's car. Prevent damage by strapping everything down or putting things away when you see those storm clouds rolling in.
Share Water Freely When It's Blazing Hot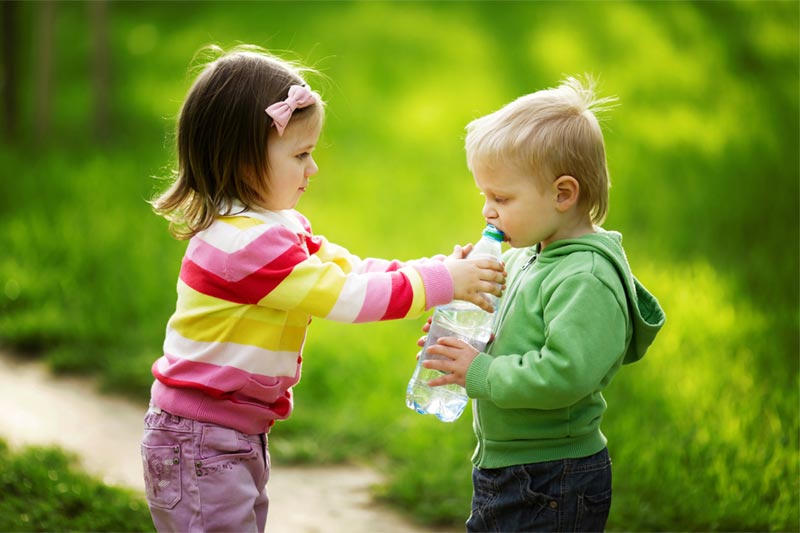 Dallas summers can see temperatures reach a high of 110, and that comes with plenty of danger. To be a great Dallas neighbor, there are a few things you can do. Share cold water freely with people doing yardwork or those walking in the heat. Have a dog bowl of water for dog owners who may walk by. If you see a child or a pet locked in a car—even with the windows rolled down a bit—be sure to call the authorities for assistance. While sharing water with neighbors or strangers in the summer may seem small, it can save a life or prevent a heat stroke. Your neighbors will appreciate it.
Invite Your Neighborhoods to the Barbecue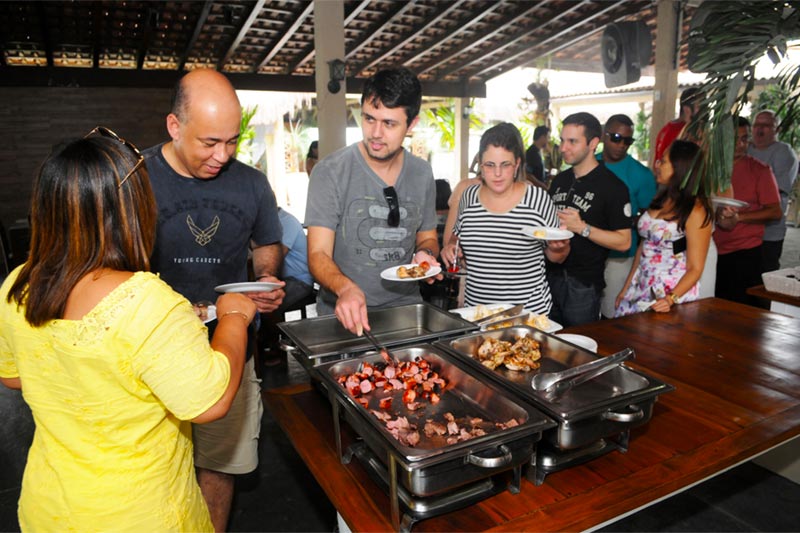 Dallas residents love to have barbecues, and if you join in on the Dallas tradition, be sure to invite your neighbors over. This doesn't have to be something you do every time but sharing a beer and a burger with neighbors is an amazing way to grow your immediate community and get to know the people who live next to you. And for those times that you don't invite your neighbors over but you think your party or get-together may get loud or crowd the street, be sure to give your neighbor a heads up. They'll appreciate the warning, which will make your Dallas barbecue that much better.