National Local Life
How to Explore Orlando Without Leaving the House
Social distancing has become more than just an idea. It's a life-saving tactic that is helping us to flatten the curve, save lives, and slow the spread of COVID-19. But while you may feel stuck inside your home, there are plenty of ways to experience the cities around you.
Orlando, home to theme parks, museums, and oranges has plenty of ways for you to experience its iconic attractions and explore its history—all while keeping a safe, six-foot distance from other tourists.
Disney World
The most magical place on Earth has plenty of ways you can experience wonder, make-believe, and adventure right from your own home. Experience one of the four park's rides through "point-of-view" videos that makes it feels like you're on the ride.
Soar through Neverland on Peter Pan's Flight, venture into the unknown on Frozen Ever After, rescue an iguanodon on Dinosaur, or join the resistance on Rise of the Resistance.
If you're looking for a parade to sing and dance away to, experience a Festival of Fantasy right on Main Street U.S.A. or relive a blast from the past with the Main Street Electrical Parade. Before you end your night and wave goodbye to Mickey, experience a world of nostalgia with Magic Kingdom's Happily Ever After, Disney's newest nighttime fireworks show.
Universal Studios
Experience The Wizarding World of Harry Potter at Universal Studios' newest roller coaster and theme park offerings through the countless "point-of-view" videos found on Youtube.
Journey through the Forbidden Forest, experience the flight of the hippogriff, escape from Gringotts, or head on a forbidden journey through Hogwarts. If you're not a "Harry Potter" fan, you can experience other Universal Studios attractions: hulk out on "The Incredible Hulk," experience the "Revenge of the Mummy," or relive a classic with the "Jaws" ride.
SeaWorld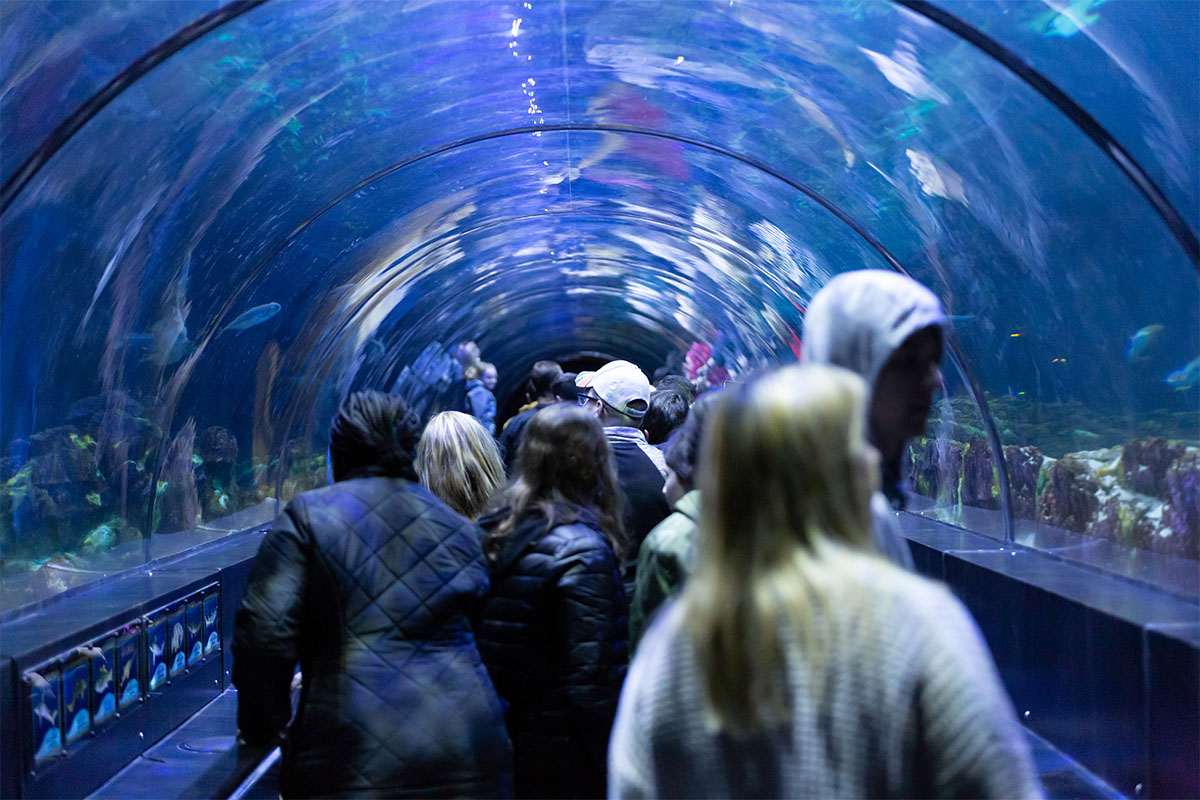 SeaWorld is offering animal-driven resources as a way for families to explore its park while social distancing. Tailored for students kindergarten through 12th grade, resources include "Animal Bytes," spotlight on various species, an InfoBook series, as well as a "Saving Species" series, and information regarding careers involving working with animals.
SeaWorld even included a teacher resources section, which includes curriculum guides, Shamu TV, and more. This is a great way to experience the marine zoological park—all from the comfort of your couch.
Orlando Science Center
For parents looking for an educational way to entertain their family, the Orlando Science Center has a curriculum tailored to cool science experiments that use household items.
Try creating unpoppable bubbles, DIY slime, and even create dinosaur fossils. Some activities include real-life prizes, such as ticket giveaways.
The Orlando Science Center also offers a Youtube channel that takes viewers on a science adventure, going over animal training, card tricks, and vampire slime. If you're looking for an educational movie night, the Dr. Phillips CineDome, located in the science center, is streaming ten of its family-friendly documentaries.
Enzian Theater
The Enzian Theater, Orlando's single-screen cinema cafe, has entertained, inspired, educated, and connected the community through film throughout its 30-year history. It's that connection that drove the theater to find a new way to offer the Orlando community indie films throughout this unprecedented time.
By partnering with distributors, the Enzian Theater has been able to release films on-demand. Movies cost roughly $12 to rent and can be streamed using most devices, including the Amazon Firestick, Chromecast, and Apple TV.
Ripley's Believe It or Not
Ripley's Believe It or Not, the museum of kitschy oddities located on International Drive, is bringing its aquarium and odditorium straight to your screen. "Outside the Odditorium" is a live, daily show that features researchers, illustrators, and editors who will guide you through some of the eccentric exhibits you may find in the museum.
"Ripley's Aquariums at Home" offers educational resources on aquatic animals, as well as live feedings, educational encounters, and storytime. Live streams include multiple penguin exhibits and a shark encounter. For both virtual exhibits, educational resources are broken down into grades: pre-K, elementary, and middle school.
Crayola Experience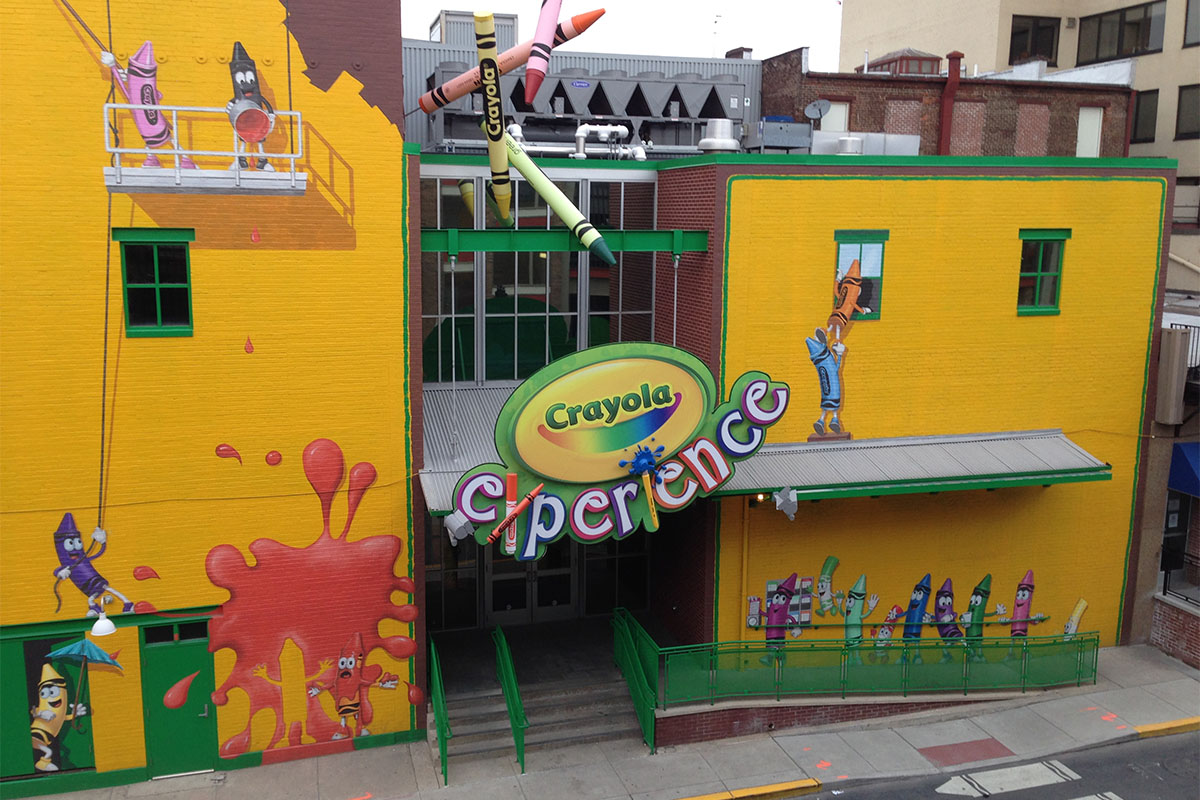 Located in the Florida Mall, the Crayola Experience offers both kids and adults alike an opportunity to let their imagination run free. From exploring the magic of color to naming and wrapping your own crayon, the Crayola Experience is every artist's dream.
To help families bust their boredom, the Crayola Experience is offering a variety of at-home activities, including DIY crafts, free coloring pages, and teacher resources. Share your creations on social media using the hashtag #CrayolaCrafts.
Orange County Regional History Center
Located in Downtown Orlando, the Orange County Regional History Center has both traveling and permanent exhibitions where residents can learn about the history of The City Beautiful. With everyone stuck at home, The History Center is taking residents on a historical journey through its "History at Home" lesson plans.
Teach your little ones the history of Native Americans and the Spanish arrival in Florida, or simply set them to work coloring one of Orlando's historic figures. Adults can experience virtual exhibitions, such as "Orlando Health: 100 Years of Caring," "Love Speaks: Artistic Responses to the Pulse Nightclub Tragedy," and more. Webinars covering a wide range of topics can be found weekly.
Gatorland
Florida is known as the "Alligator Capital of the World," so it's no surprise that its home to a theme park dedicated entirely to gators—Gatorland. The 110-acre theme park and wildlife preserve typically offers guests a variety of gator-themed activities, including a zipline, alligator meet and greets, as well as educational shows and off-road adventures.
Gatorland is offering a variety of ways to experience its wildlife adventure at home. A Facebook Live show entitled "School of Crocs" can be found daily at 10 a.m., on the Gatorland Facebook page. This 20-minute segment offers viewers the opportunity to learn about the many animals housed at Gatorland.
At 5 p.m. daily, gator enthusiasts can tune in to the "Later Gator" segment, found on the theme park's YouTube channel. "Later Gator" includes live-action encounters with a variety of animals and even includes a segment where they feed the alligators.