Los Angeles Local Life
How to Make Friends in a New City: Los Angeles
So you successfully moved into your new home in Los Angeles, and you're excited to experience new sights, restaurants, bars, and people. While it's easy to find these first few things online from a simple Google search, you'll soon discover that making a new set of friends might be more difficult than you think.
For anyone who's moved to a new city where they don't know anybody, finding a compatible group of new friends to hang out with is not an easy feat, especially if you're someone who's used to having lifelong friends. Luckily, you're not alone. Los Angeles is filled with transplants from all over the world looking to connect with others, and there are a variety of outlets for making new friends.
For new residents, here's a helpful guide on how to make friends in Los Angeles.
Check out a Meet Up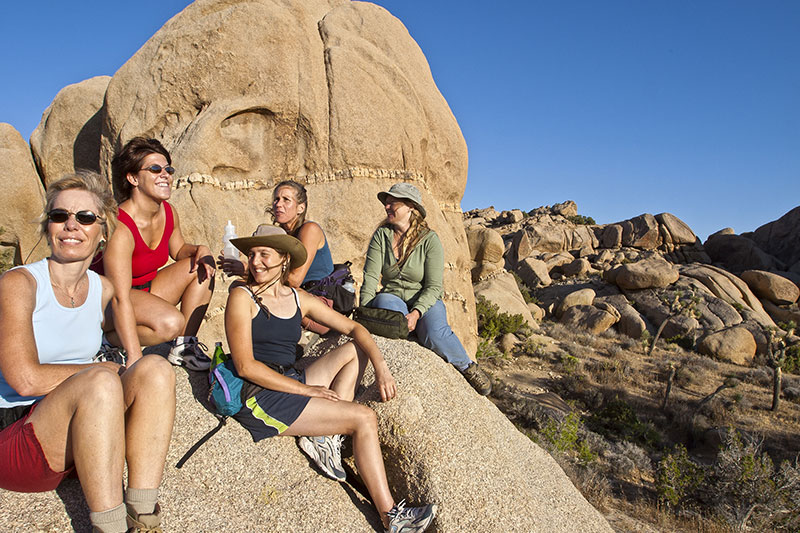 If you go to Meetup.com, there are literally thousands of meetups happening throughout Los Angeles. These are great for new residents who want to go out and do something they enjoy while meeting like-minded individuals. It doesn't hurt that the website offers an expansive range of meetups, from live sessions with scientists and learning magic to hiking groups and desert camping trips to Joshua Tree. Not only do these hang outs help connect people living in LA, the website also helps you arrange a convenient time according to your schedule.
Examine Your Hobbies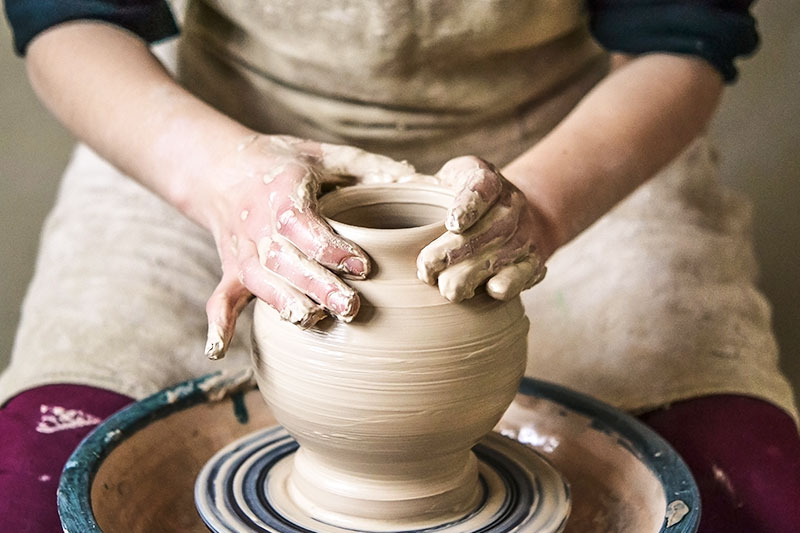 Instead of trying to meet new people by stepping out of your comfort zone and engaging in an activity that you're not familiar with, it might be better to stick with what you know and do activities you already enjoy. If you like playing volleyball, perhaps look up a local intramural league to join. Many athletic program managers can help direct you towards a co-ed team in need of an extra player. If you frequently imagine yourself writing the next great bestselling novel, perhaps consider joining a writing group to help network and receive feedback.
Take a Class
Moving to a new city as an adult is much like starting college after only knowing high school. The people are new and the change in environment is a bit of an adjustment. Not to mention, it's kind of expensive. However, a simple way to make new friends in Los Angeles is to take a class. Whether you're interested in studying real estate, taking acting lessons, learning a new language, or maybe even getting your bartender license, a great place to meet people with the same interests is to sign up for a class at a local college or even places like the gym. UCLA Extension offers a variety of supplemental courses for working professionals, but there are also several private classes that specialize in a variety of subjects.
Volunteering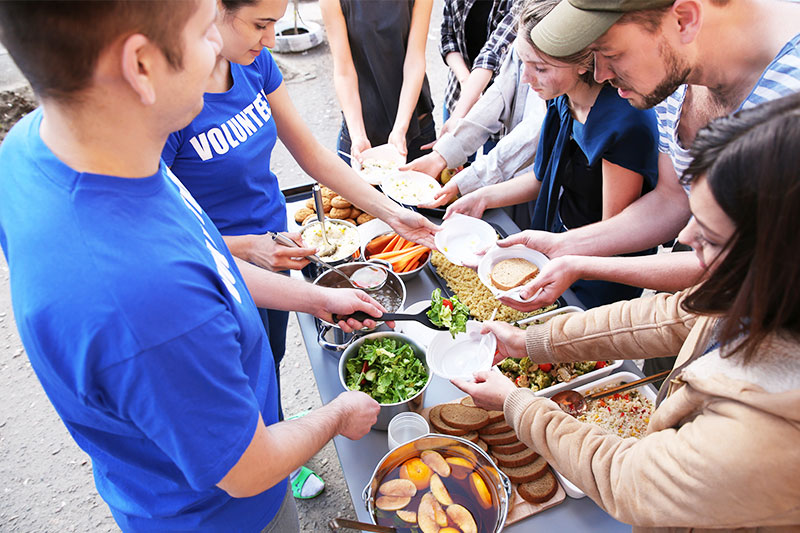 Find a cause that's important to you and volunteer. It's not just a good way to help those in need, it's also an easy method to make friends who also enjoy giving back to the community. Whether it's cleaning up a neighborhood, planting trees, or feeding the homeless, volunteering can open up the opportunity to create strong bonds and lasting friendships. Popular organizations include The Midnight Mission in DTLA, Union Station Homeless Services in the San Gabriel Valley, APLA Health in Santa Monica, and many more.
Attend Local Outings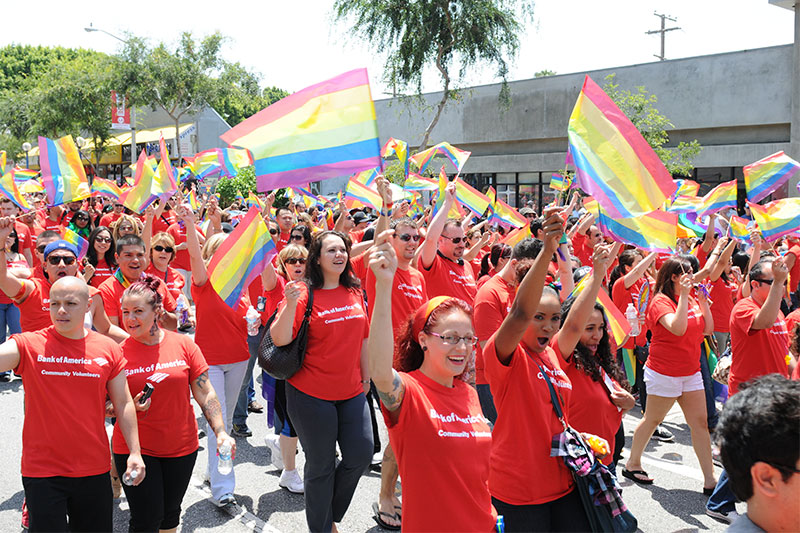 Los Angeles is a vast city with so many social activities available in nearly every neighborhood. West Hollywood has its annual Halloween Carnaval and Pride parades, which attracts thousands of residents every year. Meanwhile, the multitude of themed bars in DTLA provide patrons with plenty to talk about over drinks. New residents will soon realize there's always something to do in LA. So if there's a free concert, food festival, or even a block party taking place in your neighborhood, take advantage of this opportunity to meet the people who live near you.
Of Course, Networking Events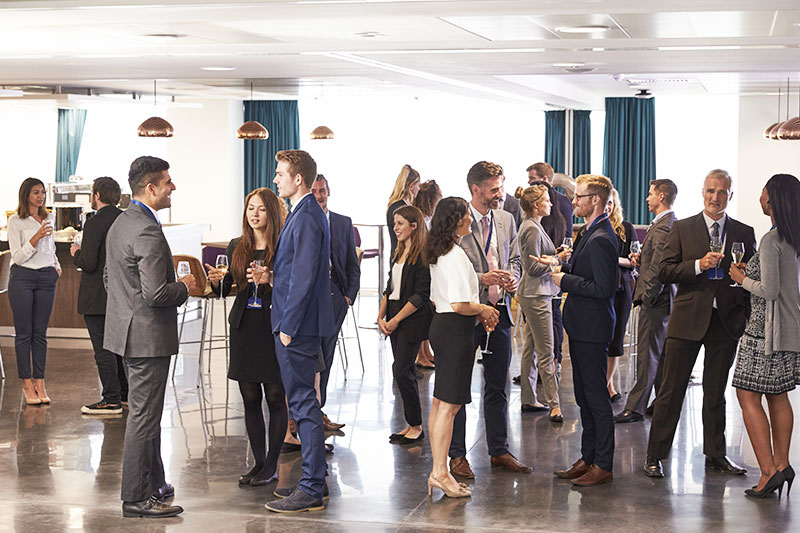 Going to a networking event isn't for everyone, in fact, some people try their best to avoid them. However, if you're someone who enjoys schmoozing and talking shop, attending a networking event might be a helpful way to make new friends as well as professional contacts. While many people go to networking events to collect business cards and sell their brand, some people attend just for the fun of it. Rather than maintaining an all-business attitude, try striking up a conversation with someone and take a genuine interest in what they have to share.