How will legal marijuana affect SoCal fast food?
Regulations surrounding California's Prop 64, the legalization of recreational marijuana that went into effect in California on Jan. 1, 2018, are still a bit hazy in Los Angeles. While some city leaders have outlawed sales and other commercial usesin their individual municipalities, many neighborhoods have embraced the new legislation by creating more dispensaries and weed-friendly businesses.
With this in mind, what role does fast food play in this story?
In the least-surprising study ever conducted, marijuana has been proven to stimulate appetite. It makes sense that fast food restaurants would see a general rise in sales from legal marijuana users.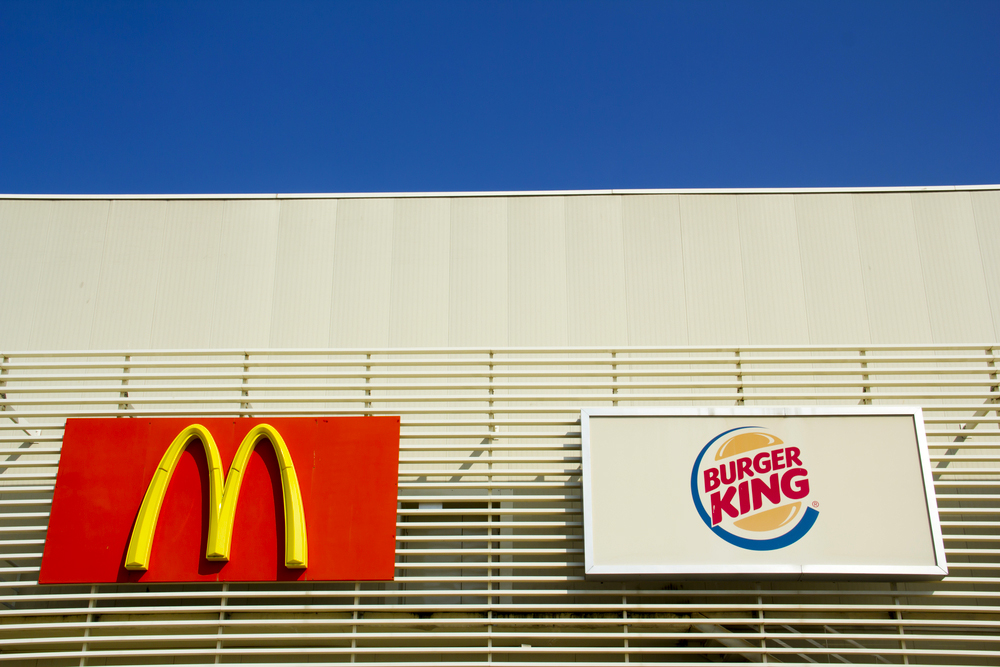 According to a study conducted by Green Market Report, a research company that focuses on the financial impacts of the cannabis industry, 43 percent of an estimated 27,500 people who legally bought marijuana chose McDonald's as their top choice. The same survey found an overall sales increase among other fast food restaurants as well, including Taco Bell, Wendy's, Burger King, KFC, Jack in the Box, and Carl's Jr.
Realistically, it might be a long time before McDonald's embraces the pot-smoking customer. Per Forbes, even though McDonald's hasn't directly addressed the new legislation, "it must be aware of its unique position among a certain clientele." The company recently posted a billboard promoting its breakfast burrito in New Mexico with the tagline, "Usually when you roll something this good, it's illegal." However, after garnering too much attention, the billboard was taken down.
Taco Bell, which ranked second in popularity among marijuana users, also hasn't officially announced anything about the new law. However, it seems the company is secretly targeting the marijuana consumer through its recent partnership with rideshare service Lyft. The restaurant's "Taco Mode." which brings Lyft users to Taco Bell for late-night munchies, is only available to customers in Orange County, which has already legalized recreational marijuana use.
Though many of these fast food chains haven't made major moves at the moment, Jack in the Box has been the first to directly target the marijuana user.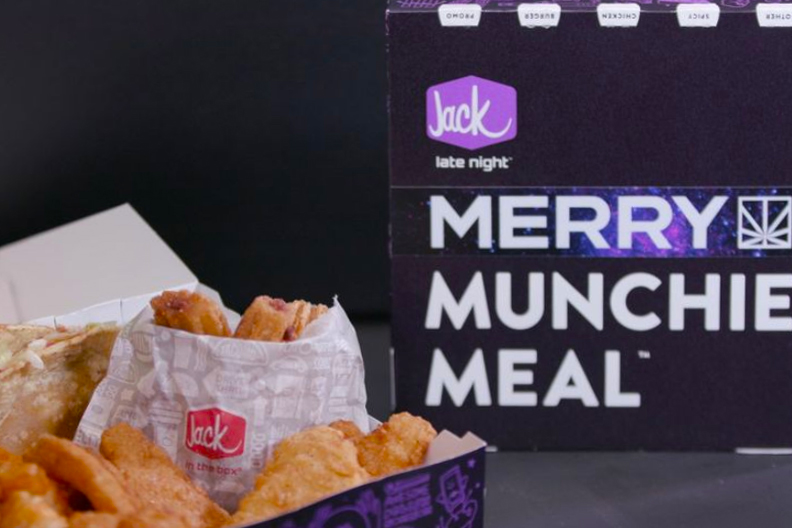 Last week, the restaurant announced its testing of a new weed-themed Merry Munchie Meal at three Long Beach locations beginning Jan. 18. The meal box consists of half-servings of onion rings and curly fries, two tacos, five mini churros, three crispy chicken strips, and a small drink for $4.20. The burger franchise is working in partnership with Snoop Dogg's cannabis site Merry Jane, which will have its logo stamped to the side of each meal box.
Depending on how well the test goes, results from Jack in the Box's Merry Munchie Meal might dictate the future role fast food restaurants would play with the untapped billion-dollar cannabis consumer market.
Many researchers and trend experts believe smaller fast food chains like Jack in the Box, which have been experiencing decreased sales, might benefit from reaching out to the new market because they have "nothing to lose."
Robert Passikoff, who founded the research agency Brand Keys, told USA Today that "a major brand would never do it, because they would be afraid of backlash from people who don't have open minds about marijuana and drug culture."