Chicago Neighborhood News
Is Fulton Market West going to be Chicago's new 'it' neighborhood?
Fulton Market, though a part of the larger West Loop neighborhood, has carved itself a unique identity that makes it a magnet for new retail, office, and residential development. The neighborhood is getting a new craft distillery, another condo building from Related Midwest and Tucker development, and quite a few more office buildings—like the 13-story project cleared to go up at 1375 W. Fulton Market. Plus, Google is adding a retail store to its office presence in the neighborhood.
As developers continue to jockey for land in Fulton Market, the Chicago community's popularity is spilling westward. Could new development help shape an entirely new neighborhood?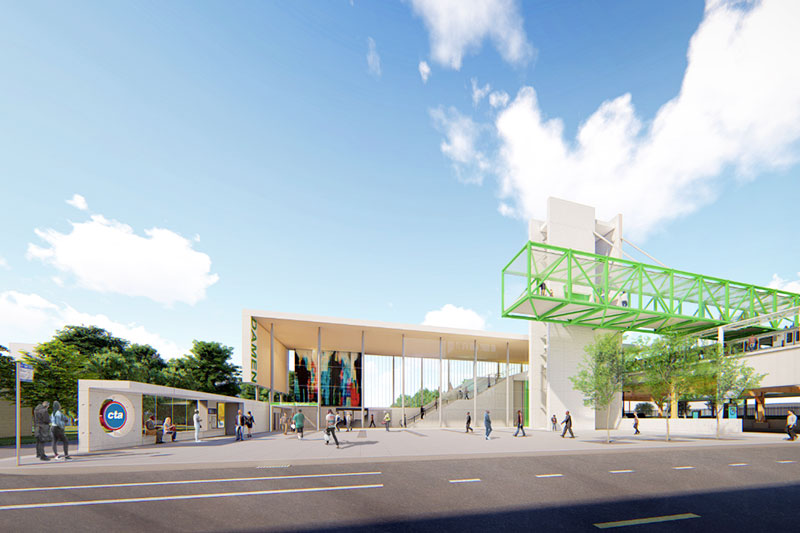 A Neighborhood on the Verge
Fulton Market is growing increasingly dense, so developers are setting their sights on land west of Ogden Avenue, which marks a zoning boundary of the neighborhood, according to Crain's Chicago Business. The stretch of land here between Lake Street and Grand Avenue is known as the Kinzie Industrial Corridor, but the report says some eager developers are already calling the area Fulton Market West. If developers do get their way, the industrial space is ripe for the same kind of industrial-to-trendy-neighborhood transformation that has swept through Fulton Market.
While the new name has a nice ring to it, the area may end up being considered a part of the Near West Side neighborhood, Fulton Market's western neighbor.
Zoning Changes
The Kinzie Industrial Corridor is a Planned Manufacturing District (PMD), which means zoning changes will be required if a new neighborhood is to take shape. City planning officials have pitched rezoning for four blocks west of Fulton Market, located between Ogden and Ashland avenues, according to another Crain's Chicago Business report.
The proposed change would not mean an overnight transformation for land west of Fulton Market. In fact, it would leave much of the PMD intact, according to the report. Ald. Walter Burnett (27th Ward) wants to preserve industrial jobs: "I protect people who have been here first. Then I work for everybody else. But at the same time, we are progressive, and we see trends that are coming along. And when there's opportunity to make some small adjustments, we have."
While the rezoning proposal still has some hurdles to clear, it could usher in more office development. Right now, the zoning puts a limit on office development size, while the proposal would remove those limits. In addition to office development, the proposal would clear the way for restaurants up to 8,000 square feet and retail projects up to 3,000 square feet, Crain's reports.
Development Moving West
While the future of the area's zoning is still up in the air, developers are pushing westward where they can. Dayton Street Partners bought a 42,000-square-foot warehouse in West Fulton, and the developer plans to look for more property south and west of Fulton Market, according to Bisnow.
Crain's Chicago Business reports that another developer, Shapack Partners, paid $8.5 million for property at 224 N. Ada St., which sits west of Morgan Street in Fulton Market. The developer was one of the major forces behind Fulton Market's meteoric rise to coveted Chicago neighborhood.
"As demand continues to fill the eastern portion of Fulton Market, density will move in other directions and the western portion of Fulton Market will benefit," Jeff Shapack, CEO of Shapack Partners, told Crain's.
Sterling Bay's acquisition at 1300 W. Carroll Ave.—a potential Metra station—would also be a part of western Fulton Market.
Property Value on the Rise
As the appetite for development increases, property values west of Ogden Avenue are going up. For example, an industrial warehouse at 1641 W. Carroll Ave. fetched $1.1 million in 2014 but went for $2.3 million this year, according to Crain's.
Not far away, the CTA is planning a new Green Line station at Damen Avenue and Lake Street, according to the Chicago Tribune. The new station, expected to open in 2020, will likely make hungry developers pay those rising prices to set down retail and restaurant roots, but the current PMD will dictate how much of that development is possible.